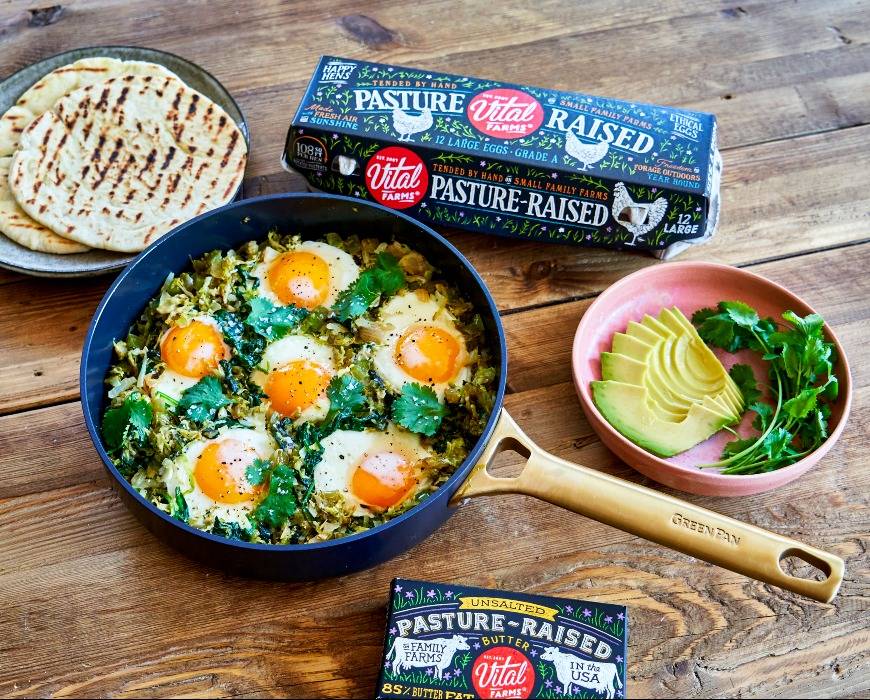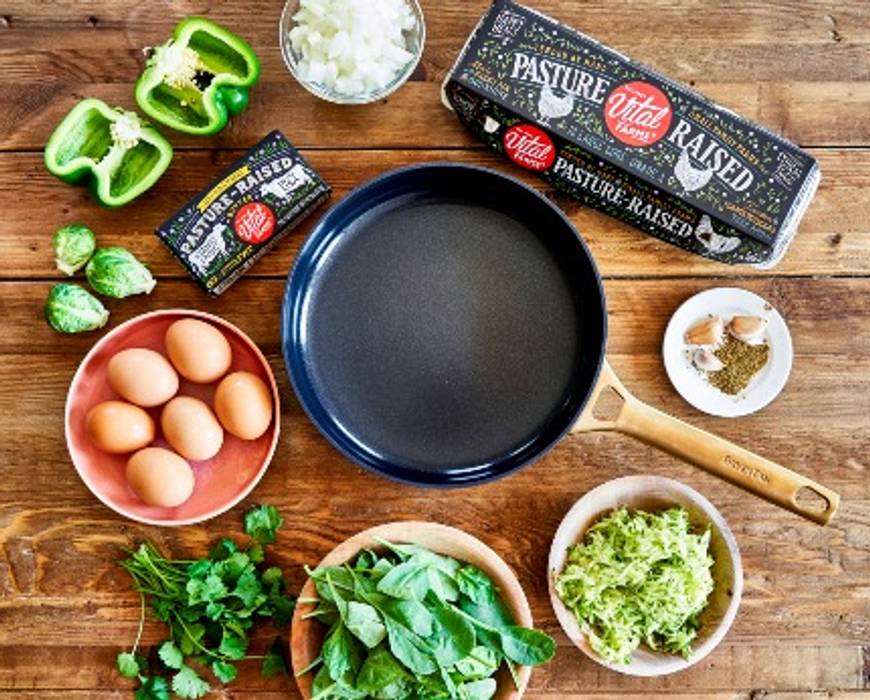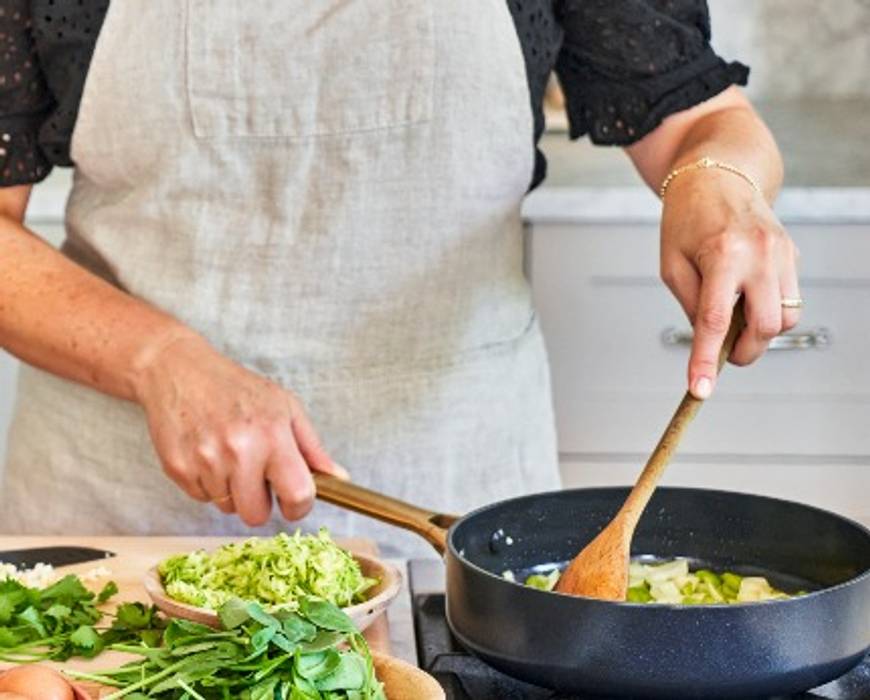 Yields: 4 servings
Time: 10 minutes prep, 15 minutes cooking, 25 minutes total
INGREDIENTS:
2 tablespoons Vital Farms pasture-raised butter
½ medium onion, diced
3 cloves garlic, minced
1 medium green bell pepper, diced
2 cups brussels sprouts, shaved
1 zucchini, grated
6 Vital Farms pasture-raised eggs
1 teaspoon ground cumin
¼ cup fresh cilantro, chopped
2 cups baby spinach
Salt + pepper
Toasted bread/pita for dipping (optional)
PREPARATION INSTRUCTIONS:
Pre-heat oven to 375 degrees. Heat butter in a cast-iron skillet over medium heat. Add the onion and bell peppers. Cook until onions become soft and translucent, about 10 minutes.
Stir in garlic and cook until garlic becomes fragrant about 1-2 minutes.
Add shaved brussels and cook for 5-6 minutes, stirring frequently —season with salt + pepper to taste. When the brussels sprouts have softened, add the zucchini and cumin and stir for another minute.
Once veggies have cooked, add cilantro and spinach and stir until spinach wilts. Create six small pockets in tomatoes and gently crack eggs into the pockets. Add more salt and pepper, if desired, and cover.
Transfer to oven and cook for 5-8 minutes, until egg whites have set.
Once egg whites have cooked, remove from stove and garnish with fresh avocado. Serve with toast or pita, if desired.
Featured Product
Reserve Ceramic Nonstick 4.5-Quart Sauté Pan with Lid | Black with Gold-Tone Handles
World-class tech meets minimalist style in this 4.5-quart sauté pan from GreenPan Reserve. But it's more than good looks: this pan's duoforged hard anodized aluminum construction makes it extra tough and scratch-resistant while promoting even heat distribution.