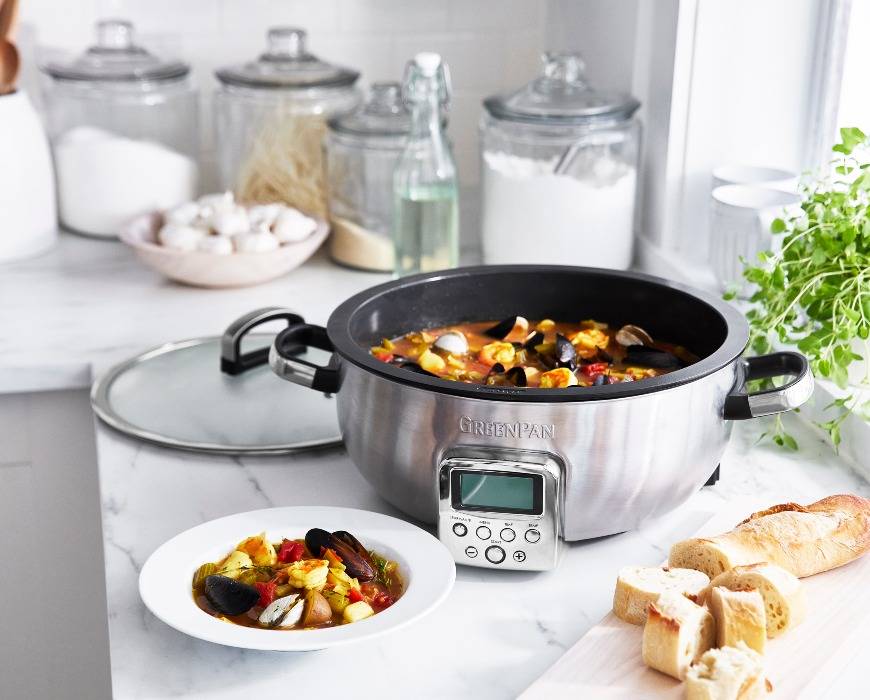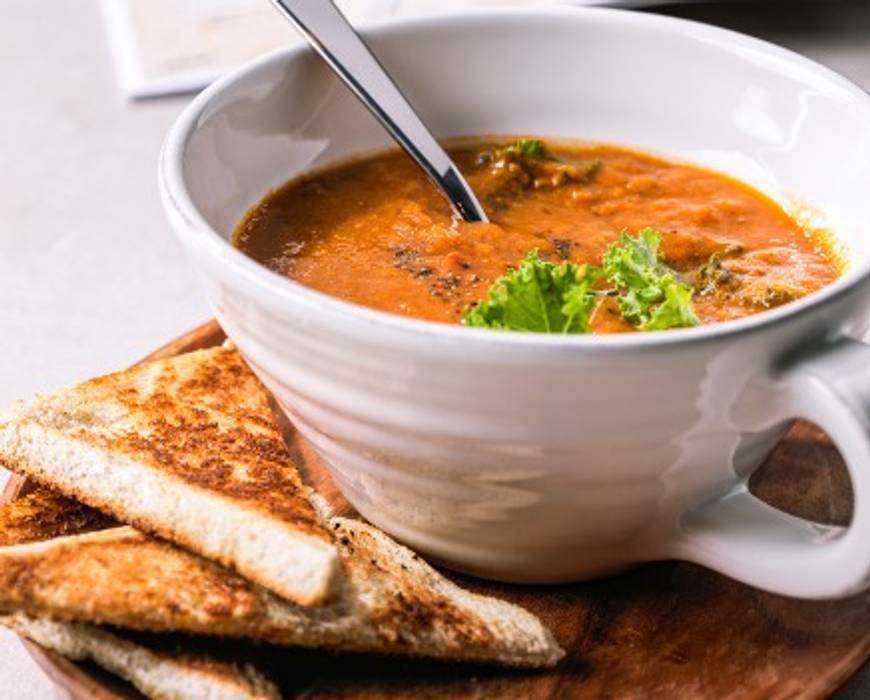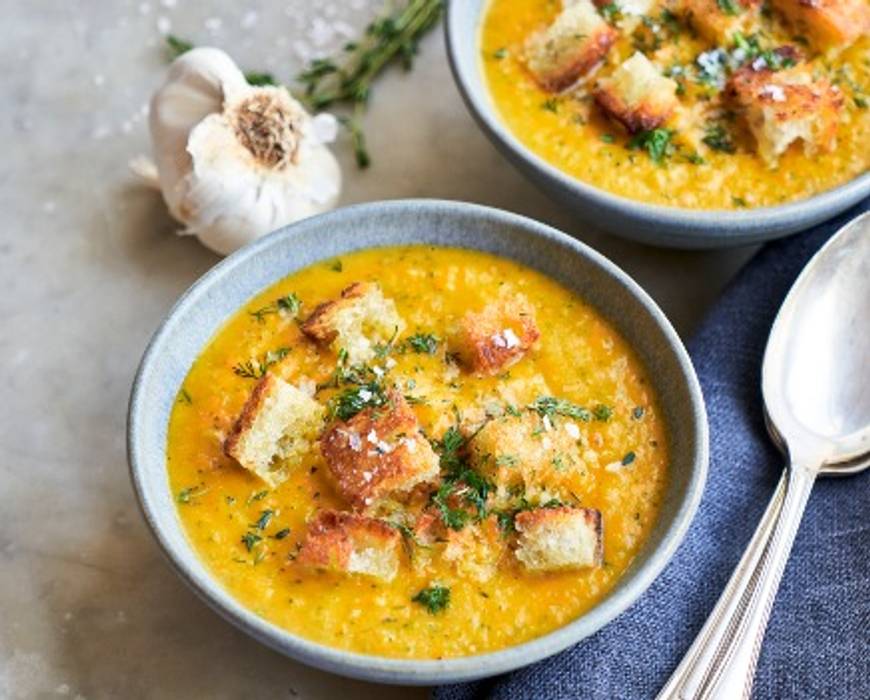 8 Winter Soups to Warm You Up
When the temperature drops, you need a cozy pick me up! That's why we've selected these hearty winter soup recipes that feel like a warm hug with every spoonful. Whether you're on the hunt for something veggie-packed and nutritious or just looking for comfort in a bowl, this collection of recipes is exactly what you need to warm up even the chilliest winter nights. 

1. Vegetarian Lentil Soup

Hearty and healthy, our lentil soup fills you up without the excess calories that can weigh you down. Pair with a fresh green salad and a side of crusty bread for soaking up every delicious drop.

2. Bouillabaisse

Our hearty Provençal-inspired seafood stew stars cod, littleneck clams, shrimp, and mussels swimming in a flavorful broth accented with fennel and saffron. Serve with toasted sourdough to soak up every drop or you may be tempted to lick the bowl.

3. Italian Sausage, Kale, and Tortellini Soup

Comfort in a bowl—our hearty soup features Italian sausage, curly kale, and cheese tortellini mingling in a flavor-packed stock. Channel your inner nonna and make this for everyone you love—especially yourself!

4. Butternut Squash Soup with Curry

Transform butternut squash into a silky, smooth soup accented with coconut milk, curry powder and cinnamon. So warm and comforting—it's like a hug in a bowl.

5. Vegan Broccoli "Cheddar" Soup

Packed with plenty of veggies and made with Califia Farms Almondmilk, our take on a classic comfort soup delivers all the creamy, "cheesy" decadence without the dairy. Homemade croutons add the perfect crunchy counterpoint.

6. Carrot and Ginger Soup

If you've never thought of vegetarian soup as comfort food, our recipe will change your mind! Smooth and creamy with the natural sweetness of carrots and just the right amount of zing from fresh ginger, it's like a hug in a bowl.

7. Irish Stew

Perfect for any time you're craving a hearty, comforting stew. Swimming with tender lamb, carrots, and Yukon golds and topped with fresh thyme, our Irish stew is sure to satisfy. Seriously, it's like a hug in a bowl.

8. Cassoulet

Our take on the quintessential French comfort dish features a trio of meats and navy beans slow simmered into a rich, velvety stew. Serve with crusty bread to soak up every last delectable drop.

Featured Product
Ceramic Nonstick 6-Quart Essential Smart Skillet | Stainless Steel
Whether you're searing a steak, perfecting a complex stew, or simply making rice, this family-sized 6-quart skillet gives you room for any meal. The high sides eliminate splatter and make it easy to toss your ingredients without worry.