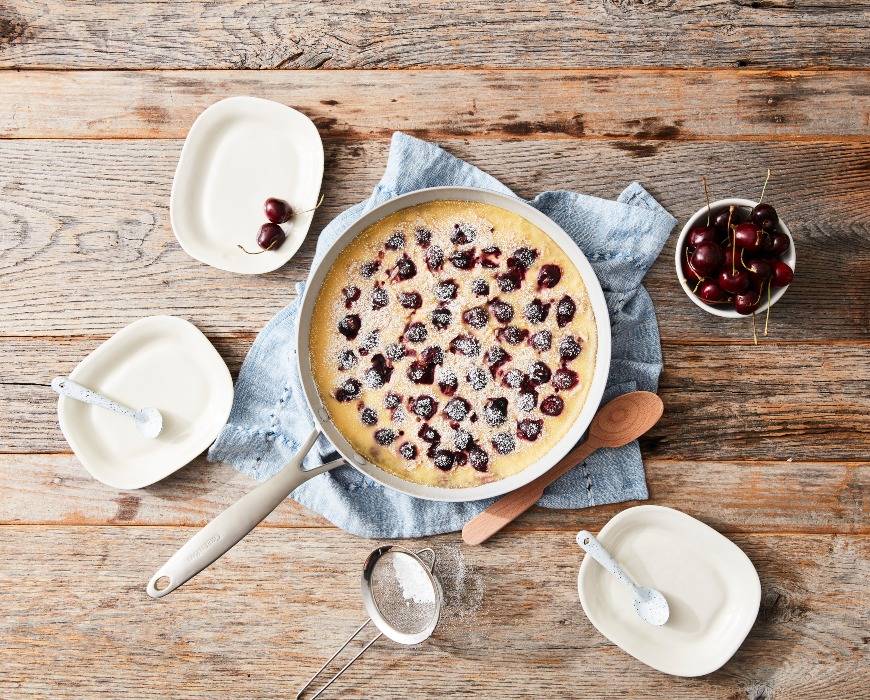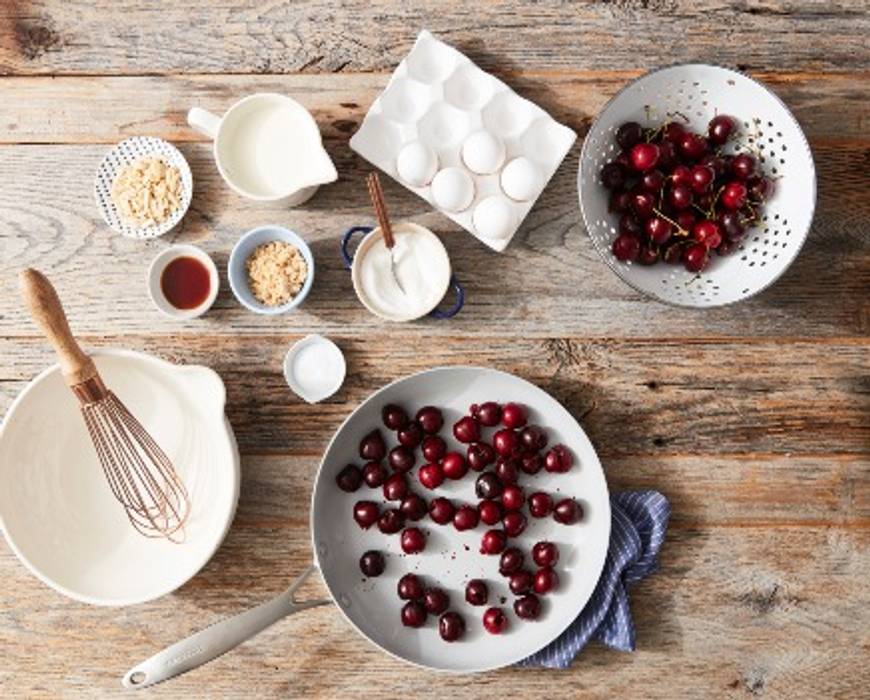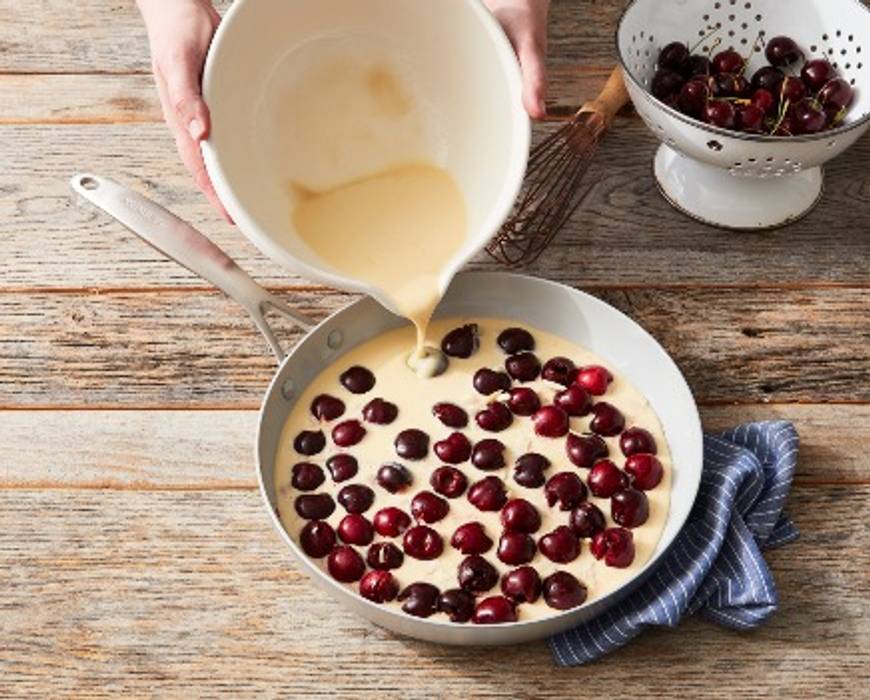 Yields: 6 servings
Time: 10 minutes prep, 35 minutes cooking, 45 minutes total
INGREDIENTS:
2 cups of fresh sweet cherries, pitted
2 tbsp sliced almonds
3 large eggs
3/4 cup sugar
1 tbsp brown sugar
1/2 cup all-purpose flour
1/8 tsp salt
1 cup whole milk
3/4 tsp almond extract
1 1/2 tsp vanilla extract
Powdered sugar for serving
PREPARATION INSTRUCTIONS:
Preheat the oven to 350°F.


Butter and lightly flour a 10-12" frypan. Scatter cherries and sliced almonds over the bottom of the dish.


Whisk the eggs and sugars together until smooth, then add in the salt and flour and whisk again until smooth.


Add the milk, almond extract, and vanilla extract. Whisk until smooth.


Pour batter into the baking dish over the cherries and almonds.


Bake at 350°F for 35-45 minutes or until lightly browned and a knife poked into the center comes out clean.


Check after about 20 mins. If the top is getting well browned, tent it loosely with aluminum foil.


Remove from oven to cool. When cool, dust with powdered sugar.
Featured Product
Venice Pro Ceramic Nonstick 10" Frypan
Crafted from ultra-tough, multilayer stainless steel, this 10" pan will be your everyday go-to—from sautés to bakes, fluffy scrambled eggs to fall-apart tender salmon, it will make everything simple.