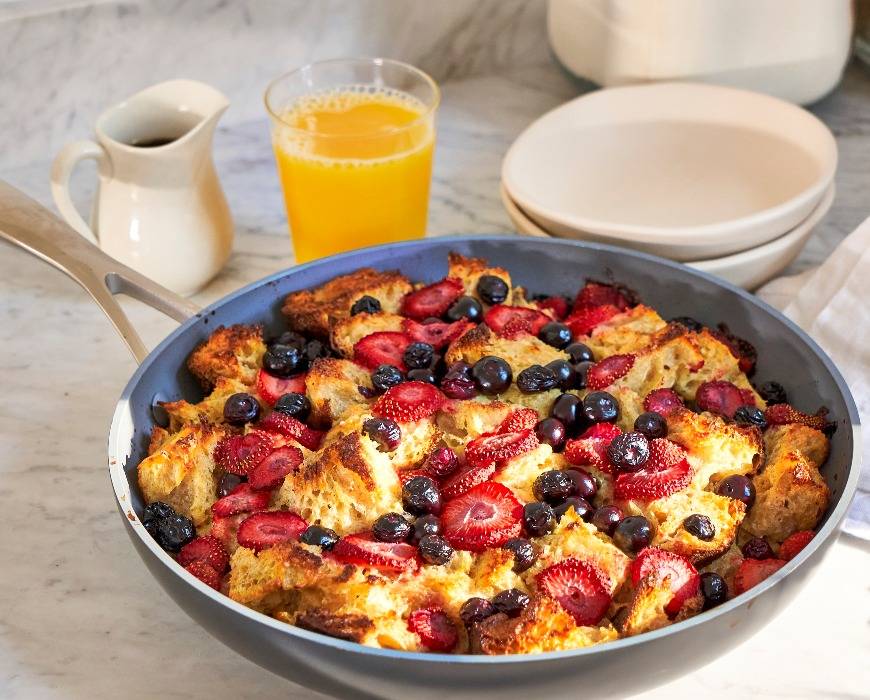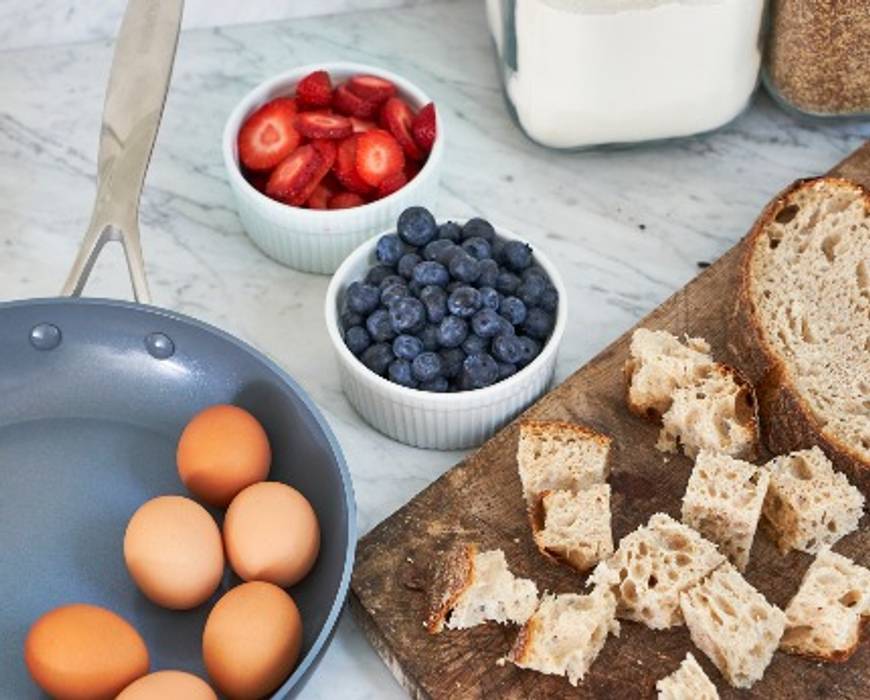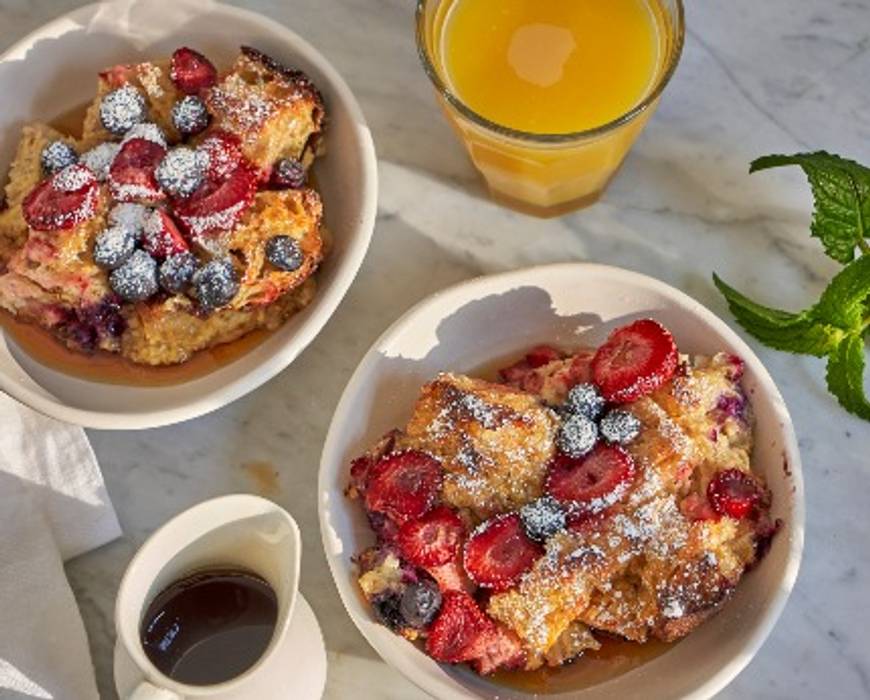 Skillet French Toast with Fresh Berries
Yields: 6 servings
Time: 20 minutes prep, 15 minutes soaking, 35 minutes baking, 1 hour 10 minutes total
INGREDIENTS:
1 loaf brioche
2 cups milk
6 large eggs
1/2 cup brown sugar
1 tablespoon vanilla extract
1/2 teaspoon ground cinnamon
1/4 teaspoon salt
1 cup sliced strawberries
1/2 cup blueberries
Powdered sugar, for serving
Maple syrup, for serving
PREPARATION INSTRUCTIONS:
Prepare to bake—Preheat oven to 350°
Prep the bread—Dice bread into 1-inch pieces and place in large, nonstick oven-safe skillet.
Make the custard—In a large bowl, whisk together milk, eggs, brown sugar, vanilla, cinnamon, and salt until evenly combined.
Assemble the French toast—Pour custard over bread in skillet. Stir to ensure that all bread is coated with custard. Top bread with strawberries and blueberries. Set aside at room temperature for 15 to 20 minutes.
Bake the French toast—Transfer skillet to preheated oven and bake until toast is golden brown and set in the middle, about 35 minutes. Let toast cool in skillet for about 5 minutes, then sprinkle with powdered sugar and serve warm with maple syrup for drizzling.
TIPS:
Better with Age—Drier bread works like a sponge to absorb all the custardy goodness, so try to use a brioche loaf that's a few days old.
Berry Delicious—Use whatever berries look best at the market or try our French toast with cherries, peaches, or nectarines.
Featured Product
Valencia Pro Ceramic Nonstick 10" Frypan
This 10" frypan is ready for searing steaks, sautéing veggies, whipping up omelettes, and so much more. Extra tough and endlessly versatile, this pan is crafted from hard anodized aluminum for maximum strength and scratch resistance.