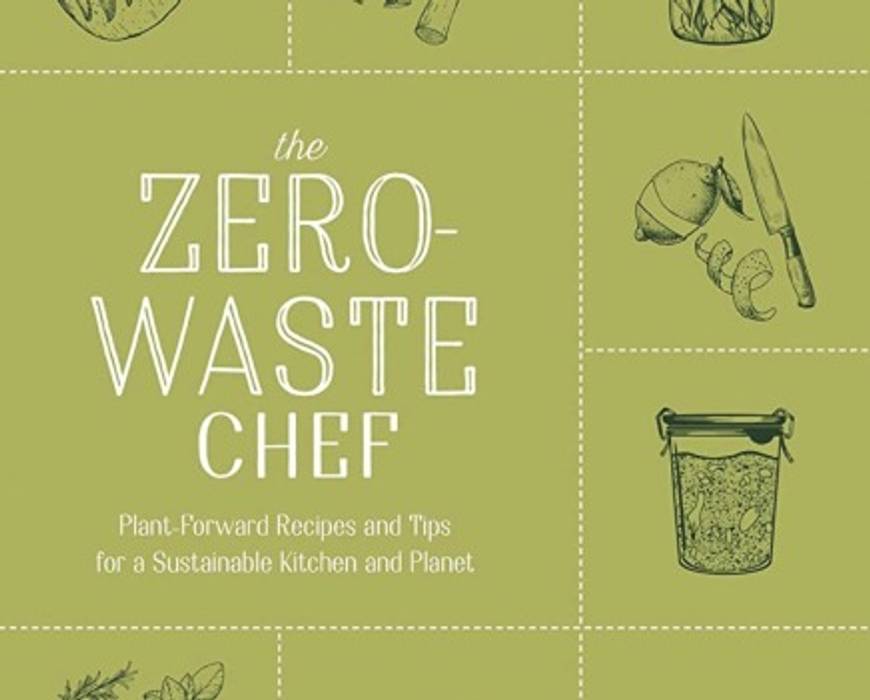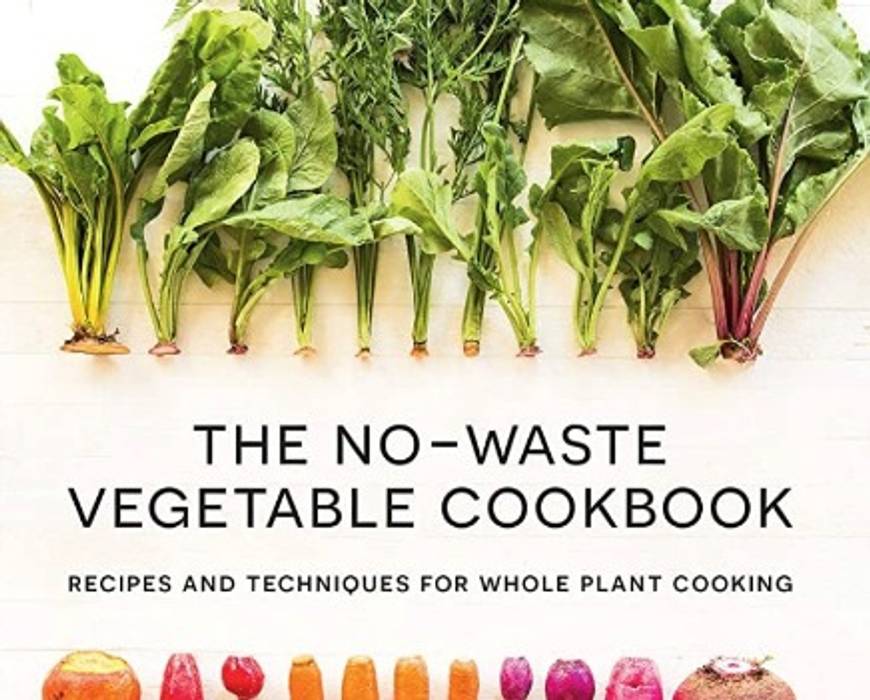 10 Sustainable Cookbooks to Help You Reduce Food Waste
A sustainable lifestyle starts in the kitchen and these cookbooks are the perfect way to start your clean eating journey. Each of these provide creative ways to indulge in dishes that are better for both our bodies and the environment. Whether you're looking for more sustainable ingredient choices or just want to cook healthier, there's something for everyone.

1. The Sustainable Mediterranean Diet Cookbook by Serena Ball, MS, RD

The Sustainable Mediterranean Diet Cookbook is a comprehensive guide to getting the most from this incredible regimen, with 10 steps to a more eco-friendly kitchen including helpful guidance on more sustainable ingredient choices, energy-saving cooking methods, smarter storage, and food waste reduction.


2. Sustainable Kitchen by Heather Wolfe and Jaynie McCloskey

Cook more healthfully, eat more sustainably, live more faithfully. We know that daily food choices help or harm our bodies, families, communities, and planet. Dietitian Heather Wolfe and designer Jaynie McCloskey bring years of experience in holistic nutrition, health coaching, homesteading, and scratch cooking to this practical guide for home cooks.


3. No-Waste Save-the-Planet Vegan Cookbook by Celine Steen

You can eat incredibly well and make a significant contribution to saving the planet. Celine Steen's uplifting No-Waste Save-the-Planet Vegan Cookbook shows you how with delicious recipes and practical advice.


4. The Zero-Waste Chef: Plant-Forward Recipes and Tips for a Sustainable Kitchen and Planet by Anne-Marie Bonneau

A sustainable lifestyle starts in the kitchen with these use-what-you-have, spend-less-money recipes and tips, from the friendly voice behind @ZeroWasteChef.


5. Use It All: The Cornersmith Guide to a More Sustainable Kitchen by Alex Elliott

Use it All is a kitchen skills handbook for real people with busy lives who want to do a bit of good. Packed with over 160 recipes that form a blueprint for seasonal eating, offering dozens of alternative flavor combinations to adapt according to what you have on hand. Putting these skills into practice means you'll eat creative meals, buy less, use less packaging, and make so much more with what you've got.


6. More Fish, More Veg by Tom Walton

Tom Walton is renowned for his low-fuss, max-flavor, family-friendly food. More Fish, More Veg is a collection of his go-to recipes that helps you put meals featuring sustainable seafood and seasonal veg on high rotation at your place.


7. Pipers Farm Sustainable Meat Cookbook by Abby Allen

This book is a celebration of proper meat. Meat from animals sustainably reared, willingly given an excellent life and used in their entirety to produce delicious, wholesome dishes.


8. The Sustainable Vegan Cookbook by Tamara Jenkins

The Sustainable Vegan Cookbook is a wellness inspired growth guide that couples plant based vegan recipes with daily growth affirmations and devotions. Written with the declining health of marginalized demographics in mind, and a hope for a culture where individuals are able to thrive and live a healthy life on her heart, Tamara Jenkins has curated a cookbook like no other.


9. The No-Waste Vegetable Cookbook by Linda Ly

The No Waste Vegetable Cookbook will help you cook your way through greens, beans, roots, and herbs with seasonal recipes that utilize every edible part of the plant. Author Linda Ly shares a wide variety of recipes and techniques from her popular CSA Cookbook, from creative pickling (think watermelon rind) to perfect pestos.


10. The Homestead-to-Table Cookbook by Georgia Varozza

Cooking from home is a great way to cut costs, slow down, and share joy. These tasty recipes, ranging from breakfasts to desserts and all meals in between, will help you enjoy some of the best food that the homesteading lifestyle has to offer.