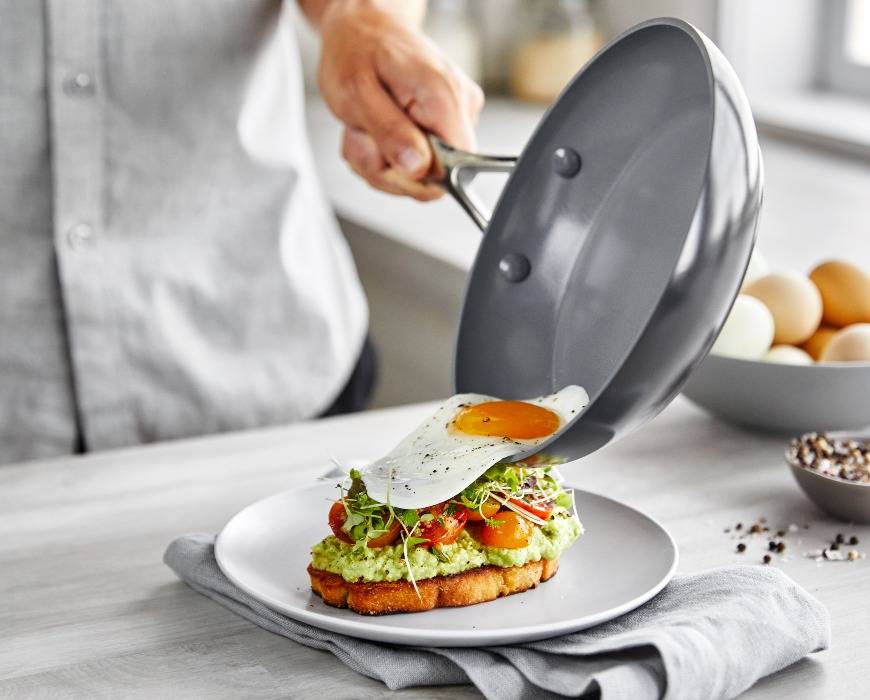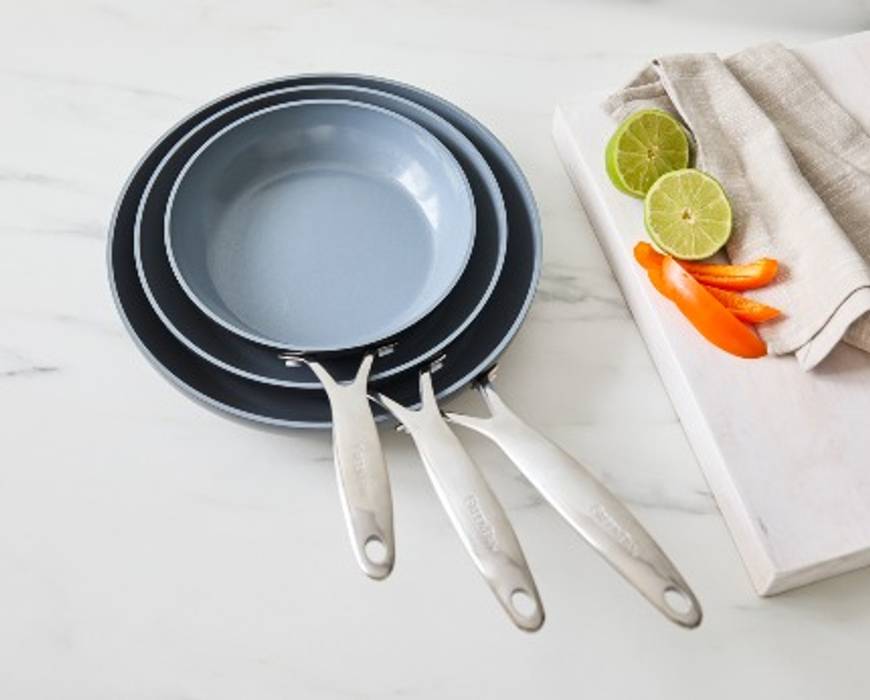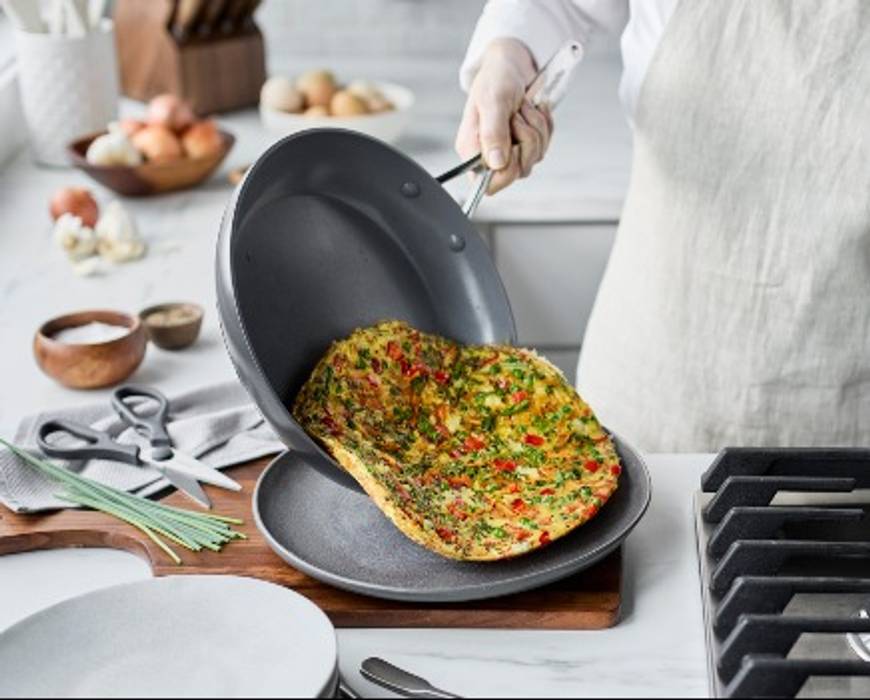 America's Test Kitchen Names GreenPan's Valencia Pro the Best Ceramic Nonstick Skillet
Now more than ever, people are making the switch to safer, more environmentally friendly, PFAS-free ceramic nonstick pans. After testing countless ceramic nonstick skillets that couldn't release food easily, America's Test Kitchen set out to find a ceramic nonstick skillet that's both nonstick and durable. GreenPan is honored to be named the Best 12" Ceramic Nonstick Skillet by America's Test Kitchen for the third year in a row! 
Our Valencia Pro Hard Anodized 12" Nonstick Frypan was one of only three pans to pass America's Test Kitchen's test of nonstick coating durability. "This pan arrived slick and remained so throughout cooking and abuse tests." The publication reported.  
They especially loved the pan's broad cooking surface, gently sloped walls, and the comfortable handle. Some models they tested couldn't release food cleanly even when they were brand-new, or the nonstick surface deteriorated after just a few uses. But when it comes to GreenPan, you'll never have to compromise nonstick release with long lasting strength. 
If you're working with a smaller kitchen and 12" pans are too large, 8" frypans are perfect for whipping up easy meals in a flash. Be sure to visit the GreenPan YouTube channel for recipe inspiration! After testing our 12" frypans, America's Test Kitchen wanted to try our 8" frypans to see if a smaller size delivered the same results. 
Well, the results are in, and we are excited to announce that our Valencia Pro 8" frypan has come out on top as America's Test Kitchen's Best 8" Ceramic Nonstick Skillet! 
America's Test Kitchen raved about the spacious and slick surface of our 8" model. "Our favorite 8-inch ceramic nonstick pan was ideal for cooking small batches of sticky or delicate foods. We loved cooking in it." The experts explained that the frypan conducted heat properly without any burning. Plus, the judges especially loved the wide, comfortable handle for easy maneuverability. Head over to our Instagram to find stunning visuals of our Valencia Pro collection.  
Just like our 12" Frypan, America's Test Kitchen was impressed with our 8" ceramic nonstick frypan's slick cooking surfaces. "Making eggs was a breeze: Neither scrambled eggs nor fried eggs stuck to the pans, and the eggs were easy to nudge out of the skillets and onto our breakfast plates," they boasted. The spacious cooking surface also gave them plenty of space for small batches of food and the gently sloped walls made stirring extremely easy.  
The experts at America's Test Kitchen also emphasized how our PFAS-free nonstick coating helps both the environment and our own health. "They contain a material that's derived from beach sand, so there's no risk of producing harmful fumes." They reported. For those who like the convenience of a nonstick skillet and want to avoid toxins like PFAS, PFOA, lead, and cadmium, America's Test Kitchen puts our frypans above the rest.   
Featured Product
Valencia Pro Ceramic Nonstick 12" Frypan
Named the best ceramic nonstick frypan by America's Test Kitchen, our 12" Valencia Pro frypan is a proven go-to for any kitchen. Built to last, this pan is crafted from hard anodized aluminum for maximum strength and scratch resistance.