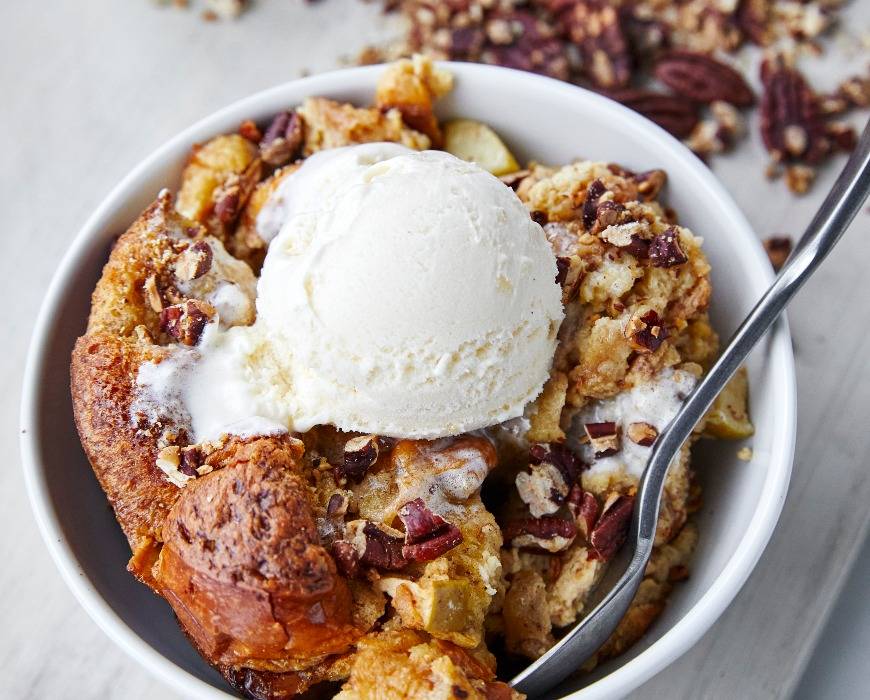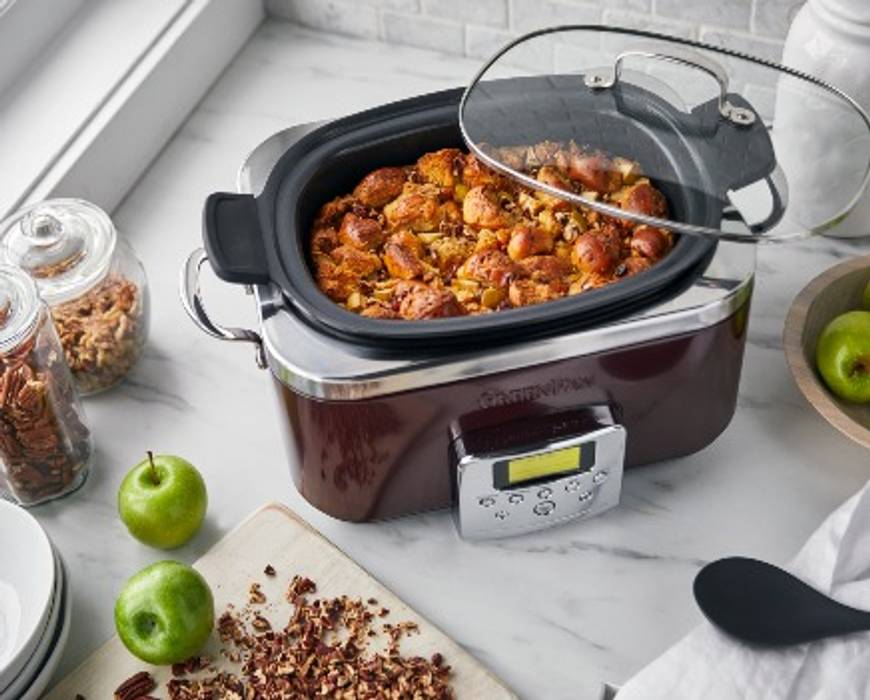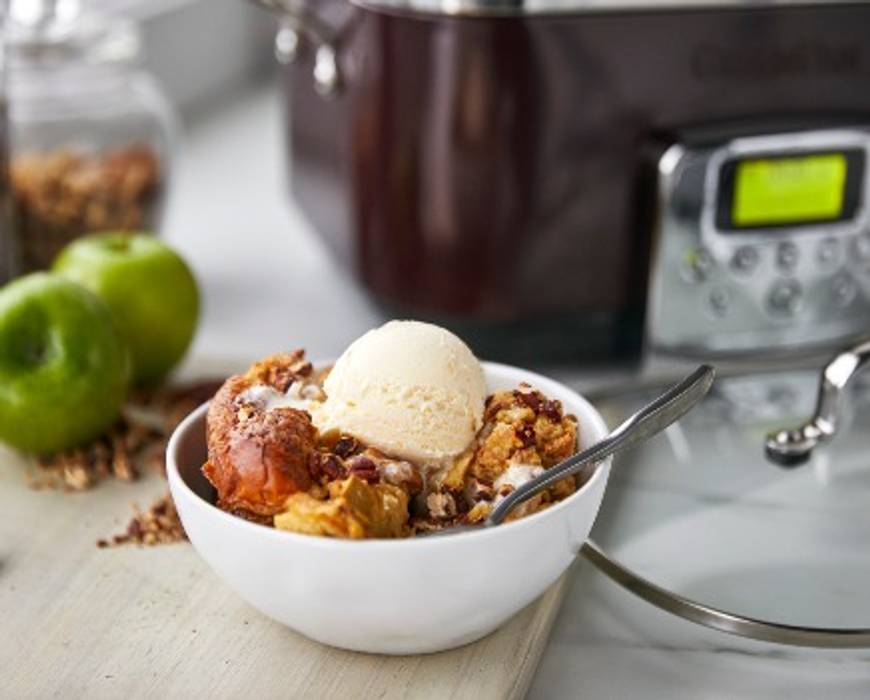 Yields: 8 servings
Time: 20 minutes prep, 3hr 30 minutes cooking, 3hr 50 minutes total


INGREDIENTS:
10 cups 1 inch cubes of day challah or brioche
3 large firm apples, (such as Honeycrisp, Fuji or Granny Smith), cored and cut in 1/2-inch dice
1/2 cup golden raisins
2 cups whole milk
1 cup heavy cream
6 eggs
1 cup turbinado sugar
2 tablespoons unsalted butter, melted
1 teaspoon ground cinnamon
1 teaspoon vanilla extract
1/2 teaspoon ground cardamom
1/2 teaspoon kosher salt
vanilla ice cream, to serve
chopped pecans or walnuts, toasted, to serve
PREPARATION INSTRUCTIONS:
Place the cubed bread, apples and golden raisins in the Premiere Slow Cooker.


In a medium mixing bowl, whisk together the milk, heavy cream, eggs, sugar, melted butter, cinnamon, vanilla and cardamom until evenly combined into very smooth custard.


Pour the wet ingredients over the brioche, apples and raisins and stir to evenly combine. Allow the mixture to sit for 15 to 20 minutes to give the custard a chance to soak into the brioche. If any areas seem dry after 20 minutes, stir one more time.


Level the entire mixture, cover, and select the Low Heat Slow Cook Mode on the Premiere Slow Cooker. Cook for 3 to 3 1/2 hours until the custard has fully set. To test, insert the blade of a paring knife into the very center of the bread pudding and see if it comes out clean when removed. If there is a lot of liquid, cover and cook another 30 minutes.


Serve warm, topped with a scoop of ice cream and small sprinkling of chopped nuts if desired.
TIPS:
Pick Your Favorite Apples – Our recipe works great with everything from Gala to Granny Smith, Braeburn to Pink Lady.
No Turbinado Sugar? – No problem! Just sub in light brown sugar or a blend of equal parts granulated and dark brown sugar.