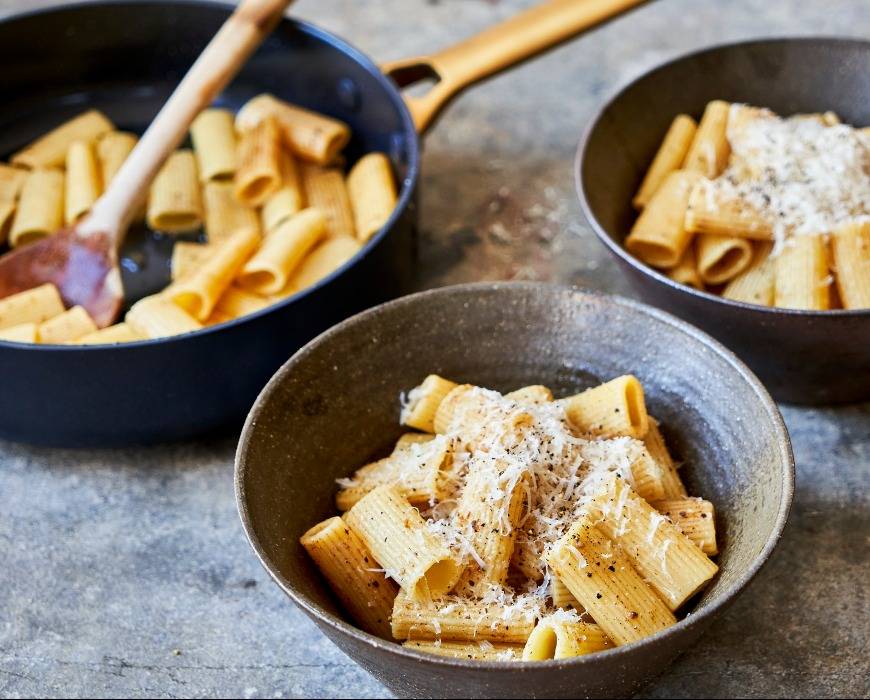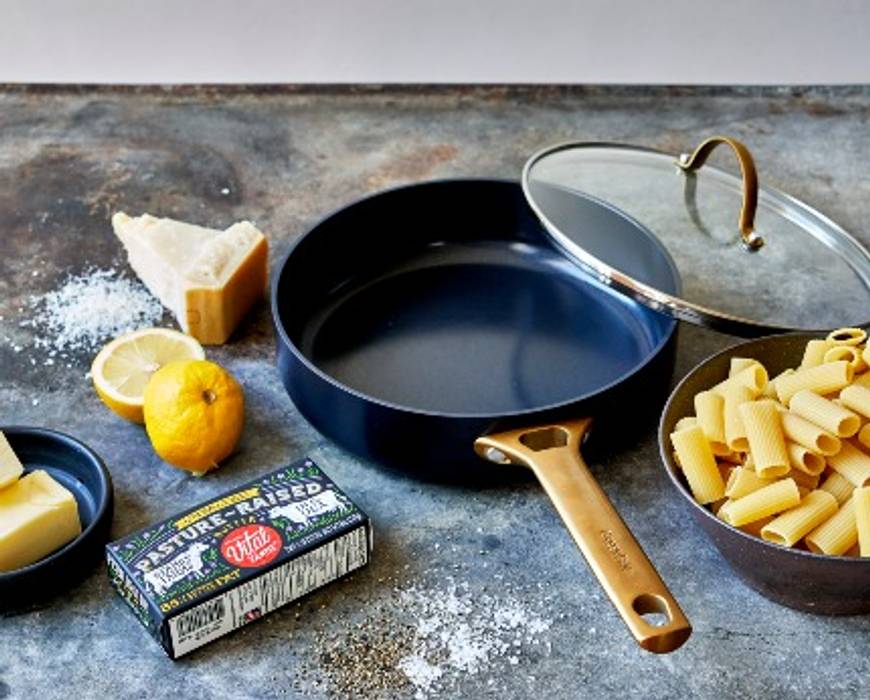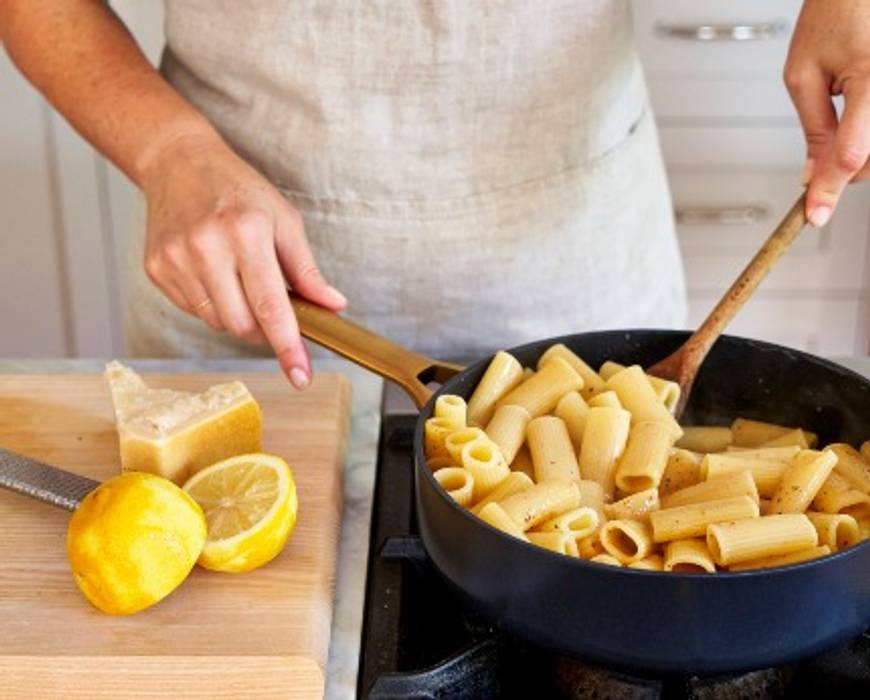 Yields: 4 servings
Time: 10 minutes prep, 25 minutes cooking, 35 minutes total
INGREDIENTS:
1 lb uncooked pasta (rigatoni or cavatappi works great!)
½ cup Vital Farms pasture-raised salted butter
1 large lemon, zested and juiced
1-ounce parmesan, grated
Salt + pepper
PREPARATION INSTRUCTIONS:
Bring a large pot of water to a boil; once water is steaming, generously salt. Once boiling, add pasta and cook until just shy of al dente.
At the same time you add pasta to water, begin browning butter in a large sauté pan over medium-high heat. Continue cooking until the butter has melted and starts to foam, stirring frequently to ensure butter cooks evenly without burning. Add in the lemon zest and a few twists/shakes of black pepper and continue cooking, stirring frequently, until it starts to turn golden brown and smells toasty. (Be sure to keep an eye out here – it can go from golden to burned quickly!)
Using a heat-safe measuring cup, scoop out 1 cup of pasta water from the pot and pour into brown butter mixture. Let the mixture simmer and reduce for a few minutes until it has thickened slightly, stirring occasionally. Add in grated parmesan and lemon juice and whisk until combined.
Once pasta is just shy of al dente, use tongs to transfer pasta from water to the sauce. No need to strain! If a bit of water tags along, it will allow the sauce to better cling to each noodle. Continue to stir and toss the pasta and sauce together, ensuring each noodle is evenly coated in sauce. If the sauce is a little wet, continue stirring pasta + sauce over heat until sauce cooks down. If It's too dry, add ¼ cup pasta water at a time until sauce is thick and glossy.
Taste and season with extra salt + pepper if needed.
Serve with an extra sprinkle of parmesan + cracked black pepper.
Featured Product
Reserve Ceramic Nonstick 4.5-Quart Sauté Pan with Lid
World-class tech meets minimalist style in this 4.5-quart sauté pan from GreenPan Reserve. But it's more than good looks: this pan's duoforged hard anodized aluminum construction makes it extra tough and scratch-resistant while promoting even heat distribution.