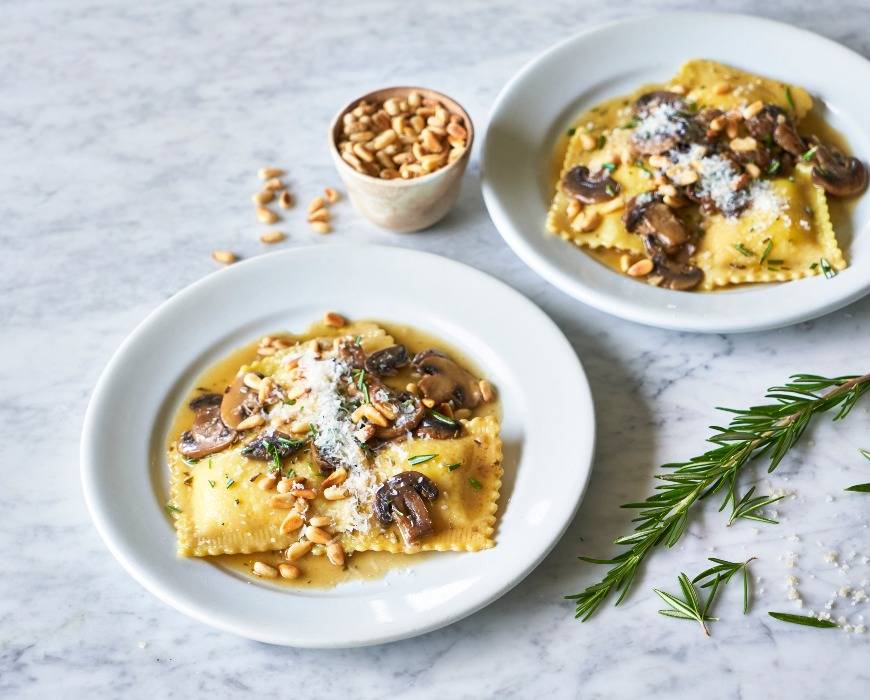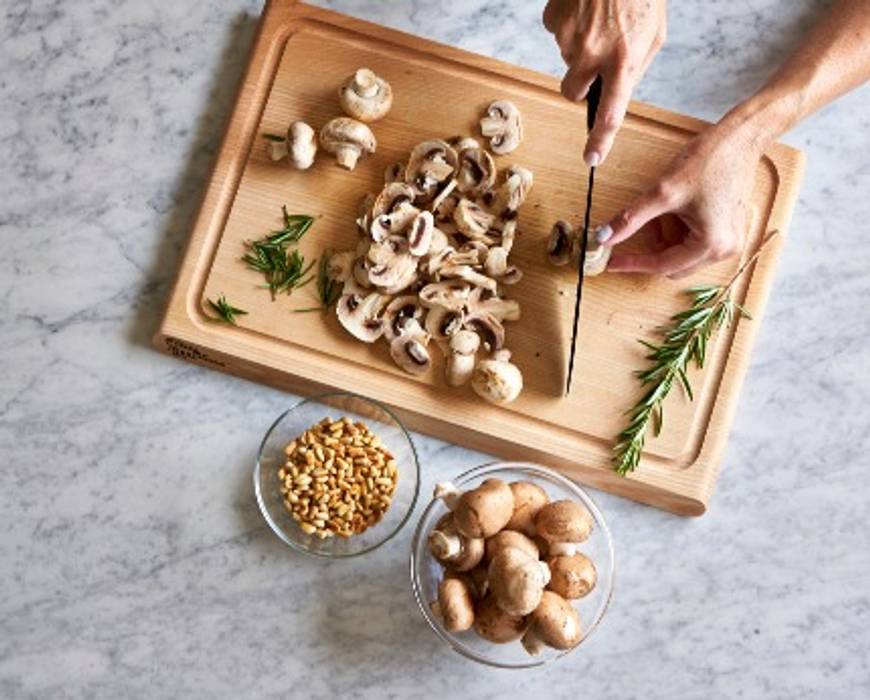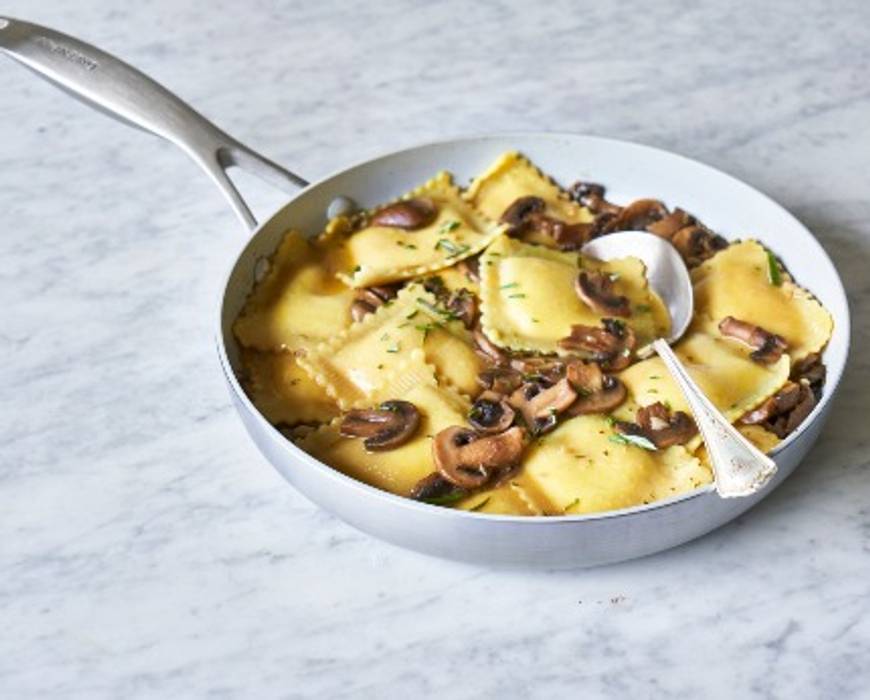 5-Cheese Ravioli with Mushrooms, Rosemary & Pine Nuts
Yields: 4-6 Servings
Time: 15 minutes prep, 15 minutes cooking, 30 minutes total
INGREDIENTS:
2 packages Cappello's 5-Cheese Ravioli
2 tablespoons olive oil
1 1/2 cups button mushrooms, sliced
1 1/2 cups cremini mushrooms, sliced
6 tablespoons butter
1 tablespoon chopped fresh rosemary
2 cloves garlic, minced
1/2 cup Chardonnay or other dry white wine
1 cup low sodium vegetable stock
Salt and freshly ground black pepper to taste
1/2 cup shredded Parmesan
1/3 cup toasted pine nuts
PREPARATION INSTRUCTIONS:
Make the ravioli— Bring a large pot of well-salted water to boil over high heat. Cook ravioli to al dente according to package directions. Drain and set aside.
Sauté the mushrooms—While pasta boils, heat oil in a large skillet over medium-high heat until shimmering. Add mushrooms and sauté for about 5 minutes. Add in butter, rosemary, and garlic, then continue sautéing, stirring frequently, until mushrooms are beautifully browned and fragrant—another 5 minutes or so.
Make the sauce—Add wine and vegetable stock and bring to a boil. Season with salt and pepper to taste and continue cooking until sauce is slightly reduced, 5 to 7 minutes.
Finish and serve—Add ravioli to skillet with sauce and toss gently to combine. Divide pasta between individual plates and top with a generous sprinkling of Parmesan and toasted pine nuts.
TIPS:
Pick your favorite fungi: Chanterelle to shitake, our recipe works great with any mushroom. We like a combo of two (or more!) for extra depth of earthy flavor.
Featured Product
Venice Pro Ceramic Nonstick 10-Piece Cookware Set
Built for high performance, this bestselling collection features tri-ply stainless steel bodies with our Evershine™ finish to keep them looking new long after they're not. This high-powered collection is a bestseller for a reason.