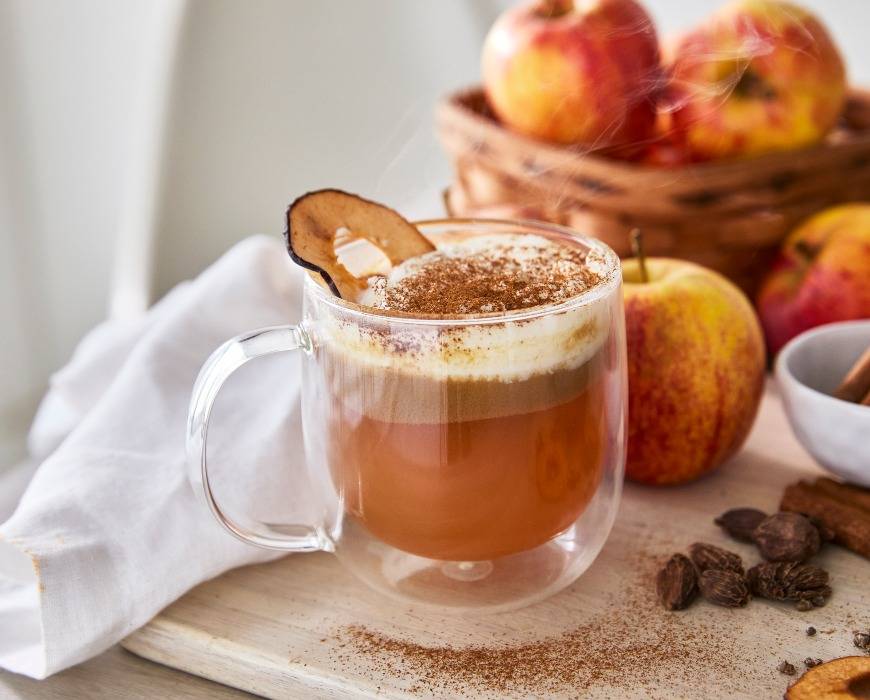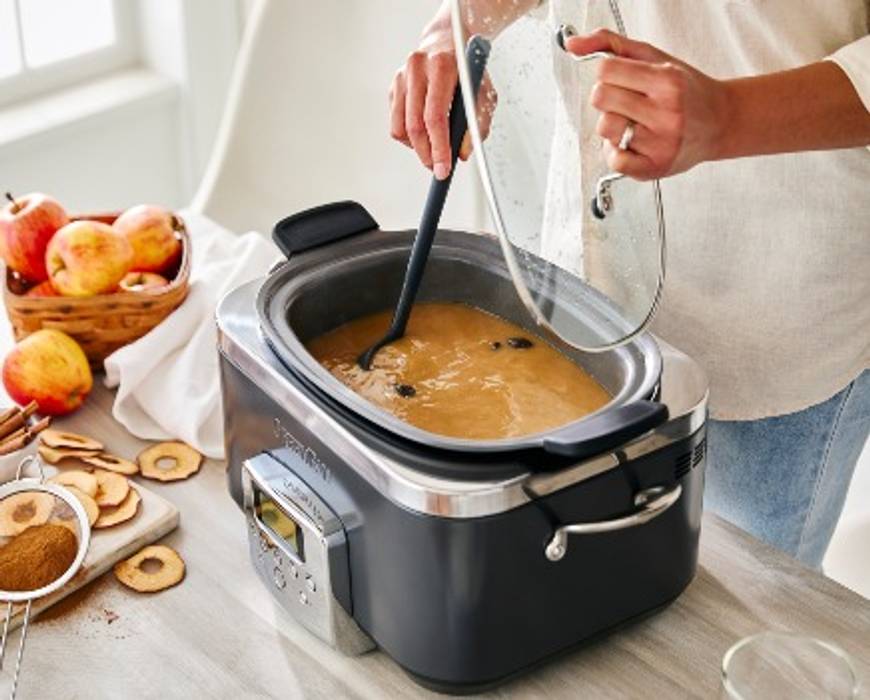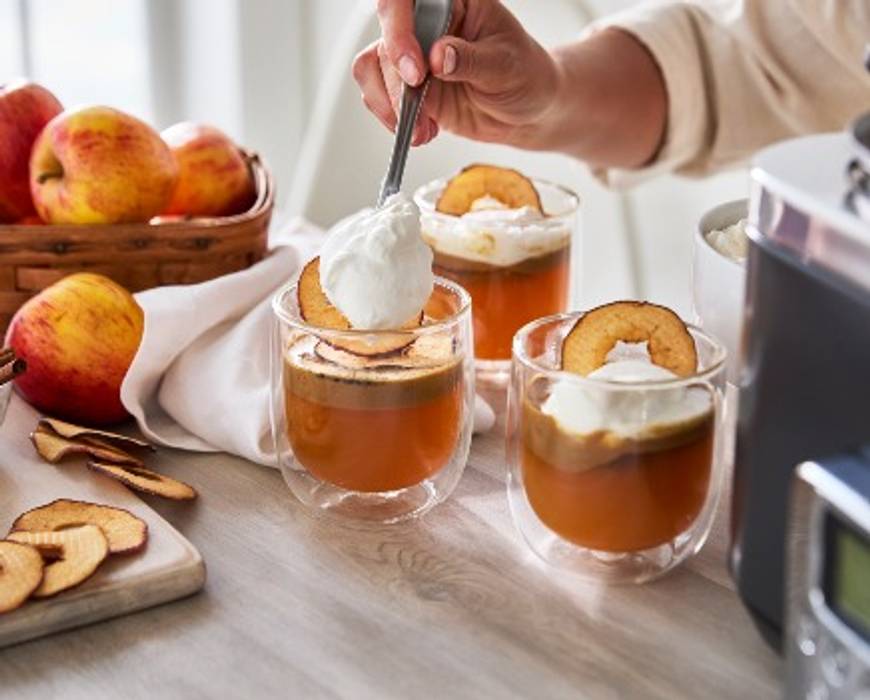 Yields: 10 servings
Time: 5 minutes prep, 2 hours cooking
INGREDIENTS:
2/3 cup dark brown sugar
2/3 cup heavy cream
2 teaspoons vanilla extract
8 cups apple cider
2 cinnamon sticks 
4 cardamom pods, lightly crushed 
Whipped cream, for serving
Caramel sauce/syrup, for serving 
Ground cinnamon, for serving
Dehydrated apple chips, for serving 

PREPARATION INSTRUCTIONS:
Select the Brown/Sauté mode on the Slow Cooker, set the temperature to 300°F and the timer for 10 minutes. Place the brown sugar and heavy cream in the slow cooker and stir to combine. Cook, stirring regularly, 4 to 5 minutes or until well combined and bubbling lightly.


Stir in the vanilla extract, apple cider, cinnamon, and cardamom until well combined.  Select the Low Temperature Slow Cooker mode on the Slow Cooker and set the timer for 2 hours. Cover and cook until heated through and aromatic from the spices, about 2 hours.  


Serve warm, topped with whipped cream, caramel sauce, ground cinnamon and an apple chip.  
TIPS:
Try this cider with a scoop of vanilla or caramel ice cream to make a float!  
For a festive adult version, feel free to add an ounce or two of your favorite bourbon, brandy or rum! 
Featured Product
Elite 6-Quart Slow Cooker | Graphite
With our advanced slow cooker, you can sear meat and veggies in the pot, then go low and slow to finish the job. Take your time while cooking, then clean up quickly with Thermolon™ Volt, a healthy, PFAS-free ceramic nonstick...