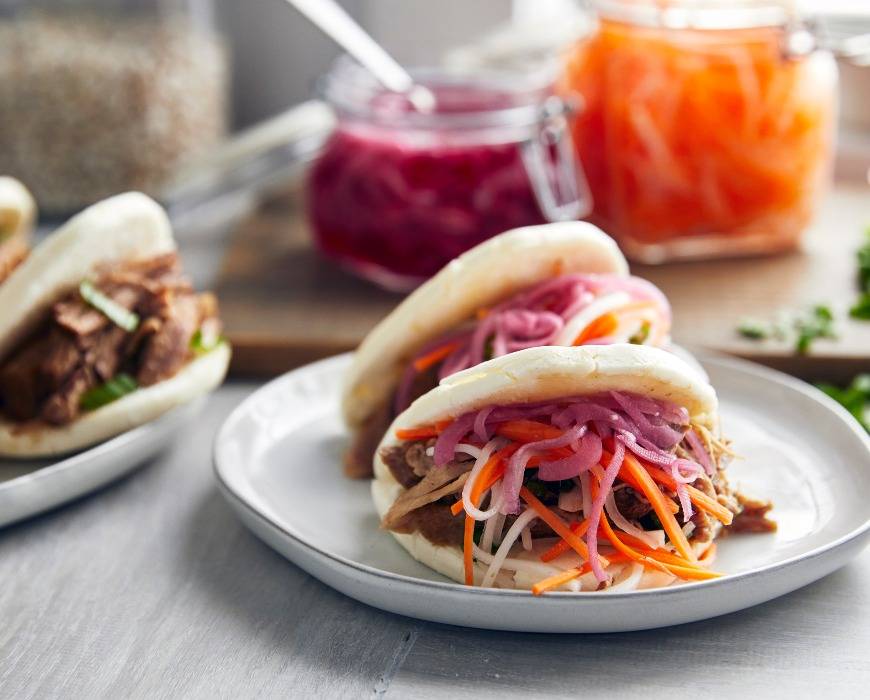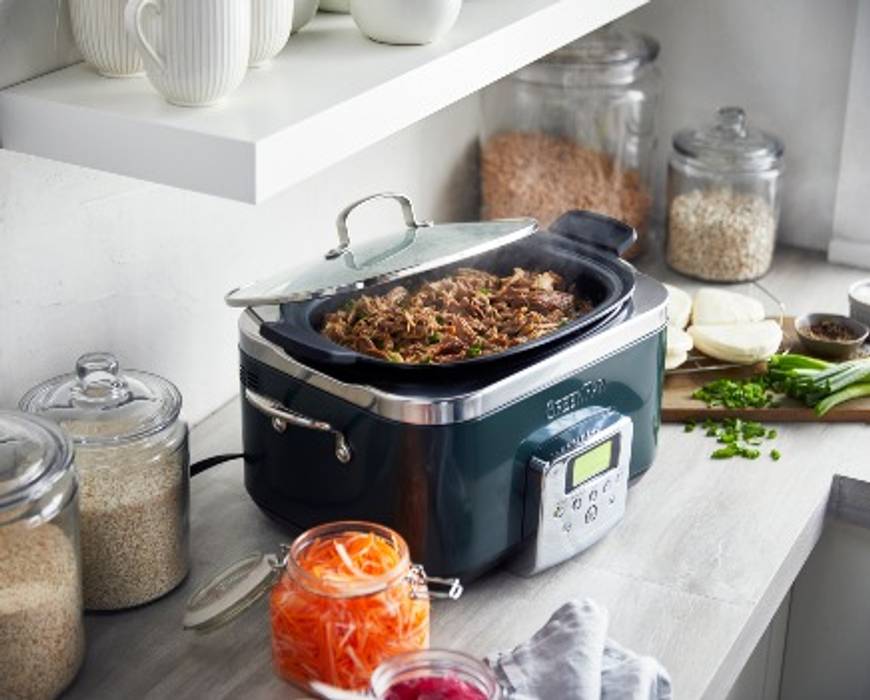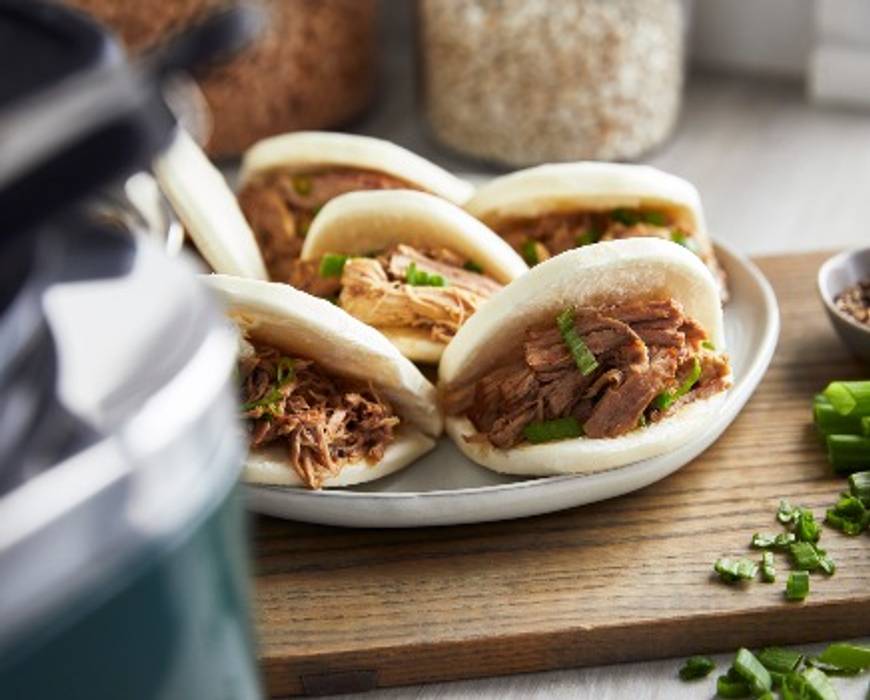 Yields: 10 servings
Time: 30 minutes prep, 4hr 15 minutes cooking, 4hr 45 minutes total
INGREDIENTS:
2 tablespoons canola or vegetable oil
4-5 pounds boneless pork shoulder, trimmed of excess fat
6 scallions, white parts cut into 1-inch pieces, greens thinly sliced and reserved
1 tablespoon grated fresh ginger
5 cloves garlic, peeled and minced
1/2 cup water
2 tablespoons honey
2 tablespoons hoisin sauce
2 tablespoons Shaoxing rice wine or dry sherry
4 tablespoons low-sodium soy sauce or tamari
2 tablespoons unseasoned rice wine vinegar
1 tablespoon toasted sesame oil
1 teaspoon five-spice powder
PREPARATION INSTRUCTIONS:
Select the Brown/Sauté mode on the Slow Cooker, set the temperature to 350°F and the timer to 20 minutes. Pour in the oil and allow to come to temperature, until it lightly shimmers. Sear the pork on all sides until lightly golden brown. Remove the pork and transfer it to a large plate or platter.


Add the white parts of the scallions, ginger and garlic to the pan and cook, stirring frequently, until very aromatic.


Select the High Heat Slow Cook Mode on the Slow Cooker and set the timer for 5 hours. Pour in the water, honey, hoisin, Shaoxing wine, soy sauce, rice wine vinegar, sesame oil, and five spice powder, stirring until evenly combine. Return the pork to the Slow cooker and turn the pork over multiple times to coat with the sauce. Cover and cook for 4 to 5 hours, until the pork is tender enough to be shredded.


Remove the pork from the pan and place it on a cutting board. Skim any extra fat from the top of the remaining sauce and select the Brown/Sear Mode, setting the temperature at 400°F and the timer for 20 minutes. Allow the sauce to simmer for 10-15 minutes, or until it has reduced and thickened to the point it will coat the back of a spoon. Turn off the heat and stir in the reserved green parts of the scallions. Taste, and adjust the sauce with soy sauce and rice wine vinegar as desired.


Shred the pork into large pieces and add back to the pan, stirring to combine with the sauce. Serve as is, or use as desired in other recipes, like the Bao Bun recipe on page 28.
TIPS:
Love Me Tender - A low and slow braise breaks down connective tissue making tough cuts of meat as tender and delicious as their more expensive cousins.
Easy Garlic Peeling - Place cloves in a jar with lid and shake vigorously to quickly remove the papery peels.