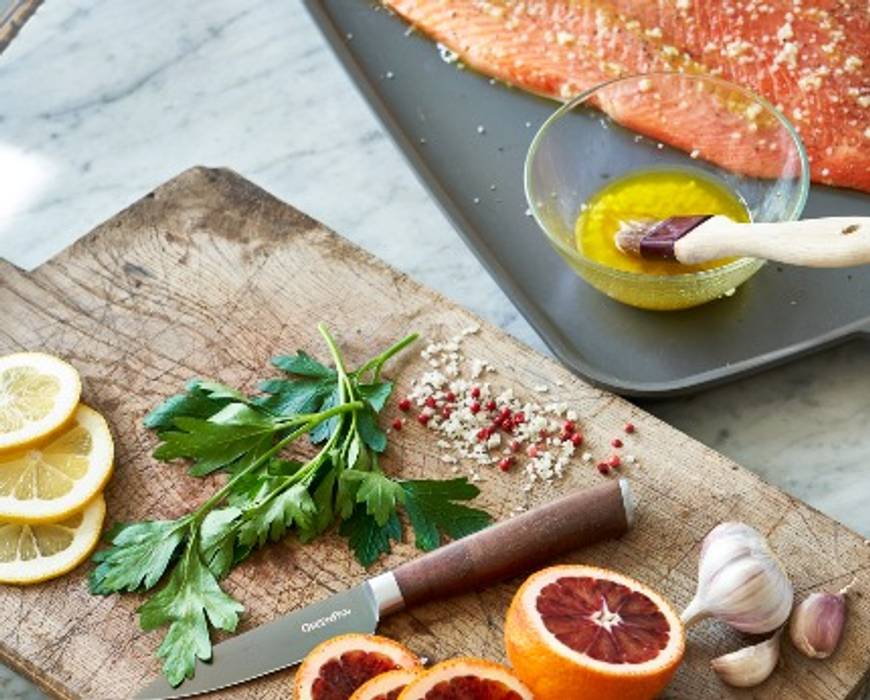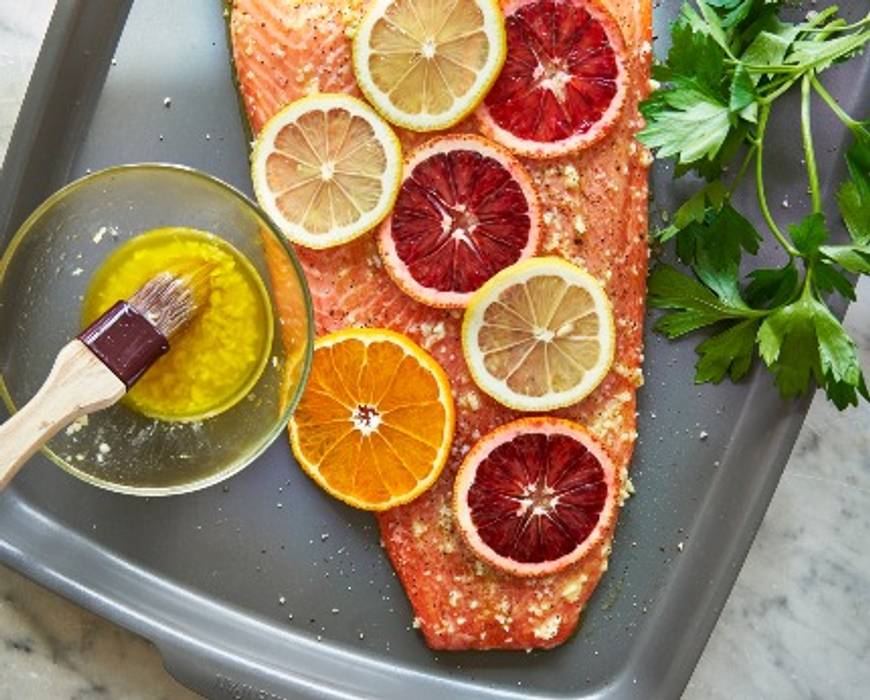 Yields: 4 servings
Time: 5 minutes prep, 15 minutes cooking, 20 minutes total
INGREDIENTS:
1, 1-1.5 lb whole salmon filet
1 tbsp extra virgin olive oil
1 tbsp lemon juice (about ½ lemon)
2 cloves garlic, crushed
½ tsp course sea salt
¼ tsp cracked black pepper
1 lemon, thinly sliced
1 orange or blood orange, thinly sliced
Fresh chopped parsley for garnish
PREPARATION INSTRUCTIONS:
Preheat the oven to 375°


Place the salmon on a rimmed baking sheet, then whisk together the olive oil, lemon juice, and garlic.


Brush the salmon with the olive oil mixture and season with salt and pepper.


Lay the orange and lemon slices on top of the salmon.


Bake the salmon for 13-15 minutes, until it flakes easily with a fork, then garnish with fresh chopped parsley and serve!