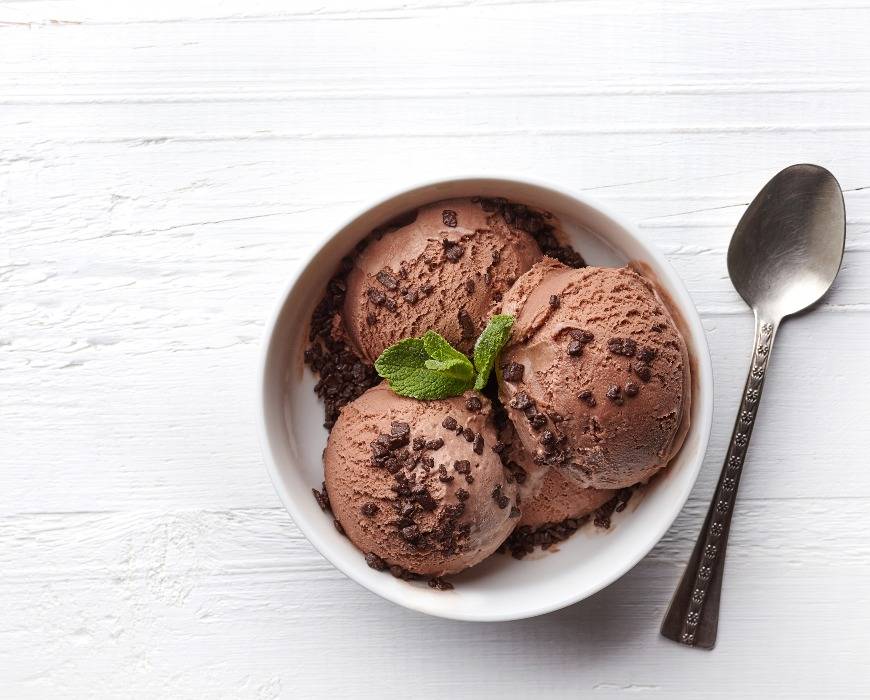 Classic Chocolate Lovers Ice Cream with Chocolate Chips
Yields: ~5 cups (ten ½-cup servings)
INGREDIENTS:
3/4 cup cocoa powder, sifted
1/2 cup granulated sugar
1/4 cup packed dark brown sugar
Pinch salt
1 cup whole milk
2 cups heavy cream
1/4 teaspoon pure vanilla extract
2/3 cup chocolate chips
PREPARATION INSTRUCTIONS:
In a medium bowl, whisk the sifted cocoa powder, dark brown sugar, granulated sugar and salt together. Slowly add the milk, combining until your powdered mixture has dissolved. Stir in the heavy cream and vanilla. Cover and refrigerate for at least 1-2 hours, or overnight.


Turn on the GreenLife Scoop Express ice cream maker. Pour the preparation into the frozen Freezer Bowl and mix until you reach a thick consistency, roughly 15 to 20 minutes for a soft, creamy texture. Add in chocolate chips in the last 5 minutes. If a firmer consistency is desired, place the ice cream in the freezer in an airtight container for around 2 hours. Remove from freezer about 15 minutes before serving.
Featured Product
GreenLife Ice Cream Maker
Our sister brand's ice cream maker is specially designed to simplify mixing ingredients, so you get flavor in every bite. Craft a healthy dessert masterpiece or add your favorite mix-ins and toppings with ease!