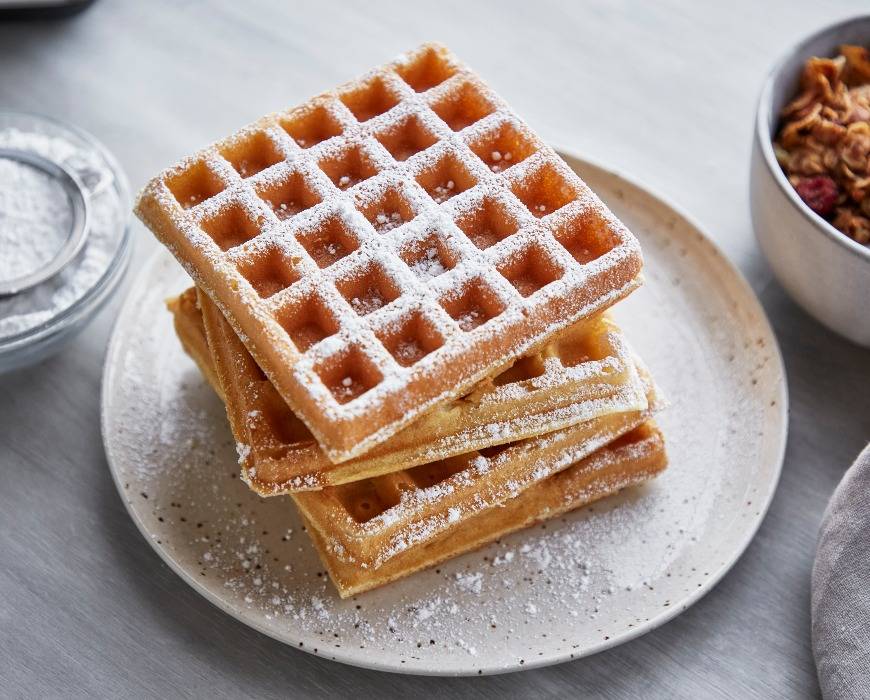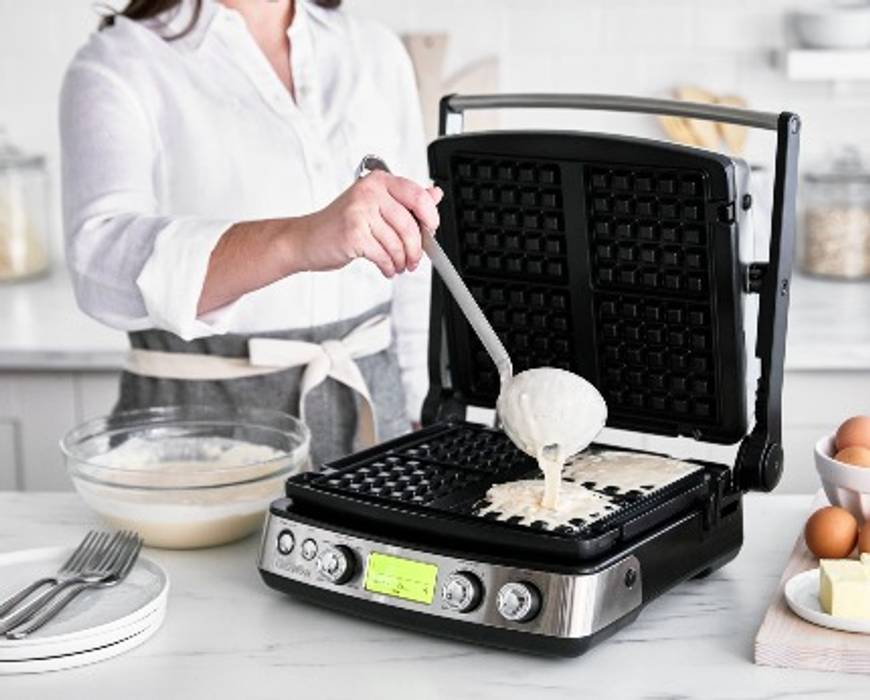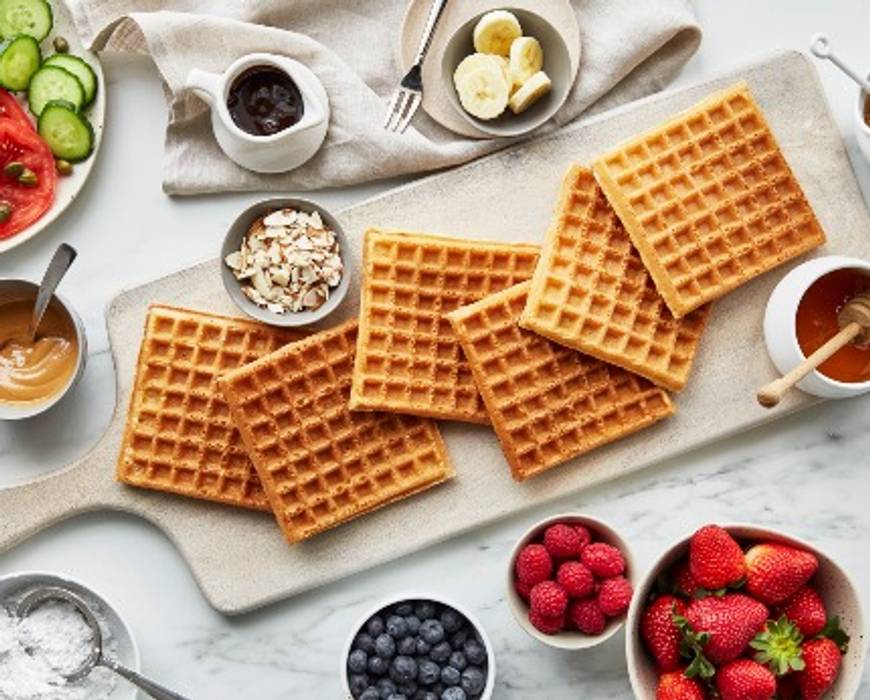 Yields: 8 waffles
Time: 15 minutes prep, 10 minutes cooking, 25 minutes total
INGREDIENTS:
1 3/4 cup milk or buttermilk, warmed
2 large eggs, at room temperature
1 stick butter, melted
2 teaspoons vanilla extract
2 cups all-purpose flour
2 tablespoons granulated sugar
2 teaspoons baking powder
1 teaspoon salt
PREPARATION INSTRUCTIONS:

Mix the wet ingredients — In a medium bowl, whisk together the milk, eggs, melted butter, and vanilla.


Mix the dry ingredients — In a large bowl, whisk together the flour, sugar, baking powder, and salt.


Make the batter — Pour wet ingredients into bowl with dry ingredients. Stir to combine evenly. Batter will be lumpy, but resist the urge to over-mix. Let batter sit while you preheat your waffle iron.


Prep the waffle maker — Preheat oven to 200° Fit your GreenPan Waffle Maker with Classic plates and turn dial to Classic setting. Turn light/dark dial to select shading. (You may want to err on the lighter side and adjust the dial to add more time, if needed.) Press texture button to choose from fluffy to crispy. When preheat is complete, a beep will sound and "Preheat" will no longer appear on display.


Make the waffles — Pour about half the waffle batter onto the center of lower plate. Working quickly, use a spatula to distribute batter evenly. Close lid. When three beeps sound, waffles are done. Use non-scratch utensils or tongs to transfer waffles to a baking sheet. Place in preheated oven to keep warm. Repeat with remaining batter. Serve warm.
TIPS:
Try Savory Waffles — Leave out the sugar and vanilla and add toppings like fried chicken, bacon jam, shredded cheese, avocados, poached eggs, or sautéed mushrooms.
Don't Skip a Step — Mixing warm melted butter with straight-from-the-fridge milk turns butter into clumps that won't mix evenly into batter.
Super-Crispy Variation — Double the milk for ultra-thin, crunchy waffles that taste delicious slathered with PB&J or served with everything from ice cream to afternoon tea.
Featured Product
Elite Ceramic Nonstick 4-Square Waffle Maker | Premiere Stainless Steel
This waffle maker features two sets of plates so you can master classic waffles or thicker Belgian-style waffles. And whether you like yours light and fluffy or dark and crunchy, our waffle maker puts the power in your hands.