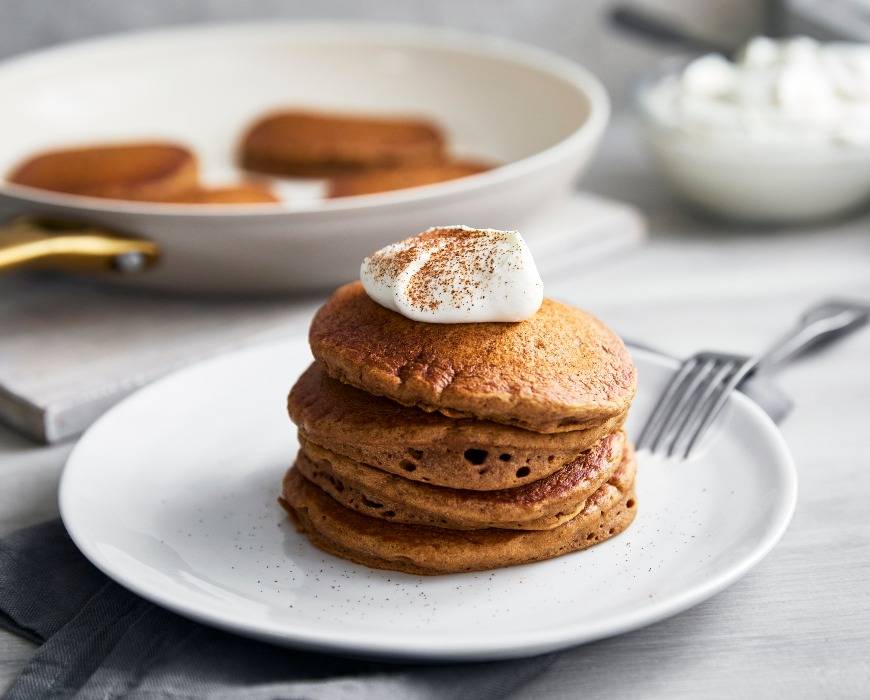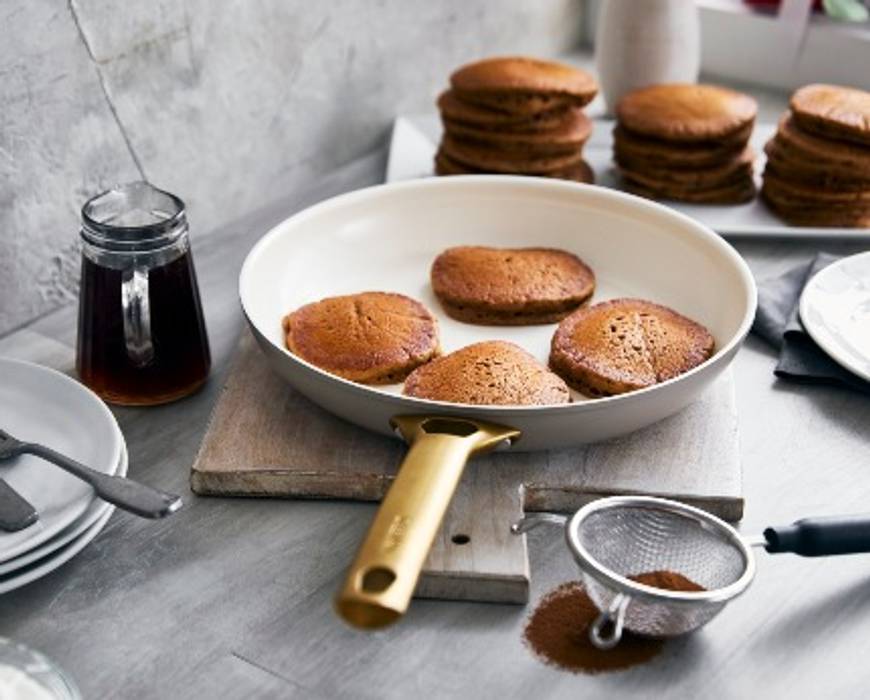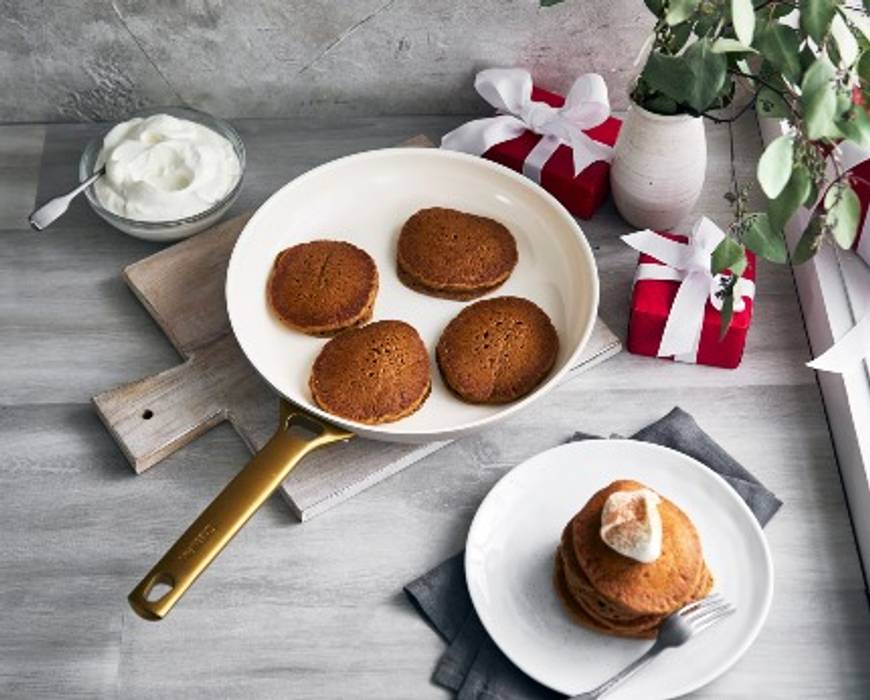 Yields: 4 servings
Time: 15 minutes prep, 20 minutes cooking, 35 minutes total
INGREDIENTS:
2 cups all-purpose flour
2 tablespoons dark brown sugar
2 teaspoons ground ginger
2 teaspoons ground cinnamon
1 1/2 teaspoons baking powder
1 teaspoon salt
1/2 teaspoon baking soda
1/2 teaspoon all spice
1 1/4 cups whole milk
1/3 cup molasses (not blackstrap)
2 eggs, room temperature
3 tablespoons butter, melted
1 teaspoon finely grated fresh ginger
1/2 teaspoon finely grated lemon zest
PREPARATION INSTRUCTIONS:
Mix the dry ingredients—In a large bowl, add flour, brown sugar, spices, baking powder, baking soda, and salt. Whisk until everything's evenly incorporated.


Mix the wet ingredients—In a medium bowl, add milk, molasses, eggs, melted butter, ginger, and lemon zest. Whisk until everything's combined evenly.


Make the batter—Pour wet mixture into dry mixture and stir together with a wooden spoon or spatula. Batter will be lumpy—resist the urge to over-mix.


Prepare the pan—Lightly oil or butter a large skillet or griddle and place over medium-low heat. When a drop of water sizzles on pan, it's ready to go.


Make the pancakes—Ladle approximately 1/4 cup of batter for each pancake onto skillet or griddle, leaving room for batter to spread. When the batter bubbles all over and pancakes look set at the edges, flip and cook for an additional minute or two till pancakes are dark brown all over. Serve warm.
TIPS:
No Syrup? No Problem!
Easily make your own. Just bring 1 cup of brown sugar and 1/2 cup of water to a boil over medium high heat, stirring till sugar is dissolved. Lower heat to medium and boil for 4 minutes.
Avoid a Sticky Situation
Pancakes (and waffles!) freeze well, but be sure to keep them separated with wax paper or they'll glom together in a single lump.
Featured Product
Reserve Ceramic Nonstick 8", 10" and 12" Frypan Set | Taupe with Gold-Tone Handles
Featuring a deep, captivating finish, this frypan trio is more than good looks: the duoforged hard anodized construction makes it extra tough and scratch-resistant. The meal possibilities are endless—flavorful frittatas, seared salmon, and so much more.