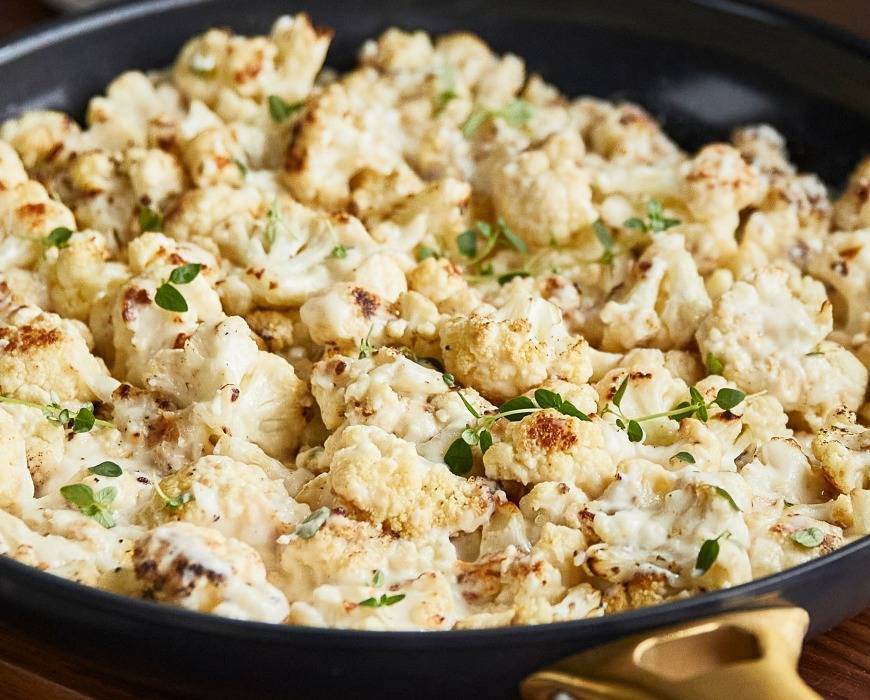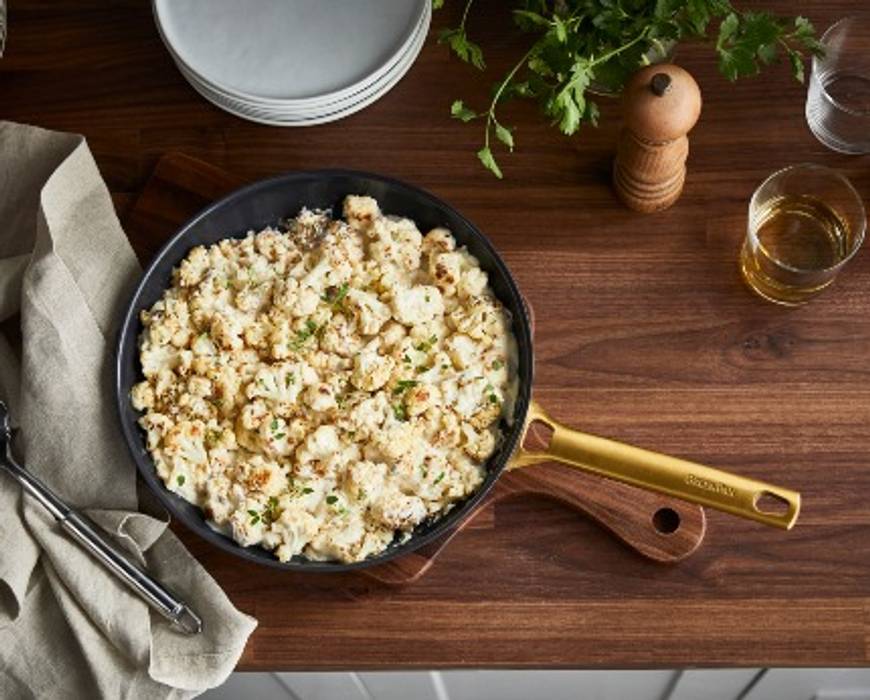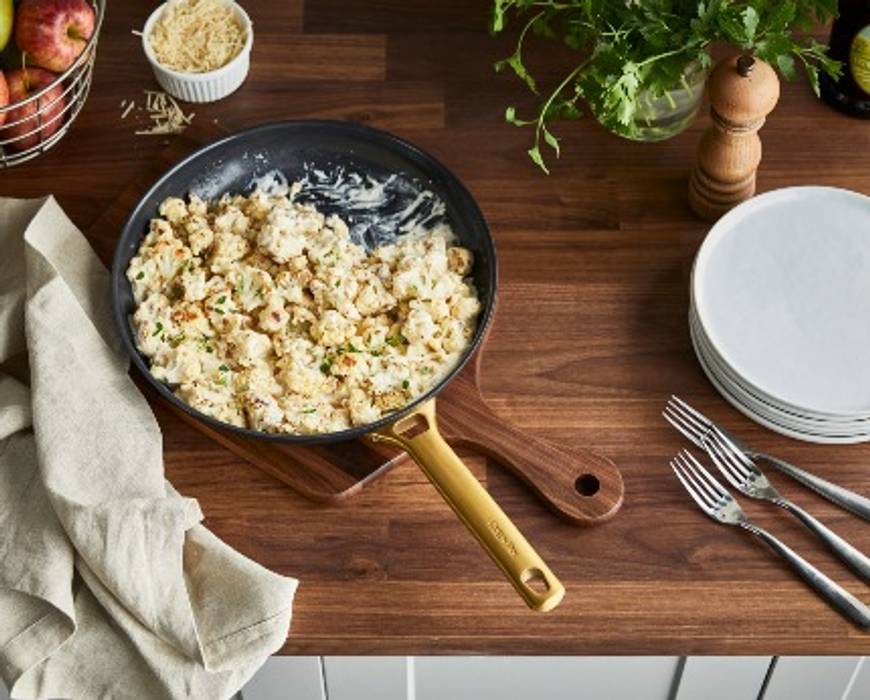 Gruyère and Cauliflower Gratin
Yields: 4 servings
Time: 15 minutes prep, 45 minutes cooking, 60 minutes total
INGREDIENTS:
1 head cauliflower, cut into small florets
2 tablespoons butter
2 tablespoons flour
2 cups milk
1/4 teaspoon ground nutmeg
1 cup grated Gruyère cheese
1/2 cup grated Parmesan cheese
Salt and pepper to taste
Chopped parley, for garnish
PREPARATION INSTRUCTIONS:
Prepare to bake—Preheat oven to 375 degrees F.
Make the sauce—Melt butter in medium saucepan over medium-low heat. Add flour, whisking constantly for 2 minutes to make a roux. Add milk and continue whisking until sauce simmers and thickens, about 10 to 15 minutes. Remove from heat and whisk in nutmeg and cheeses. Season with salt and pepper to taste.
Bake the gratin—Pour 1/3 of the sauce in a skillet or 1 1/2-quart baking dish. Top with cauliflower and pour the rest of the sauce on top. Bake in preheated oven until cauliflower is golden brown on top, about 25 to 30 minutes. Garnish with chopped parsley and serve warm.
Featured Product
Reserve Ceramic Nonstick 8", 9.5" and 11" Frypan Set | Black with Gold Tone Handles
This highly versatile frypan set has your back for any meal, anytime. With a design that's made to go the distance, the meal possibilities are endless—flavor-packed braises, stir fries, and perfectly seared seafood are just the beginning.