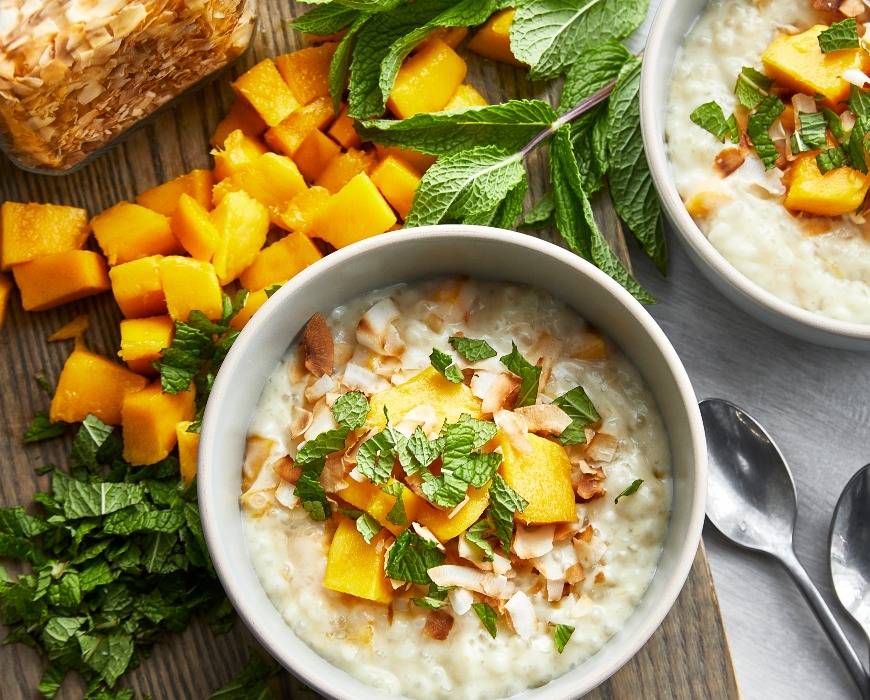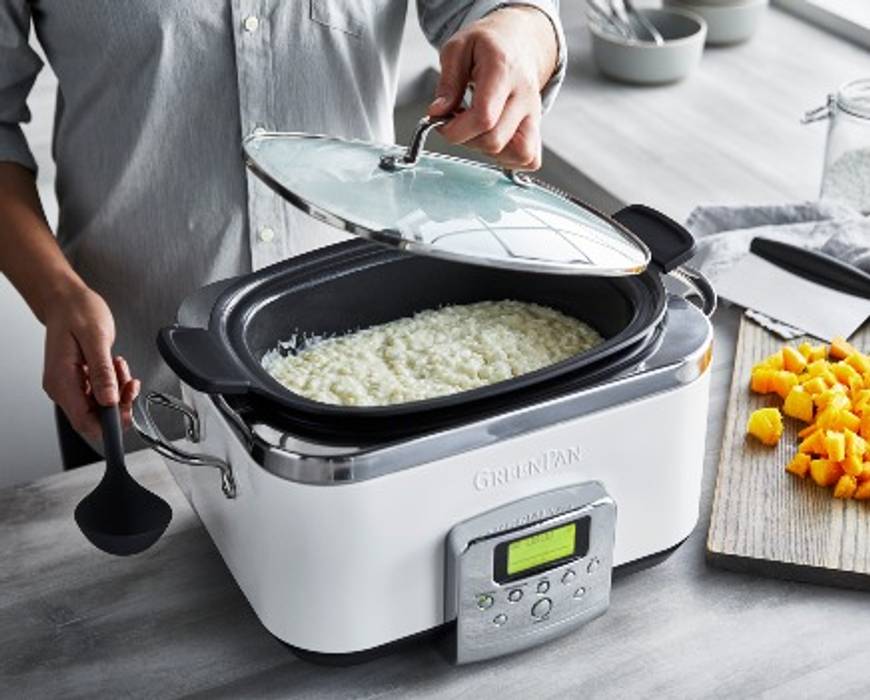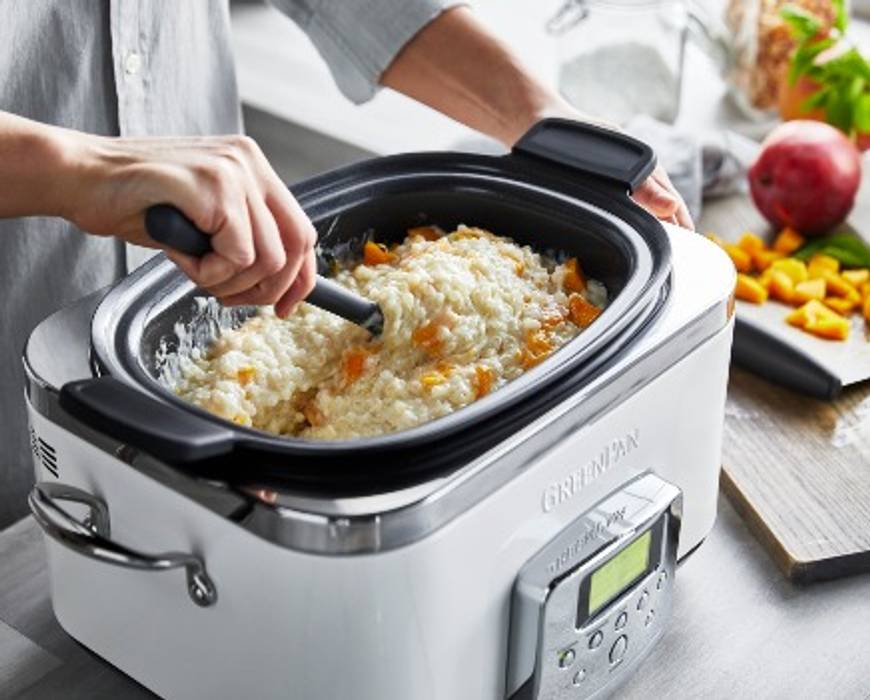 Yields: 8 servings 
Time: 10 minutes prep, 4 to 5 hours cooking
INGREDIENTS:
2/3 cup regular small pearl tapioca
2 (13.5-ounce) cans light coconut milk
1 1/2 cups water
1 cup granulated sugar
1/4 teaspoon kosher salt
2 large eggs, whisked until smooth 
3/4 cup fresh mango, peeled, pitted, cut in 1/4" dice 
3/4 cup flaked sweetened coconut, toasted
1/4 cup fresh mint, destemmed and finely chopped 
PREPARATION INSTRUCTIONS:
Select the Low Temperature Slow Cook Mode on the Slow Cooker and set the timer for 5 hours. Place the tapioca, coconut milk, water, sugar and salt in the slow cooker and stir to combine. Cover and cook for 4 hours, stirring every 30 minutes, or until the tapioca has softened to your desired texture. 


In a medium mixing bowl slowly add 1 cup of the hot tapioca mixture into the eggs while whisking quite quickly. (The slower you add the hot tapioca and quicker you whisk the less likely you'll end up with pieces of cooked eggs.)  Once combined, return the tapioca and egg mixture back to the slow cooker and stir to incorporate evenly. Cover and cook another 30 minutes, stirring about halfway through.  Uncover, taste, and adjust as desired with sugar and water. Stir in the fresh mango. Serve warm immediately, or serve cooled to room temperature, topped with toasted coconut and mint.  
TIPS:
If you prefer a thicker pudding, uncover and allow the cooked tapioca to cook another 30 minutes to reduce slightly before adding in the egg mixture.  If you prefer a thinner pudding, simply stir in more water! 
Other fresh fruits like pineapple, papaya or kiwi would be equally delicious in this recipe!
Featured Product
Elite 6-Quart Slow Cooker | Cloud Cream
With our advanced slow cooker, you can sear meat and veggies in the pot, then go low and slow to finish the job. Take your time while cooking, then clean up quickly with Thermolon™ Volt, a healthy, PFAS-free ceramic nonstick...