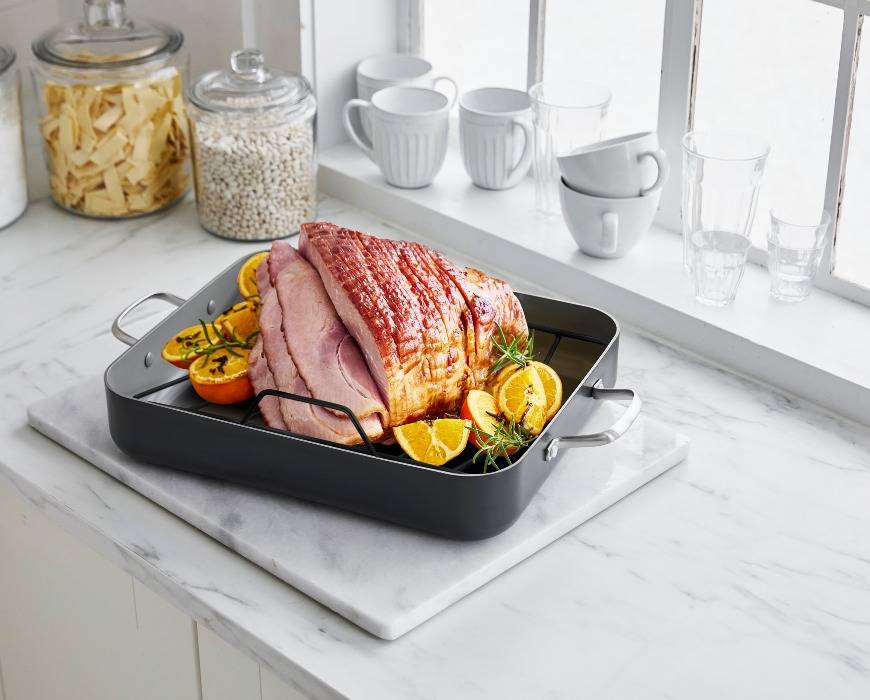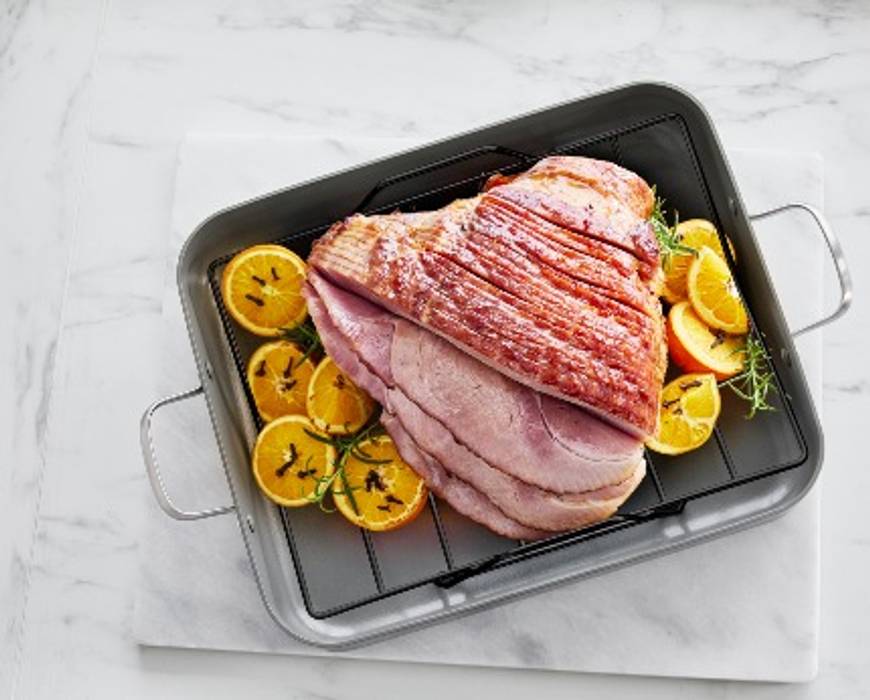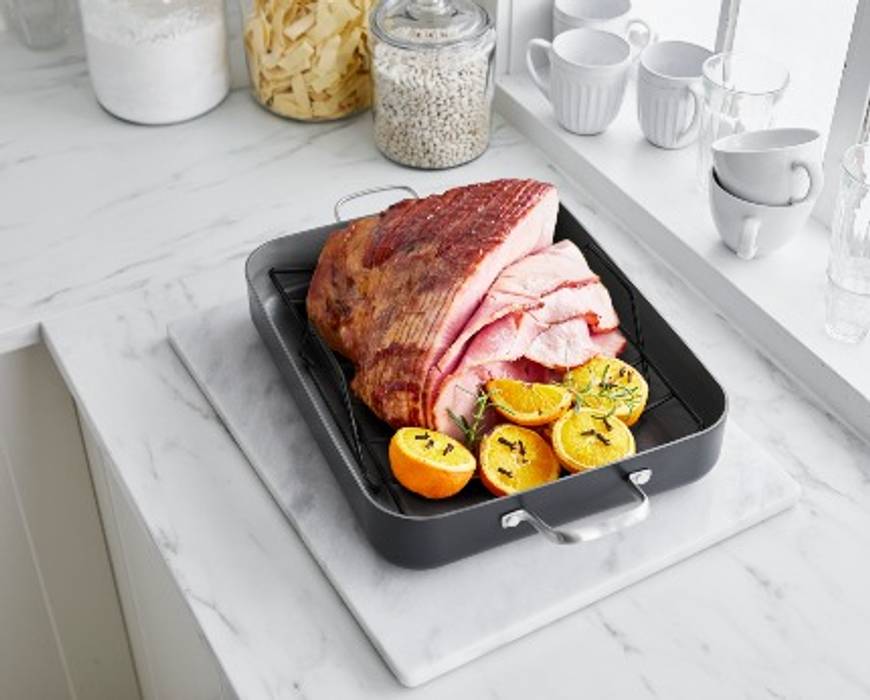 Yields: 14 to 16 servings
Time: 15 minutes prep, 1 hour cooking, 1 hour 15 minutes total
INGREDIENTS:

For the turkey
1 (7 to 8 pound) fully cooked, spiral-sliced ham on the bone
1/2 cup orange marmalade
1/2 cup brown sugar
1/4 cup freshly squeezed orange juice (about 1 orange)
1/4 cup Dijon mustard
1 tablespoon orange zest
3 garlic cloves, minced
For garnish
Sliced oranges
Cloves
Fresh rosemary sprigs
PREPARATION INSTRUCTIONS:
Prepare to bake—Preheat oven to 350°F. Place ham on a rack in a shallow roasting pan.
Make the glaze—In a small saucepan, add marmalade, brown sugar, orange juice, Dijon mustard, orange zest, and garlic. Heat over medium low, whisking to combine, until glaze is runny enough to pour.
Prep the ham—Pour sauce over ham and loosely tent with aluminum foil.
Bake the ham—Bake ham, basting with glaze every 15 minutes or so, until ham is beautifully browned and heated through—about 1 hour.
Garnish and serve—Place a few sliced oranges in the roasting pan and top with a sprinkling of cloves. Add some sprigs of fresh rosemary and serve ham hot or at room temperature.
TIPS:
Take Cover—Prevent ham from drying out by tenting with aluminum foil during baking. Occasional basting also ups the moisture factor. Add a little water to deglaze pan, if needed.
Crisp the Crust—Set oven to broil for the last 3 to 5 minutes of cook time or use a blowtorch to crisp the exterior.
Featured Product
Chatham Ceramic Nonstick Roaster with Rack
Designed for effortless oven cooking, the meal possibilities are endless—flavor-packed meats, crispy veggies, and family-sized lasagnas are just the beginning. Plus, the stainless steel rack helps deliver incredible roasts.