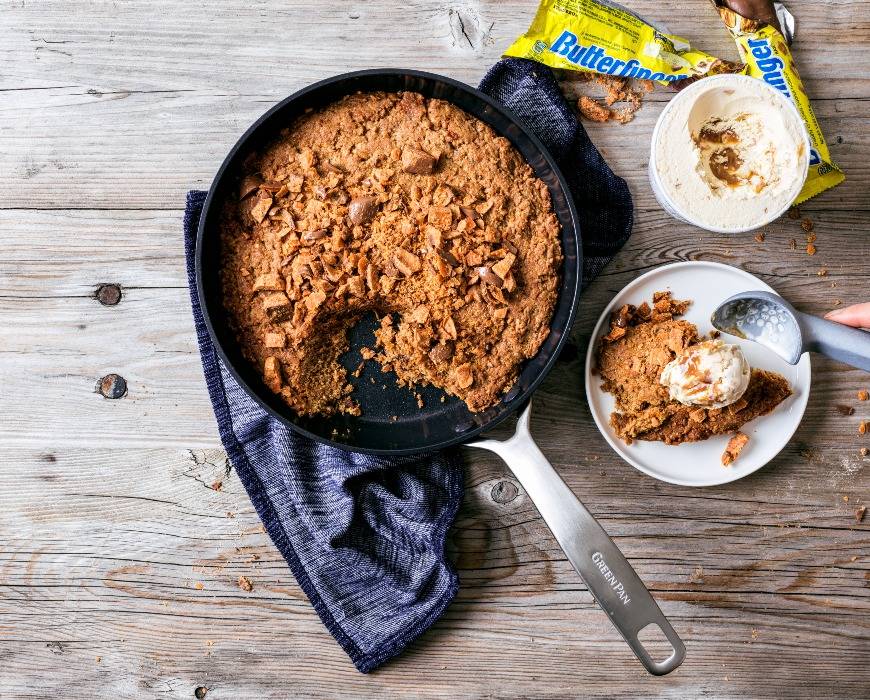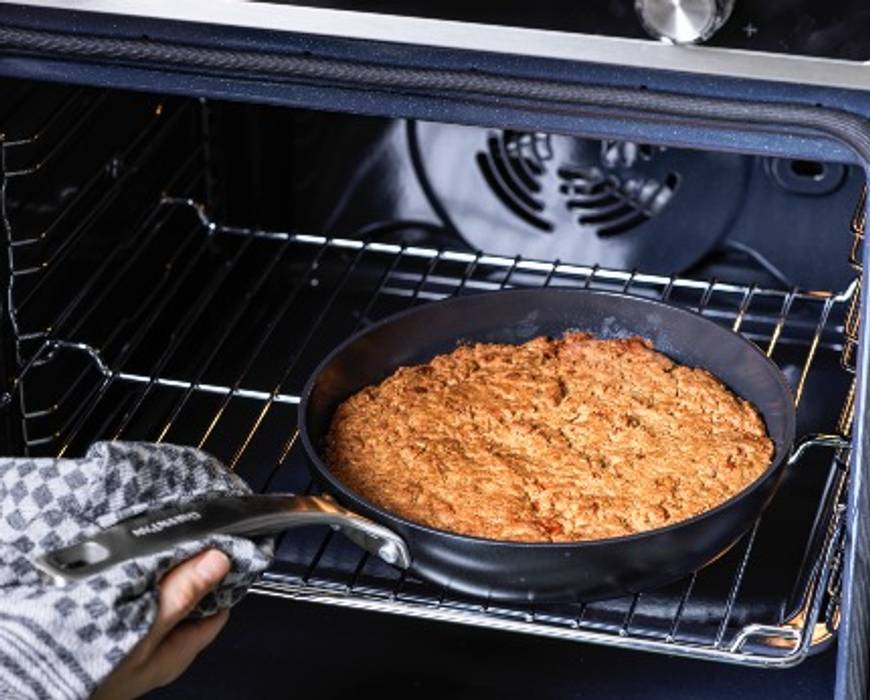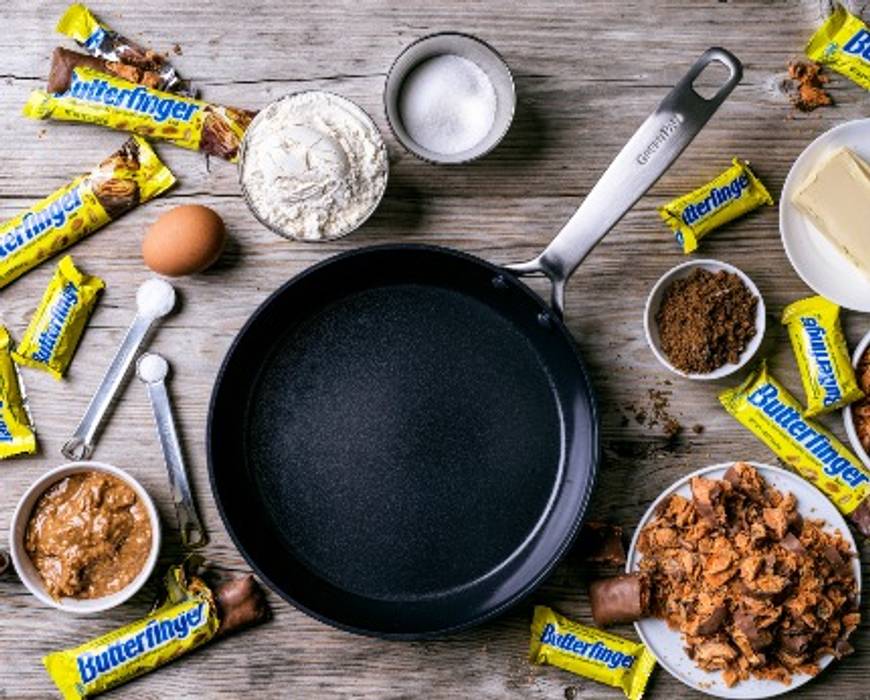 Peanut Butter Butterfinger® Cookie Skillet
Yields: 8 servings
Time: 10 minutes prep, 10 minutes cooking, 20 minutes total


INGREDIENTS:
1 1/4 Cups all-purpose flour spooned and leveled
3/4 Tsp. baking powder
1/2 Tsp. baking soda
1/4 Tsp. salt
1/4 Cup granulated sugar
1/4 Cup brown sugar
1/2 Cup butter softened
1/2 Cup creamy peanut butter
1 Large egg
1/2 Tsp. vanilla
3/4 Cup Butterfinger® bits for dough
3/4 Cup Butterfinger® bits for topping

PREPARATION INSTRUCTIONS:
Preheat oven to 375 degrees


Prepare 10" GreenPan with parchment paper circle, if desired


Whisk together the flour, baking powder, baking soda, and salt in a medium bowl


In bowl of stand mixer, or large bowl with hand mixer, beat together the butter and peanut butter until fluffy


Add egg to butter and peanut butter and beat until incorporated


Beat in sugars and vanilla until combined


With mixer running, add dry mixture to wet mixture in thirds until everything is fully incorporated


Stir 3/4 cup Butterfinger® bits into dough. *Please be sure the Butterfinger® product is finely chopped to make bits for baking


Drop dough by heaping tablespoon into GreenPan, making sure to distribute dough evenly


Press down on dough gently to flatten just slightly


Bake at 375 degrees for 8 -10 minutes or until golden brown


While still warm, top with remaining 3/4 cup Butterfinger® bits.