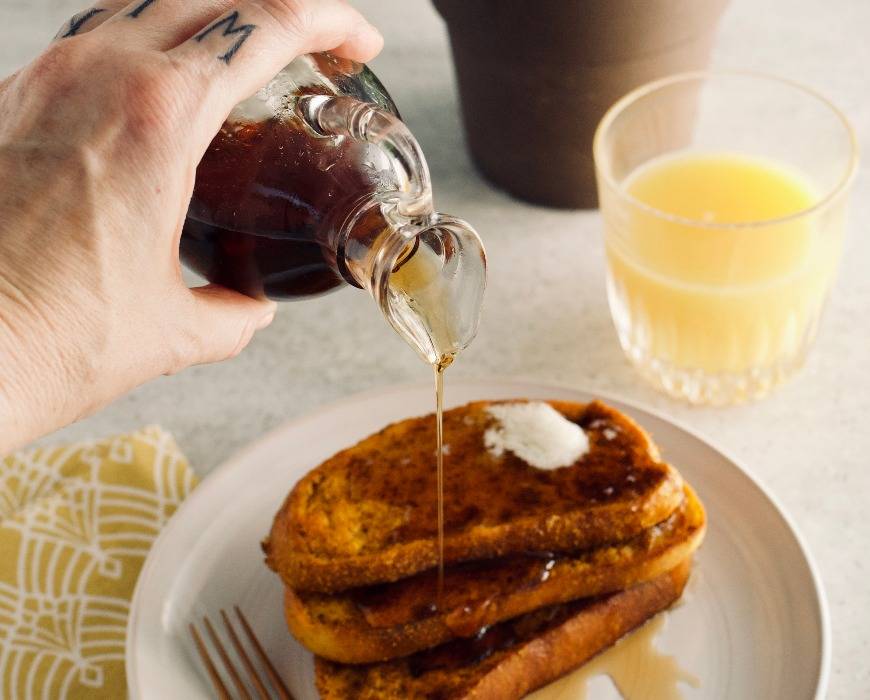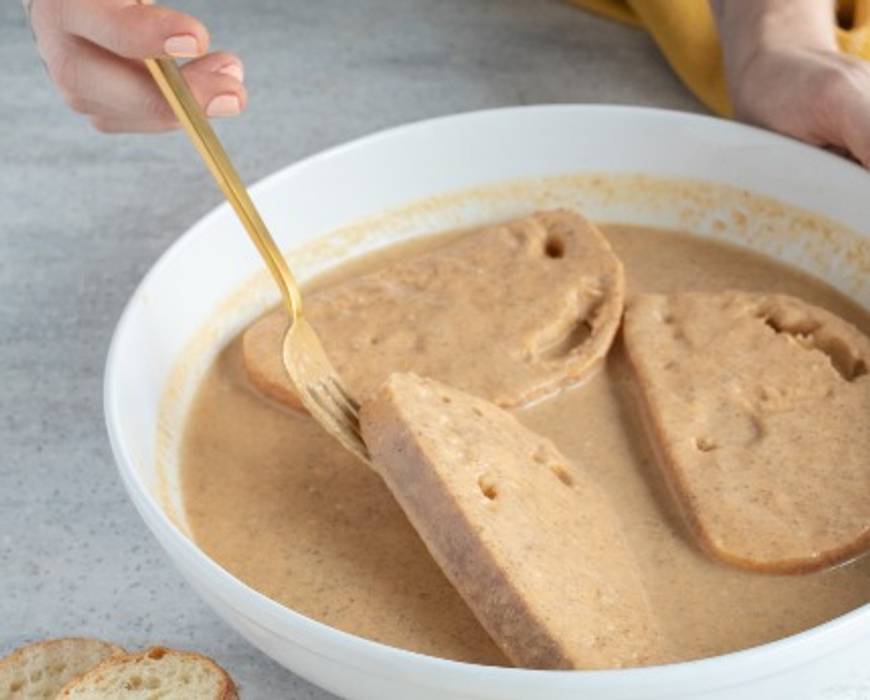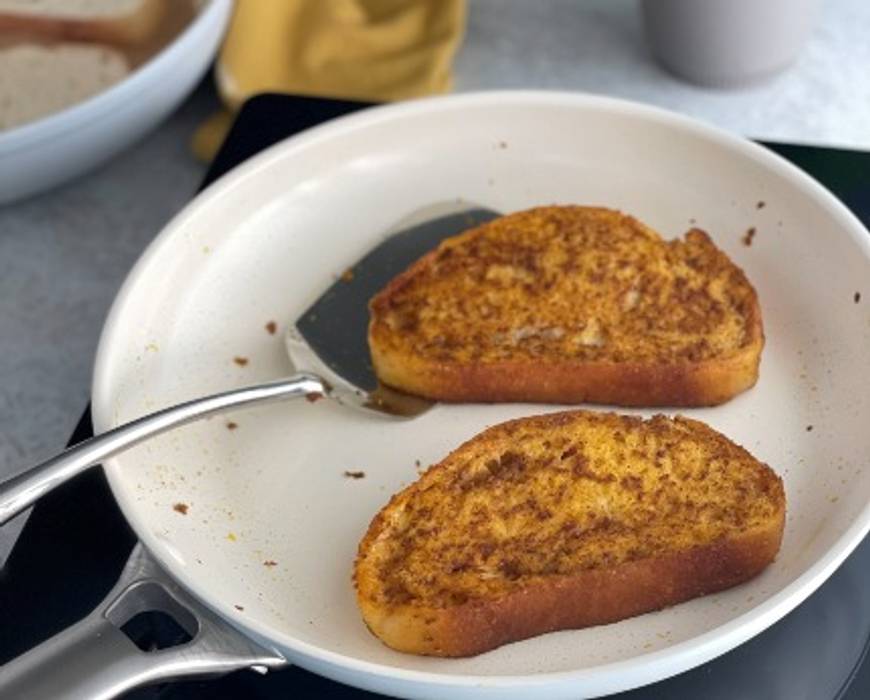 Yields: 4 servings
Time: 20 minutes prep, 5 minutes cooking, 25 minutes total 
INGREDIENTS:
2 Tablespoons ground chia seeds
1 Tablespoon maple syrup
2 cups almond milk (or any non-dairy milk)
3/4 cup canned pumpkin puree
1 1/2 teaspoons pumpkin pie spice
1 tsp vanilla extract
 About 10 slices of sturdy rustic bread (avoid sandwich bread as it will get too soggy)
1 stick Miyoko's European Style Cultured Vegan Butter
PREPARATION INSTRUCTIONS:
In a large shallow bowl, mix all ingredients (except the bread). Place in the fridge for 15 minutes.
Preheat pan to medium heat (~350 degrees F / 176 C) and melt some Miyoko's Vegan Butter in the pan
Dip each slice of bread in the batter for about 15 seconds on each side. If your bread is dry, leave it in a little longer.
Place in pan and cook until golden brown on the underside. Carefully flip and cook until the other side is golden brown as well – 3-4 minutes.
Top with a slab of butter, a drizzle of maple syrup, and sprinkle of cinnamon
Featured Product
Padova Light Blue Ceramic Nonstick 10" Frypan
Finished in an eye candy shade of blue, this frypan from our is more than its looks: duoforged hard anodized aluminum construction makes it extra tough and scratch-resistant while also promoting even heat distribution.