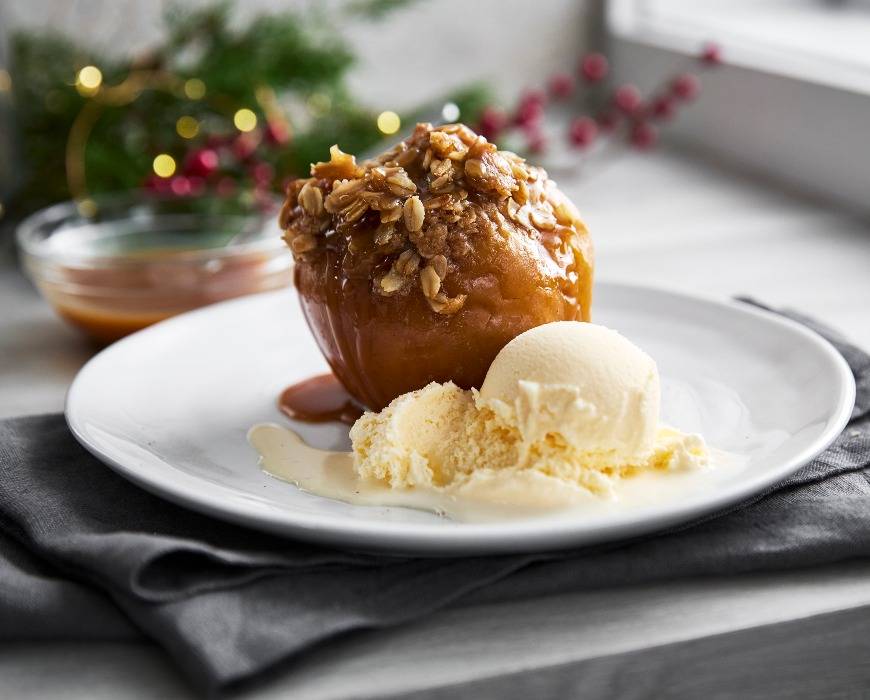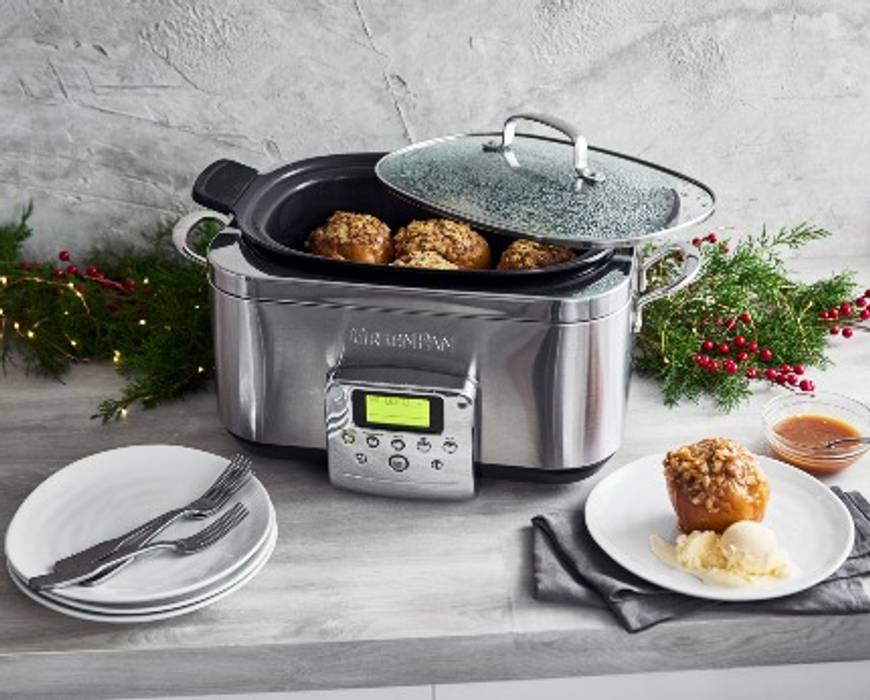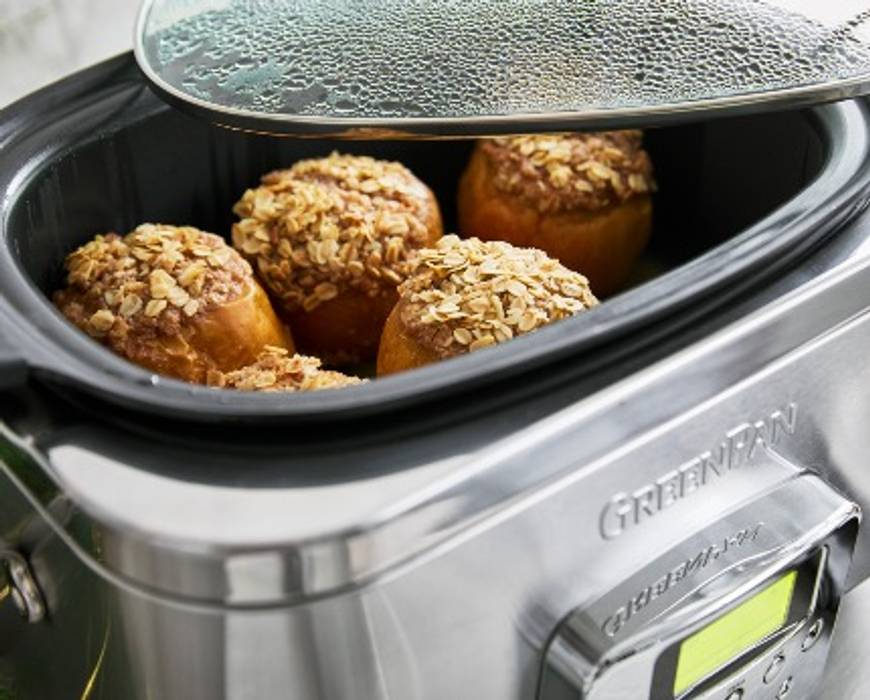 Yields: 5 medium-large apples
Time: 15 minutes prep, 4 hours cooking, 4 hours 15 minutes total
INGREDIENTS:
For the apples
5 tablespoons butter, melted and slightly cooled
1/2 cup rolled oats
1/2 cup all-purpose flour
1/3 cup brown sugar
1/4 cup granulated sugar
1 teaspoon cinnamon
1/4 teaspoon salt
1/2 cup water
For serving
Vanilla ice cream
Caramel sauce, warmed
PREPARATION INSTRUCTIONS:
Mix the filling—Add butter, oats, flour, brown sugar, cinnamon, and salt to a medium bowl mix well to combine everything evenly.


Prep the apples—Core apples and slice off about 1/4 off the top of each one.


Stuff the apples—Place apples on a flat surface and press filling into the centers. Don't be gentle—try and pack in as much filling as possible. Cover tops of apples with leftover filling.


Cook the apples—Pour water into slow cooker and add apples, filling side up. Arrange them so they don't fall over and lose their filling—the horror! Set slow cooker to low and cook for 4 hours (or longer if you prefer apples more tender).


Finish and serve—Carefully remove apples from slow cooker and place on individual plates. Add a scoop of vanilla ice cream and drizzle with your favorite caramel sauce.
 
TIPS:
Pick Your Favorite Apples
We like honeycrisp for slow cooking (and snacking!), but you can't go wrong with any variety that will stand up to heat without turning into a pile of mush. Think Braeburn, Granny Smith, Jonagold, Rome, or Pink Lady.
Spice it Up
Swap out cinnamon for a baker's spice blend and add depth with flavors like ginger, cardamom, nutmeg, allspice, cloves, etc.
Featured Product
Elite 6-Quart Slow Cooker | Premiere Stainless Steel
With our advanced slow cooker, you can sear meat and veggies in the pot, then go low and slow to finish the job. Take your time while cooking, then clean up quickly with Thermolon™ Volt, a healthy, PFAS-free ceramic nonstick...