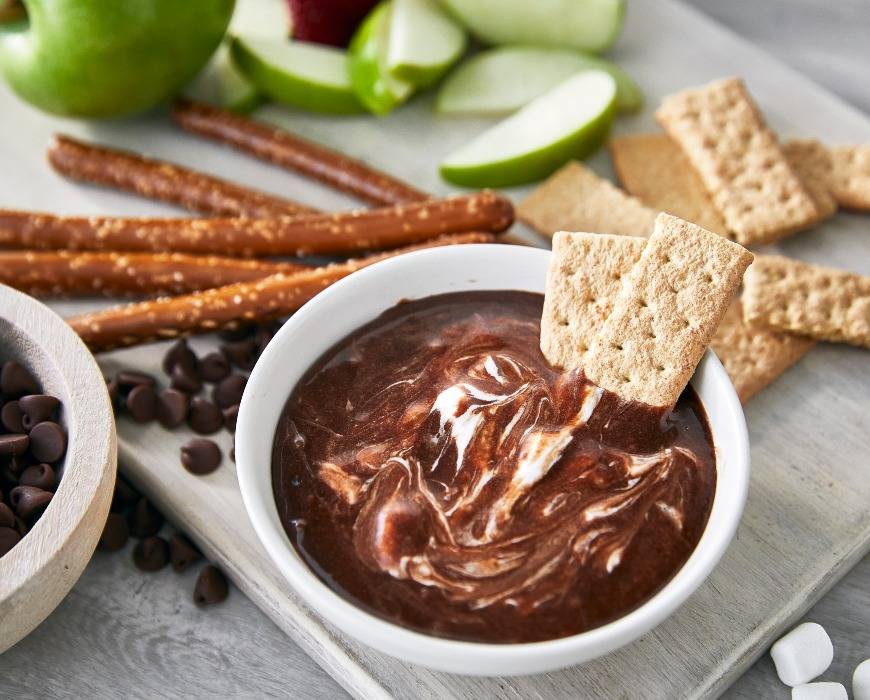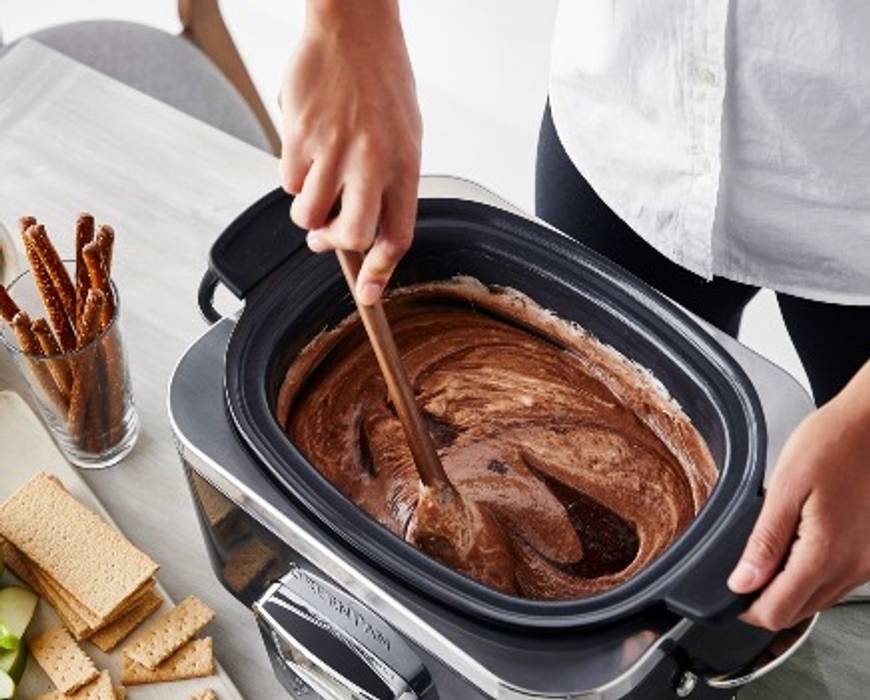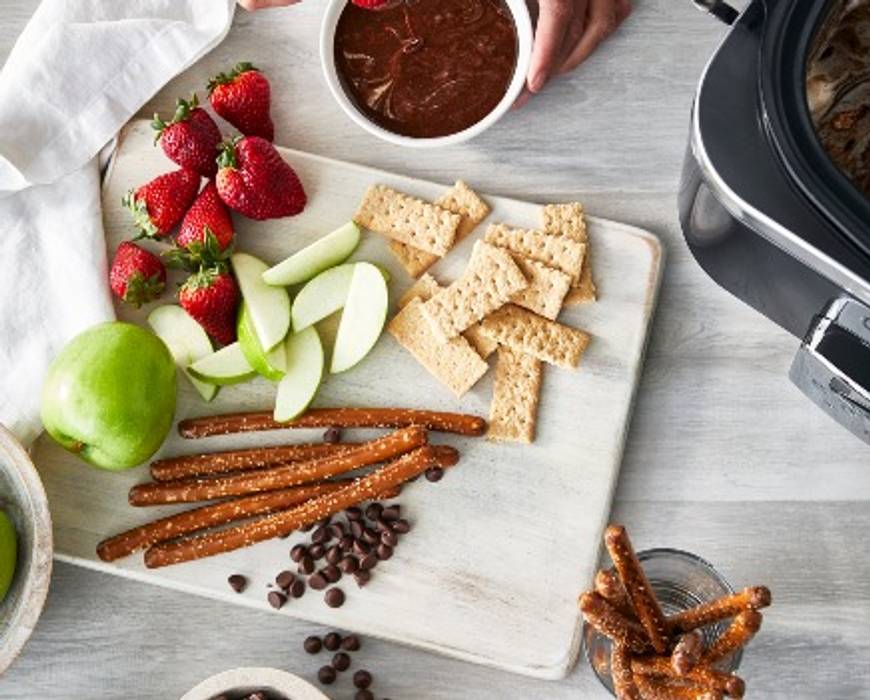 Yields: 12 servings
Time: 10 minutes prep, 2 hours cooking

INGREDIENTS:
16 ounces milk or semisweet chocolate chips
12 ounces mini marshmallows, plus 6 ounces more for topping if desired 
2/3 cup heavy whipping cream
1 1/2 teaspoons vanilla
1 teaspoon cinnamon 
1/4 teaspoon cayenne (optional) 
1/4 teaspoon kosher salt 
Graham crackers, apple slices, strawberries, pretzel sticks, for dipping
PREPARATION INSTRUCTIONS:
Select the Low Temperature Slow Cook Mode on the Slow Cooker and set the timer for 2 hours.  


Add the chocolate chips and mini marshmallows to the slow cooker. In a small whisk together the heavy cream, vanilla, cinnamon, cayenne (if using) and salt until very evenly combined. Pour the heavy cream mixture evenly over the top of the chocolate chips and marshmallows.  


Cover and cook for 1 hour or until the chocolate and marshmallows begin to melt.  Stir until everything is evenly mixed (or if desired leave small swirls of marshmallow). If using extra marshmallows, scatter them evenly over the top. Cover and cook another hour.  Serve the finished dip warm, with the graham crackers, apple slices, strawberries, pretzel sticks or any dippers of your choice.  
TIPS:
Bar chocolate will work great in this recipe as well, just make sure you chop it quite fine so it will melt easily and gently!  
For a thinner consistency, try replacing the first 12 ounces of mini marshmallows with jarred marshmallow crème instead!    
Featured Product
Elite 6-Quart Slow Cooker | Black
With our advanced slow cooker, you can sear meat and veggies in the pot, then go low and slow to finish the job. Take your time while cooking, then clean up quickly with Thermolon™ Volt, a healthy, PFAS-free ceramic nonstick...