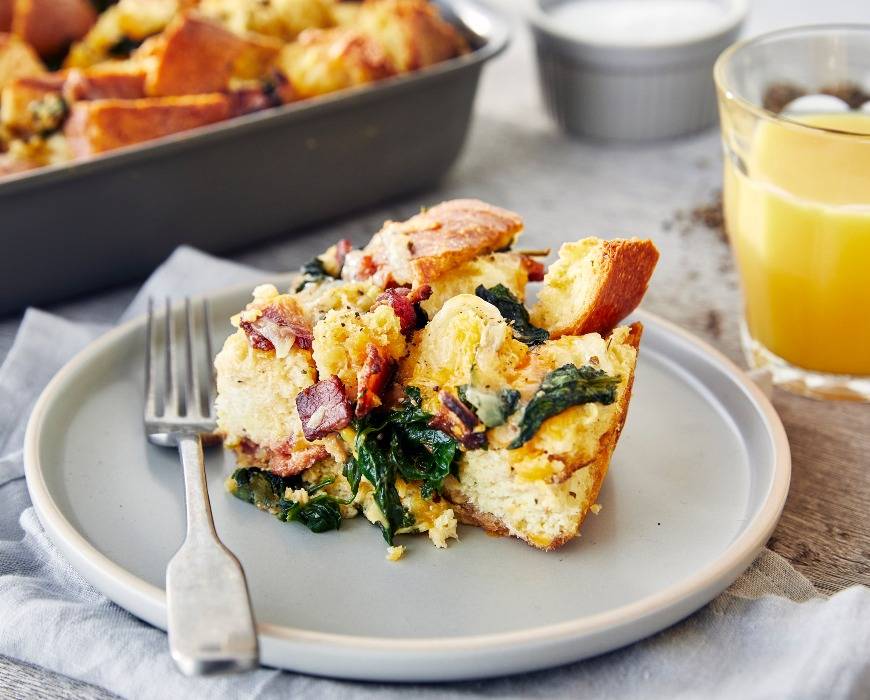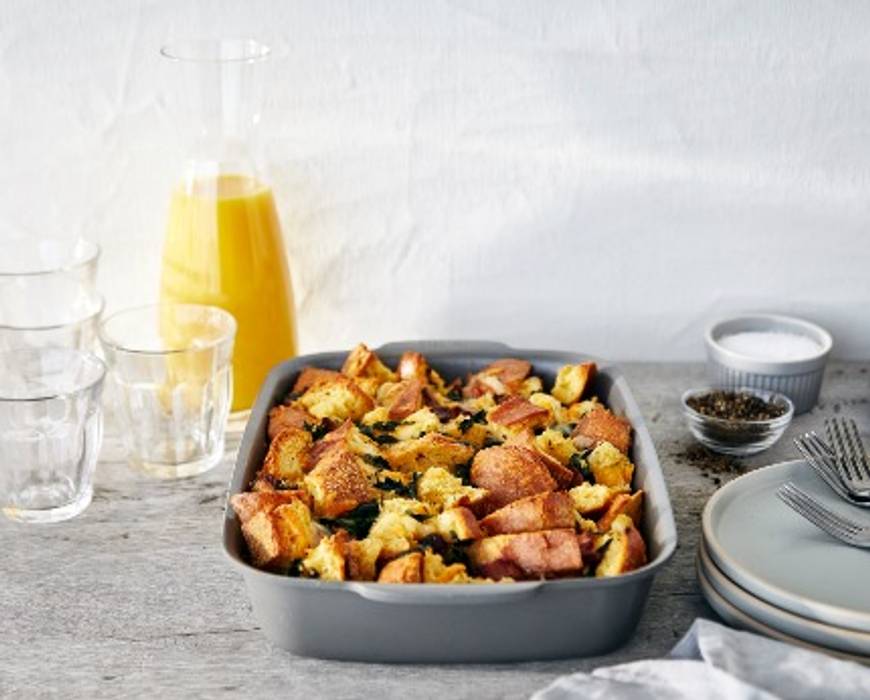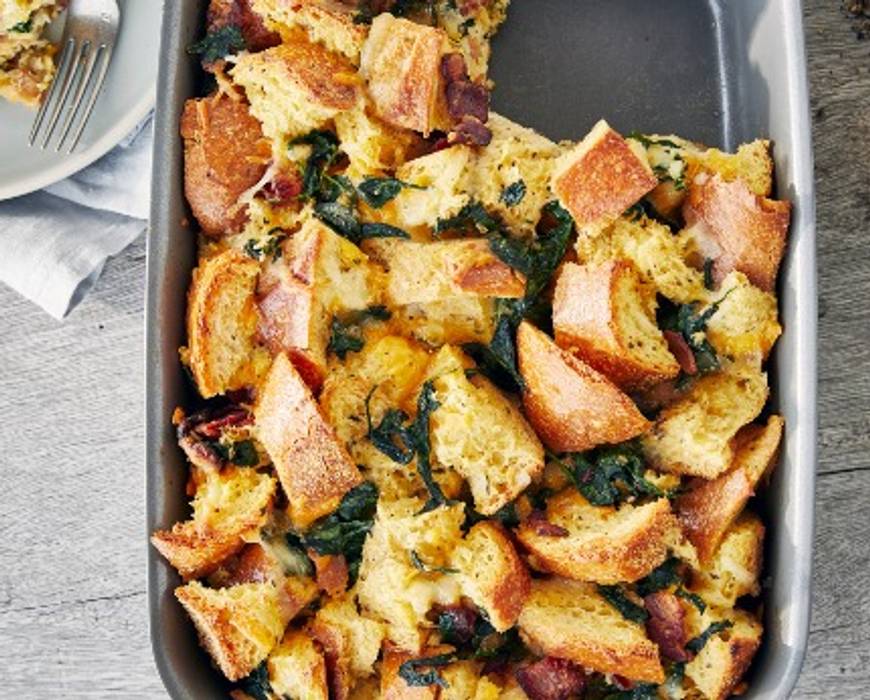 Spinach, Cheese, and Bacon Strata
Yields: 6 to 8 servings
Time: 15 minutes prep, 4 hours chilling, 45 minutes baking, 5 hours total
INGREDIENTS:
6 large eggs
1 1/2 cups milk
1 cup shredded cheddar cheese
1/2 cup shredded Swiss cheese
1 teaspoon herbes de Provence or Italian seasoning
1/2 teaspoon garlic powder
1/4 teaspoon salt
10 ounces frozen chopped spinach, thawed
4 slices bacon, cooked and diced
6 to 8 slices day-old ciabatta bread, cut into cubes (about 4 cups)
PREPARATION INSTRUCTIONS:
Mix the custard—Add eggs and milk to a large bowl and whisk till well combined. Add in cheeses, herbs, garlic powder, and salt and continue whisking till everything's combined evenly.
Assemble the strata—Add spinach, bacon, and bread cubes to egg mixture and stir till bread is moistened and ingredients are evenly combined. Use a spatula and a gentle touch here—you want the bread to soak up custard without breaking apart. Transfer mix to a nonstick, 9- x 13-inch baking dish. Cover and chill in refrigerator for at least 4 hours or up to 24.
Bake the strata—Take strata out of the fridge and preheat oven to 350°F. Bake on the center rack until strata is beautifully browned on the edges and set in the middle.
Serve and enjoy—Slice into squares and serve warm.

TIPS:
Give it a Rest—The chilling step gives bread time to fully absorb all the custard for the most moist, tender strata.
Get Creative—Feel free to mix and match ingredients and come up with your own signature strata or simply use up the stuff in your fridge that might otherwise go bad.
Featured Collection
Cookware Sets
Get ready to make everything healthy—these sets have all the tools you need to make something for everyone. Each one is a little different. They fit different cooking styles, solve different kitchen problems, and optimize your meals in different ways. Discover...