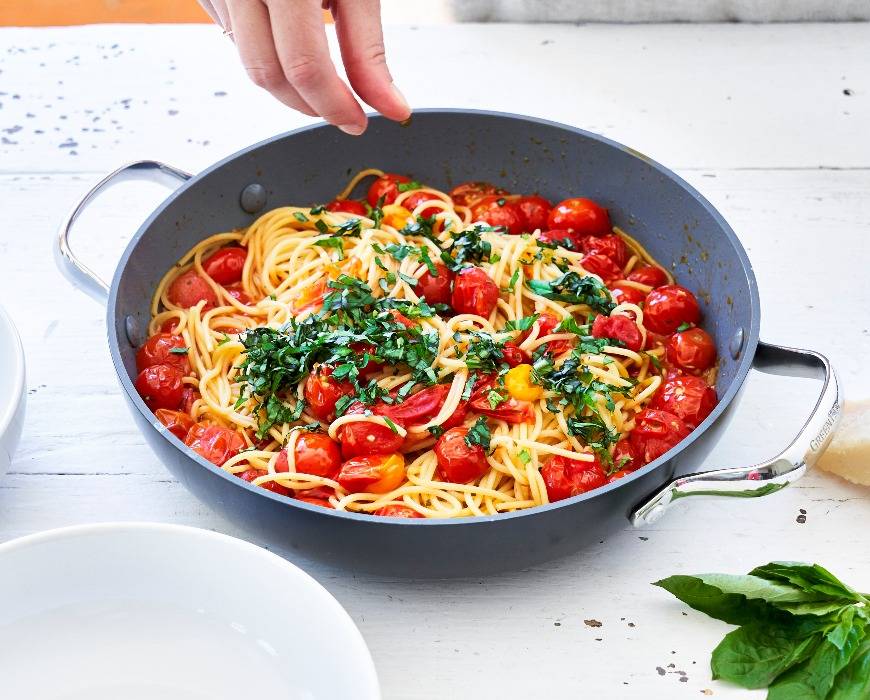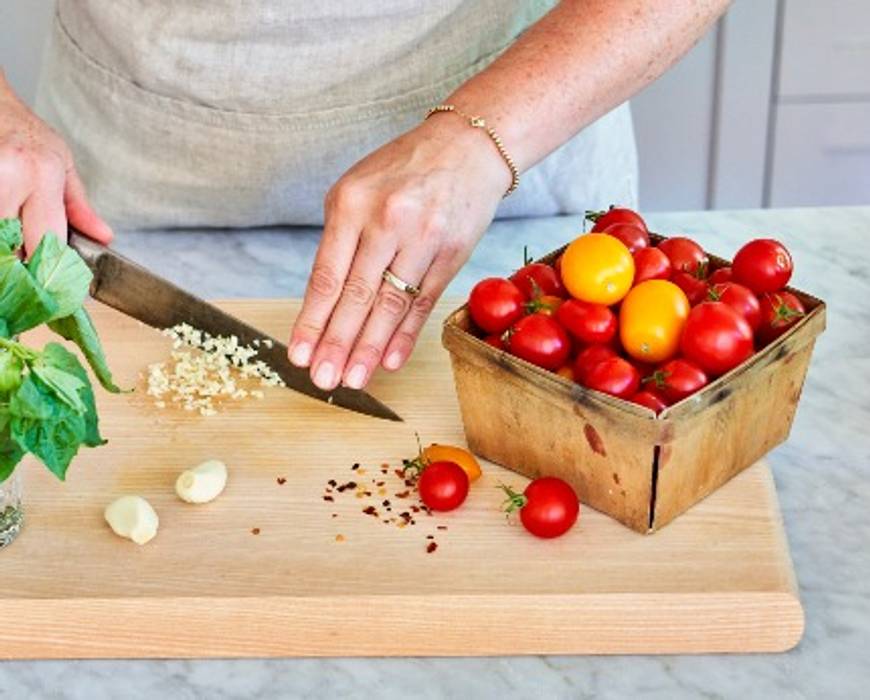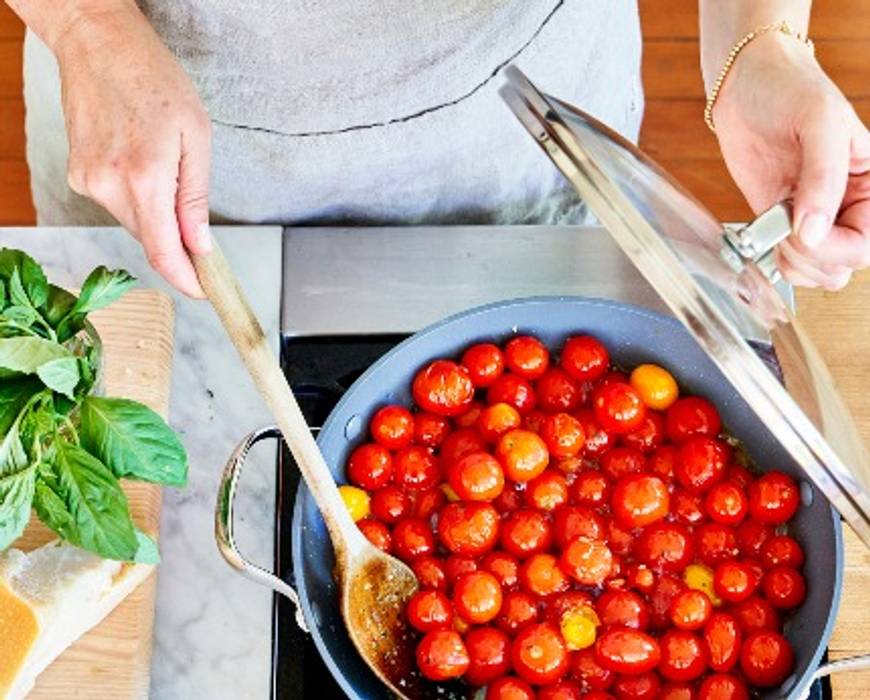 Yields: 4 servings
Time: 5 minutes prep, 15 minutes cooking, 20 minutes total
INGREDIENTS:
1 pound spaghetti or angel hair pasta
Salt
1/2 cup olive oil
3 garlic cloves, minced
3 pints cherry tomatoes
1/4 teaspoon red pepper flakes
1 teaspoon lemon zest
1 tablespoon chopped fresh oregano (or 1 teaspoon dried)
1/2 cup chopped fresh basil
Grated Parmesan cheese, for serving
Freshly ground black pepper, for serving
PREPARATION INSTRUCTIONS:
Cook the pasta—Bring a large pot of well-salted water to a boil and cook pasta to al dente according to manufacturer's directions. Drain and set aside, reserving 1 cup of pasta water.
Meanwhile, start the sauce—Heat olive oil a large skillet or sauté pan over medium-high heat. When oil begins to shimmer, add garlic and sauté for 1 to 2 minutes. Add in tomatoes, red pepper flakes, lemon zest, and oregano. Cook, stirring occasionally, until tomatoes begin to blister, soften, and release juices—about 6 to 8 minutes.
Finish the pasta—Add pasta to skillet and toss to coat, adding reserved pasta water 1/4 cup at a time, if needed to evenly coat pasta. Remove from heat and toss with fresh basil. Transfer to individual pasta bowls and serve with grated Parmesan and freshly ground black pepper to taste.
TIPS:
Pick Your Favorite Tomatoes - We love the convenience of cherry tomatoes (no chopping!), but heirloom tomatoes or homegrown varieties take this pasta to incredible depths of flavor.
Featured Product
Valencia Pro Ceramic Nonstick 11" Everyday Pan with Lid
Crafted from hard anodized aluminum for maximum strength and scratch resistance, this 11" everyday pan is your go-to for one-pan meals, searing steaks, or sautéing veggies. The two side handles make stovetop-to-oven transfers effortless.