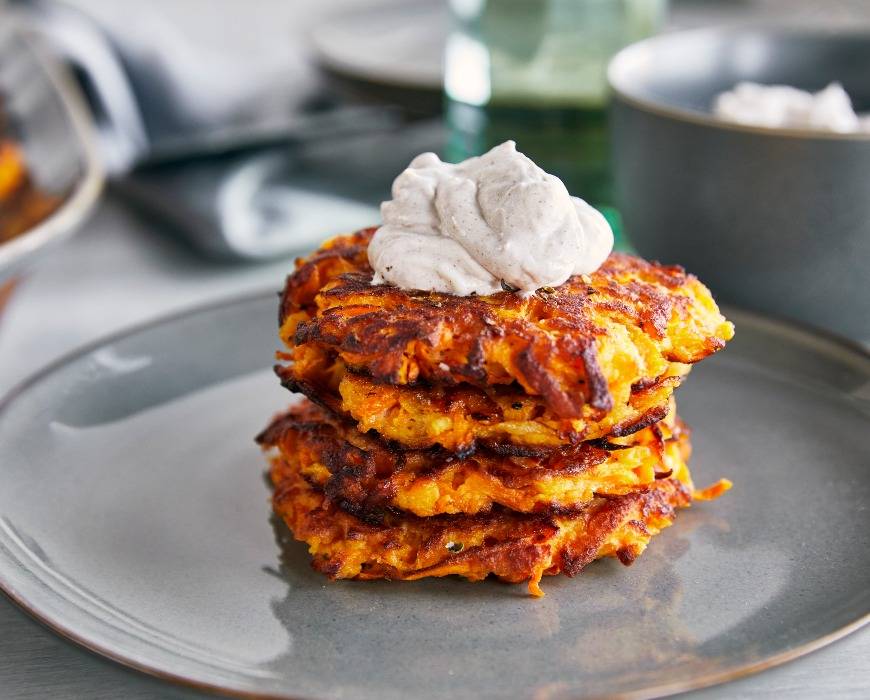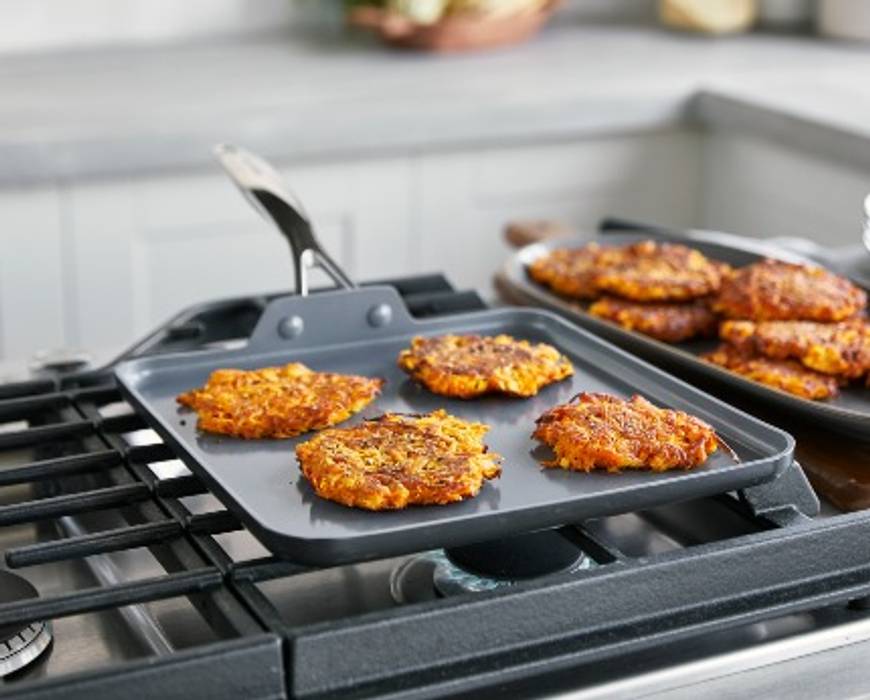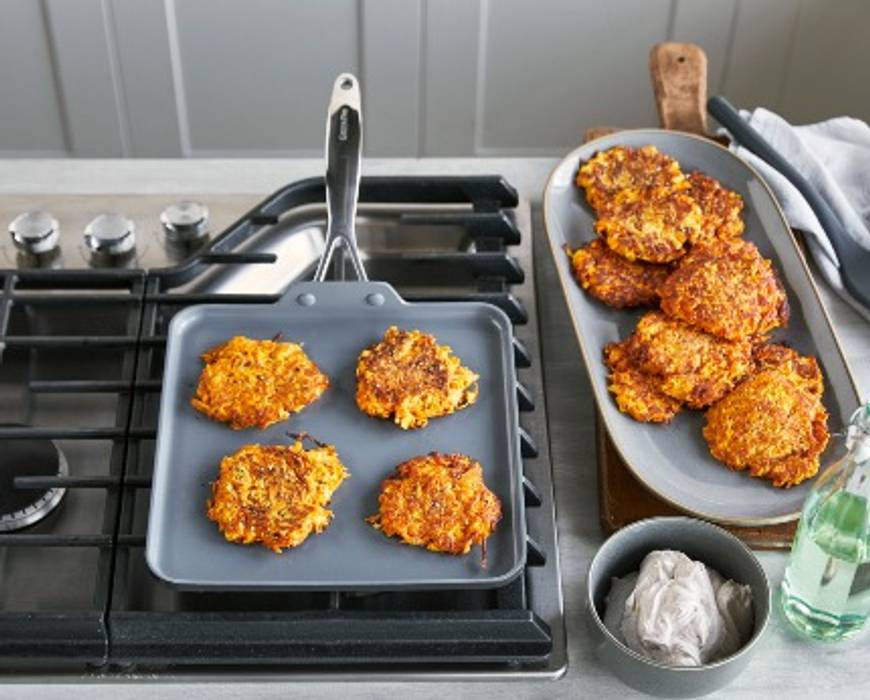 Sweet Potato Pancakes with Cinnamon Cream Glaze
Yields: ~12 pancakes
Time: 20 minutes prep, 10 minutes cooking, 30 minutes total
INGREDIENTS:
For the glaze
8 ounces cream cheese, softened
1/4 cup brown sugar
1/2 teaspoon ground cinnamon
1/2 cup sour cream
For the pancakes
6 large eggs, at room temperature
3/4 cup all-purpose flour
1/2 teaspoon ground cinnamon
1/2 teaspoon ground nutmeg
1/2 teaspoon salt
1/4 teaspoon pepper
3 large sweet potatoes, peeled and shredded (about 6 cups)
3 large apples, peeled and shredded (about 3 cups)
Canola oil for brushing griddle
PREPARATION INSTRUCTIONS:
Make the glaze—Add cream cheese to a small bowl with brown sugar and cinnamon. Beat until well blended. Add sour cream and continue beating till smooth and creamy. Set aside.
Mix the pancakes—Whisk together the eggs, flour, cinnamon, nutmeg, salt, and pepper in a large bowl. Add in sweet potatoes and apples, then toss till everything's evenly coated.
Prepare to cook—Heat nonstick griddle and brush lightly with canola oil. Working in batches, if needed, drop pancake mixture by 1/3 cupfuls onto griddle and press slightly to flatten. Cook until beautifully browned, about 2 to 3 minutes per side. Transfer to paper towels to drain, if needed.
Finish and serve—Top pancakes with dollops of cinnamon cream cheese glaze and serve warm.
TIPS:
Spice it up! Feel free to sub in pumpkin pie spice for the ground cinnamon and nutmeg. Or add in other spices like ginger, clove, or star anise, if that's how you roll.
Apple picking—Firm apples with a nice blend of sweetness and tartness work best for our pancakes. Think honey crisp, pink lady, or Braeburn.