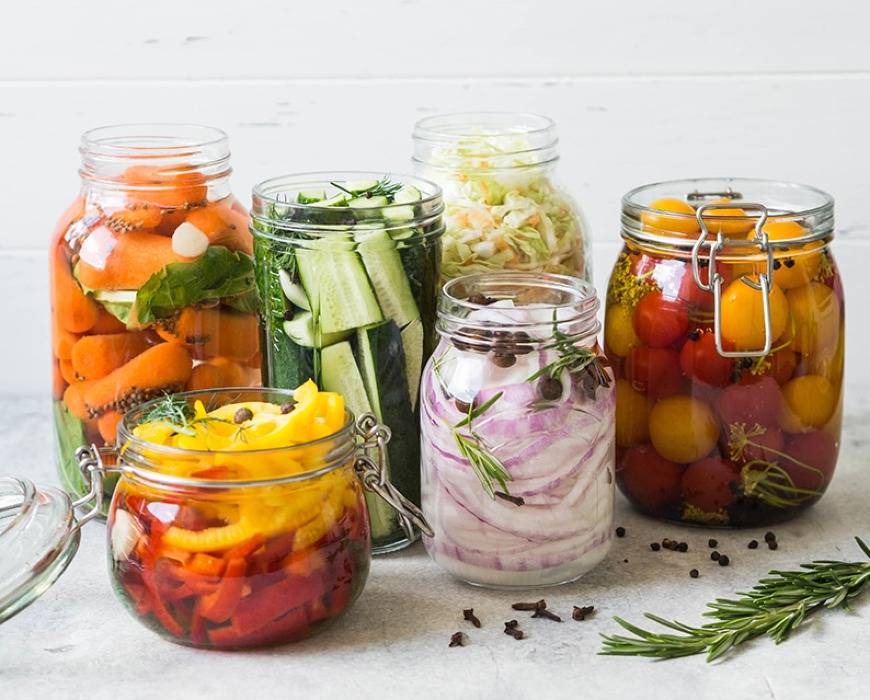 The Life-Changing Magic of Fermented Foods
Kimchi to kombucha, yogurt to miso—fermented foods have been enjoyed for thousands of years across all cultures. Originally created as a way to preserve food, they're now known to offer plenty of potential health benefits.

Gut Check
Rich in probiotics AKA good bacteria, fermented foods help improve digestion by breaking down carbohydrates and balancing out the bad bacteria that cause bloating, constipation, and other issues.
Immunity Boost
Our body's immune system is mostly located in our digestive tract. Think of probiotics as soldiers in the battle against disease-causing bacteria. Enlist as many as you can!
Nutritional Supplement
Certain nutrients can be difficult for your body to absorb, but fermented foods break down the barriers. Good bacteria enable you to synthesize essentials including B vitamins, iron, zinc, and calcium.
Change Your Mind
Fermented foods may support mental health by creating a balanced digestive ecosystem that reduces inflammation. Hangry? Reach for sauerkraut instead of a Snickers bar.
Did You Know?
Beer, wine, chocolate and sourdough bread are all created by fermentation. While we can't recommend enjoying these in abundance, they'll make you rethink your aversion to ingesting microbes.