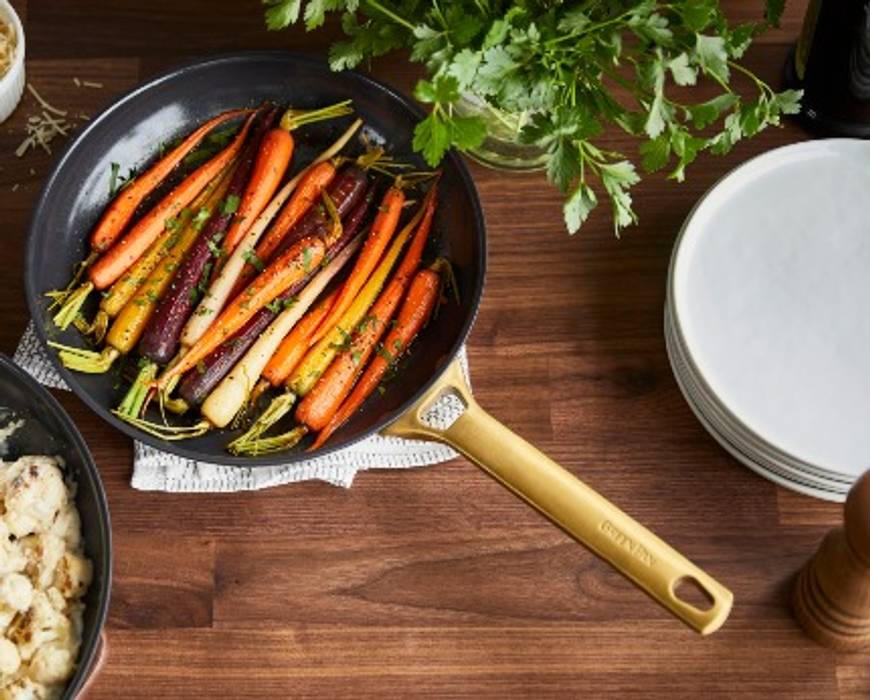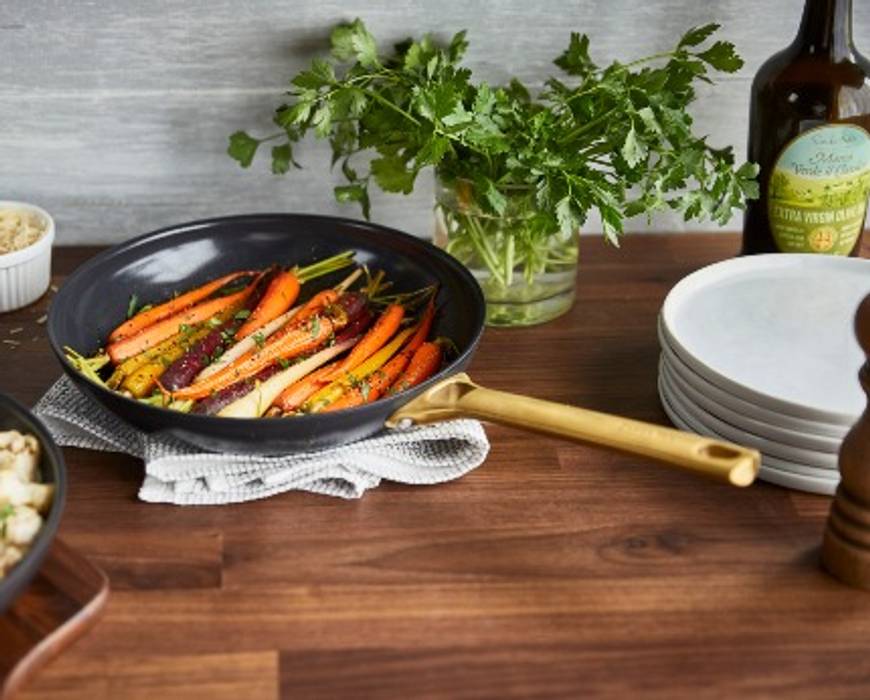 Tri-Color Honey-Glazed Carrots
Yields: 6 servings
Time: 5 minutes prep, 15 minutes cooking, 20 minutes total
INGREDIENTS:
12 small tri-color carrots, peeled with greens removed 
3 tablespoons butter
2 to 3 teaspoons honey
2/3 cup water
Salt and freshly ground black pepper to taste
Chopped parsley, for garnish
PREPARATION INSTRUCTIONS:
Cook the carrots—Melt butter in a large saucepan over medium-high heat, add carrots, and shake pan to coat them evenly. Cook, flipping as needed until all sides start to brown, about 7 to 8 minutes.
Glaze the carrots—Add honey and water and cook, shaking the pan occasionally, until water evaporates and carrots are caramelized, about 5 minutes. Sprinkle with chopped parsley and serve warm. 
TIPS:
Spice It Up—Add a touch of cinnamon or nutmeg to warm up glazed carrots or bring the heat with a dash of cayenne pepper.
Featured Product
Reserve Ceramic Nonstick 10" and 12" Frypan Set | Black with Gold-Tone Handles
These sleek black pans are more than good looks: these pans are crafted from hard anodized aluminum for incredible strength and durability. The two versatile sizes are perfect for flavor-packed braises, crispy veggies, and so much more.