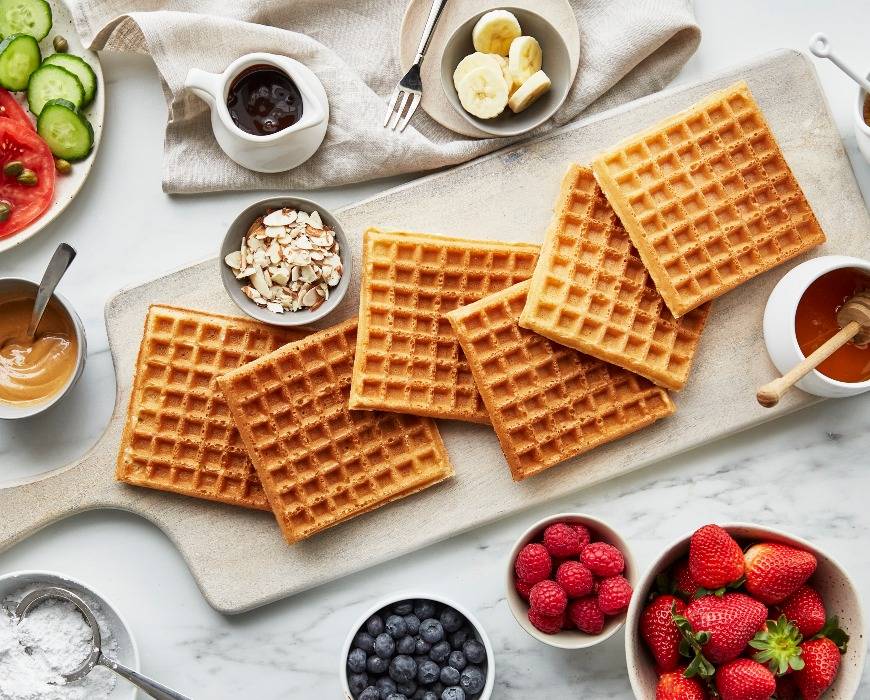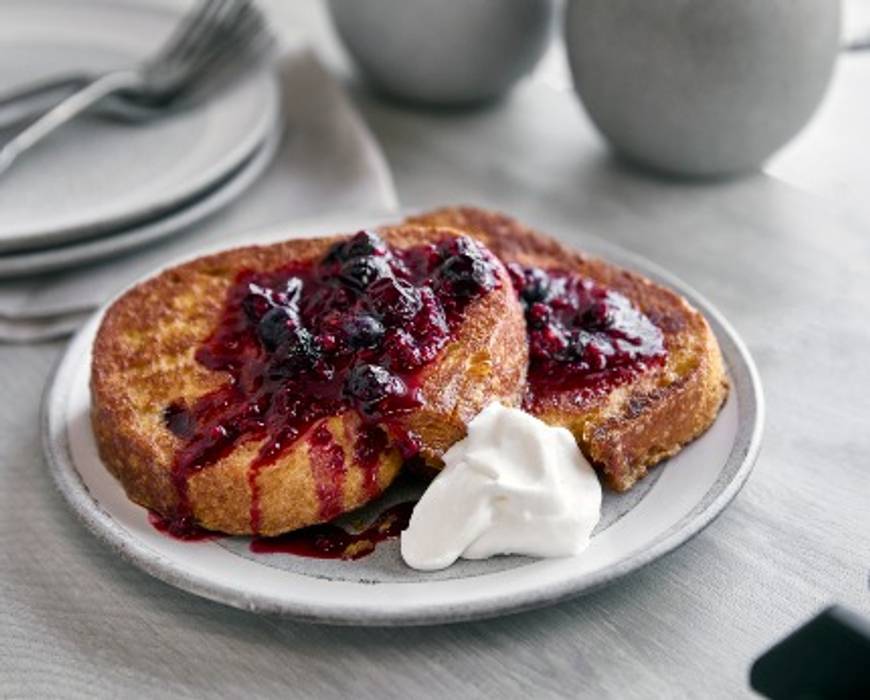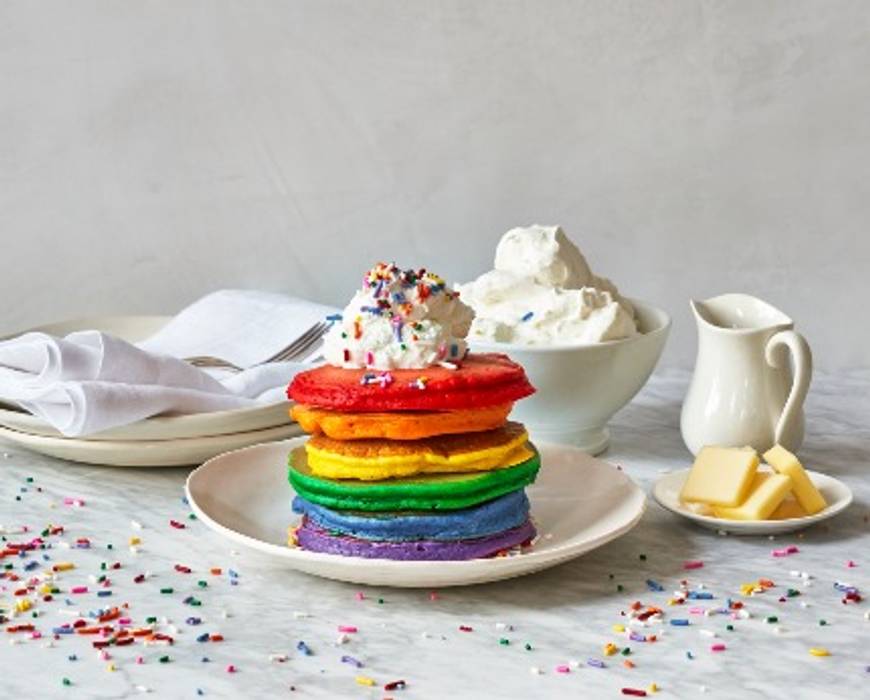 15 Fresh Ideas for Topping Waffles, Pancakes, or French Toast
Move over maple syrup, we've got 15 fun and scrumptious ideas for topping your crispy, fluffy, or custardy breakfast favorites. From sweet to savory, we've got you covered.
Cinnamon Roll – Cream cheese frosting or vanilla glaze with a sprinkle of cinnamon. Raisins or nuts optional.


S'mores—Marshmallow fluff, hot fudge, and graham cracker crumbs.


Velvet Elvis—Fluffernutter (peanut butter mixed with marshmallow cream), sliced bananas, and crumbled bacon.


Turtle—Warm caramel sauce, chocolate chips, and toasted pecan pieces.


Blueberry Cheesecake—Cream cheese frosting, warm blueberry compote, graham cracker crumbs, and a sprinkle of lemon zest.


Taste of the Tropics—Crushed pineapple, coconut flakes, macadamia nuts, and whipped cream.


PB&J—Melted peanut butter, warm jelly or fruit syrup, and chopped peanuts.
Bananas Foster—Rum-spiked (or flavored) caramel sauce, sliced bananas, toasted pecans, and a scoop of vanilla ice cream.


Strawberry Shortcake—Macerated strawberries, whipped cream, and fresh mint sprigs for garnish.


Funky Monkey—A generous smear of Nutella topped with sliced bananas (or strawberries), and a side of whipped cream.


Pumpkin Pie—Warm pumpkin purée mixed with pumpkin pie spice, drizzled with maple syrup, and topped with graham cracker crumbs.


Eggs Benedict—Ham or Canadian bacon, poached egg, and hollandaise sauce.


Monte Cristo—Ham, turkey, and Swiss cheese sandwiched in waffle, topped with a sprinkling of powdered sugar, and served with a side of strawberry or raspberry jam.


Mediterranean—Whipped goat cheese, sliced figs or fig spread, and a drizzle of honey.


Deli Delight—Whipped cream cheese, smoked salmon slices, and a sprinkle of chopped fresh dill.