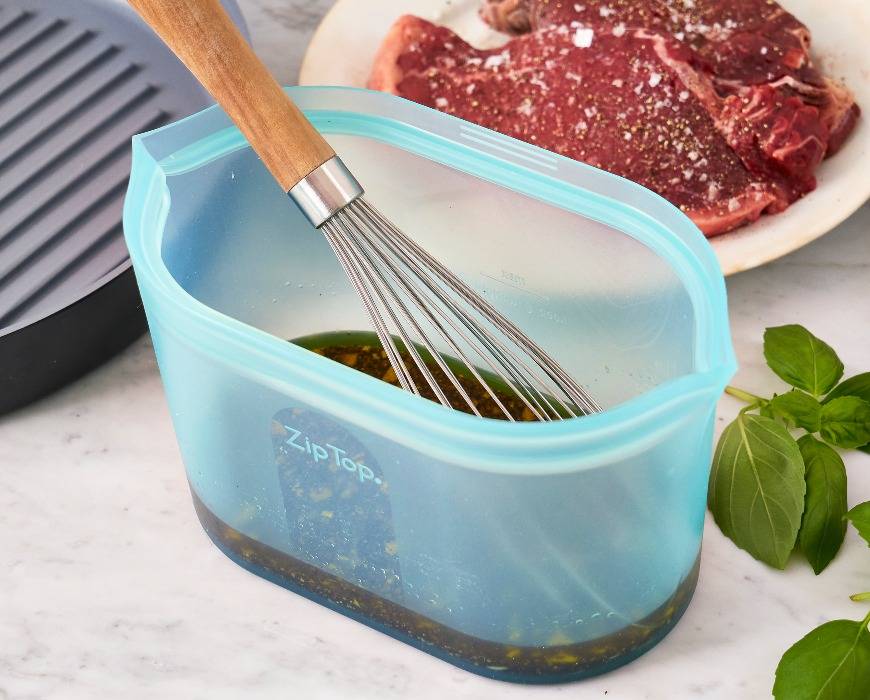 6 Easy Eco-Friendly Swaps
But somehow by mid May, we're back to wiping up spills with lots of paper towels and letting the water run while doing our 20-second hand scrub. Trying to live more sustainably can be overwhelming. Especially if you try to overhaul everything in your life at once. So this year, we'll pick a habit or two we can stick to and gradually add on from there.
We've put together 6 ideas for everyday eco-friendly swaps that don't require a lot of effort but can really make a difference. Pick a few that make sense for your life and help keep our planet healthy for future generations.
Suck it Up
Ditch plastic straws for reusable ones made of glass, stainless steel, or silicone. You'll find sets that come with brushes for easy cleaning. Or here's a radical idea—slow down and sip your drink without a straw.
That's a Wrap
Trade aluminum foil or plastic cling film for beeswax wrap—great for everything from cheese to sandwiches. Or opt for reusable bowl covers in fun colors and styles to dress up the fridge.
The Brush Off
Plastic toothbrushes are nigh-impossible to recycle and don't break down in landfills. Try polishing your pearly whites with a sustainable, bio-degradable bamboo brush instead. Color-coded options make it easy to keep track of whose brush is whose.
Pack Your Bags
Bring reusable totes to the grocery store and skip the single-use plastic bags. Inexpensive options abound in all kind of styles—whether you're into cute prints, sassy sayings, or adorable animals. Curate a collection that makes grocery shopping more fun.
Silicone Valley
Trade single-use zip-top plastic bags for their reusable silicone cousins. Or simply reuse the zip-top bags you've got. One exception: when using plastic bags to marinate meat, toss with abandon—bacteria can be a nasty beast!
BYOB
Reduce the amount of plastic waste in landfills (and worse—the ocean) with this one weird trick: opt for a reusable water bottle. Your grandchildren and future generations of marine life will thank you.