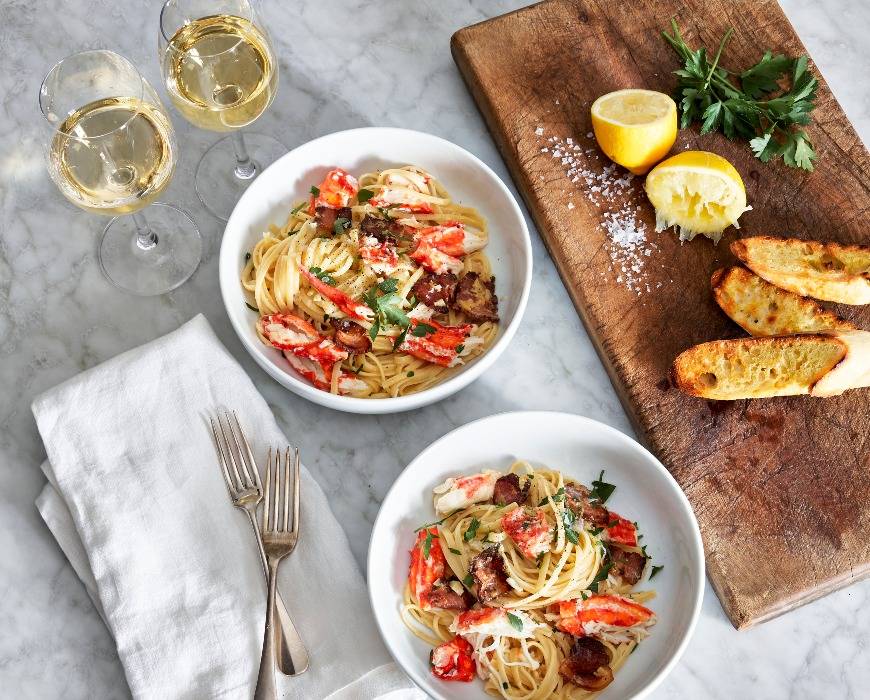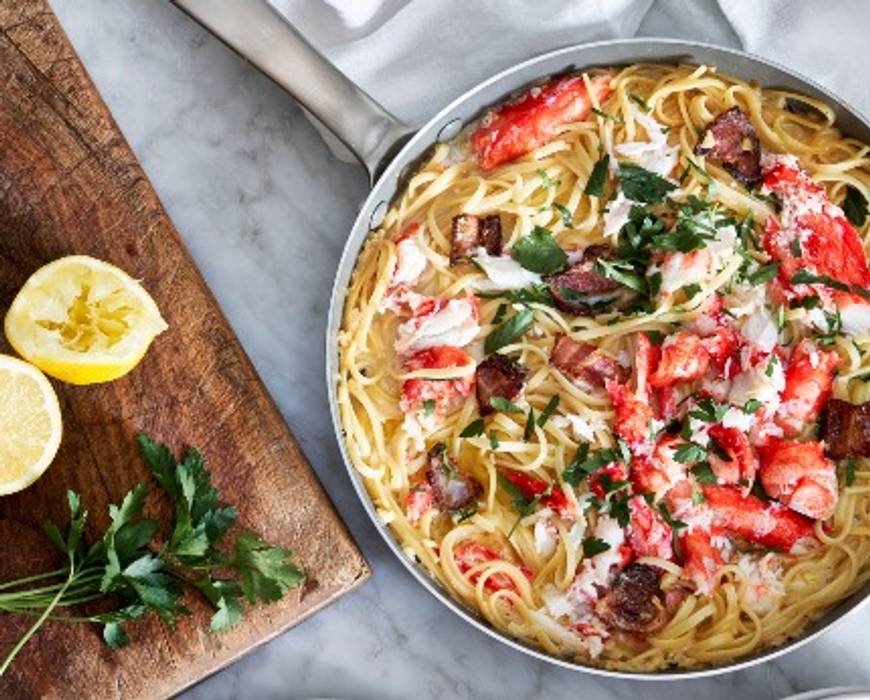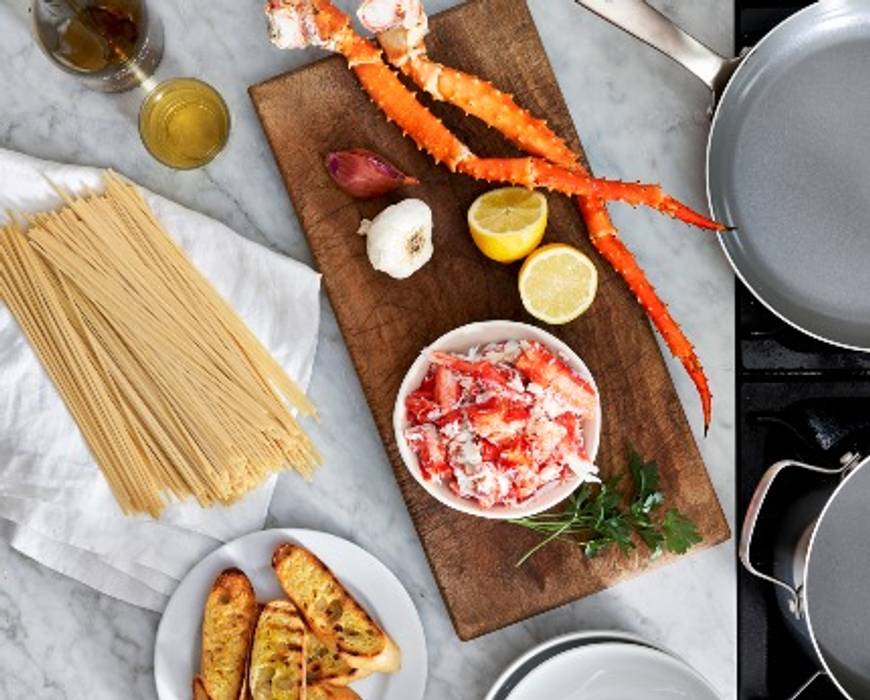 Alaskan King Crab: This Two-Pot Pasta Dish Is Sure to Impress Your Friends and Family
There's something about pasta that just makes it the perfect dinner party entrée. Okay, there are lots of things about it. It's pretty foolproof, a sure-fire crowd-pleaser, wildly versatile, and it can be dressed up to become a super impressive dish. Take our recipe for Creamy Crab & Bacon Linguine, for example. It's an elevated take on classic comfort food (linguine with white-wine sauce), featuring crispy bacon and an abundance of succulent crab meat from Alaskan King Crab Co.

We teamed up with this sustainable fishery because they're a lot like us: they only sell what they stand behind. They specialize in sustainable species of king crab, salmon, cod, halibut, and shrimp. All of their king crab and seafood is wild caught, then flash frozen and shipped from the dock overnight. The result is the freshest, most flavorful seafood you'll ever taste (unless you're also an Alaskan fisherman?). It's all amazing, but the Giant Golden King Crab Legs are not to be missed. They're huge and packed with rich, tender meat that's ready to be eaten right out of the shell.

Of course, we suggest holding off because the crab really shines in this pasta dish. (It's okay, you can have a nibble or three while you work. You've earned it!) To make it, you'll cook the linguine to al dente and save some of that precious, starchy cooking water. Then, you'll crisp the bacon, and make the sauce in the same pan—you'll add a shallot, garlic, and use white wine to deglaze the skillet, incorporating all those flavorful brown bits. Once the sauce has reduced, you'll add some cream to make things even more rich. Next, add the pasta and stir in some of that pasta water until every noodle is coated nicely. Last: Add the crab meat with parsley, butter, lemon juice, and salt.

For those of you counting: Yes, this restaurant-worthy dish comes together with just two pans. You'll need a pot for the pasta and a skillet for the sauce. We actually developed this recipe with the Chatham Stainless Steel 12-Piece Set in mind. It comes with a 6-Quart Stock Pot and a 3.5-Quart Sauté pan (with matching glass lids)—and all the other essentials you could possibly need for future meals. The pieces look like something professional chefs would use, only they have our signature nonstick ceramic coating (which is made without PFAS, PFOA, lead, and cadmium). This coating is so good, the pans wipe clean with little effort. They're even dishwasher safe, so you can spend more time with your dinner party guests and less time doing the dishes.
Featured Product
Chatham Stainless 12-Piece Cookware Set
This metal utensil safe set features a diamond-enhanced ceramic nonstick coating that delivers ultra-fast performance and effortless nonstick release. And it has everything you need to make everything from elegant experiments to tried-and-true classics.