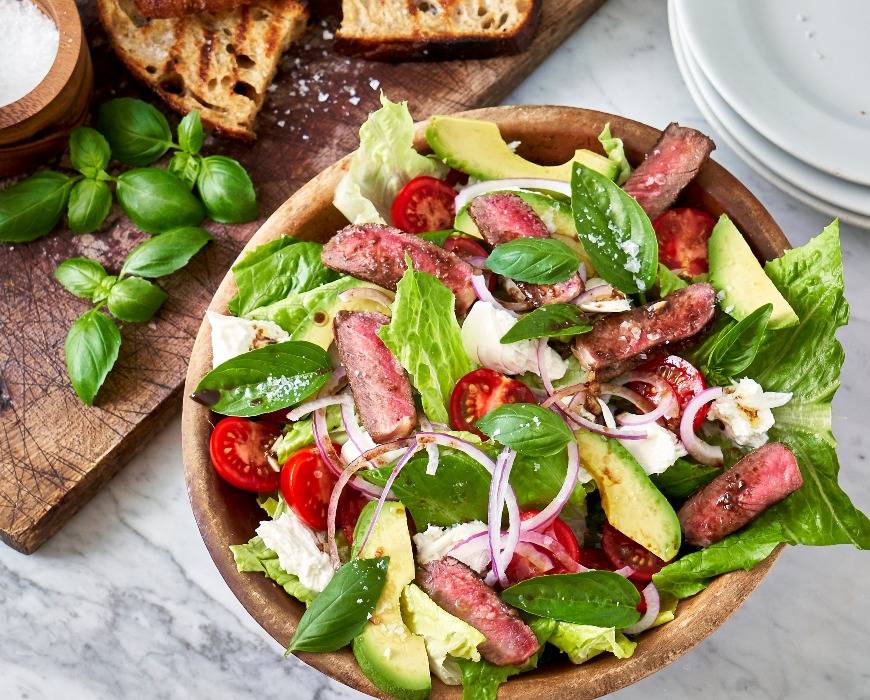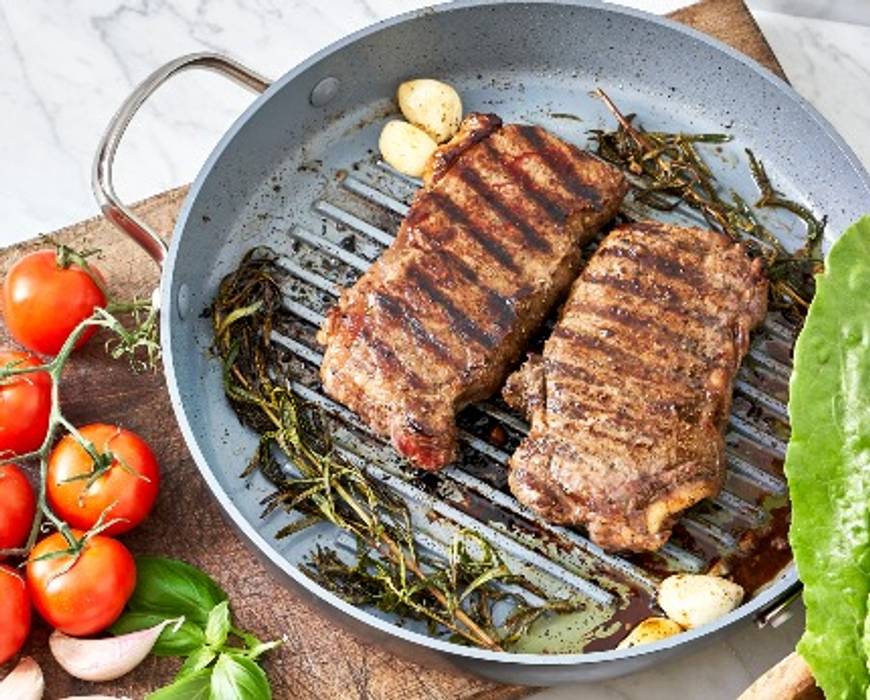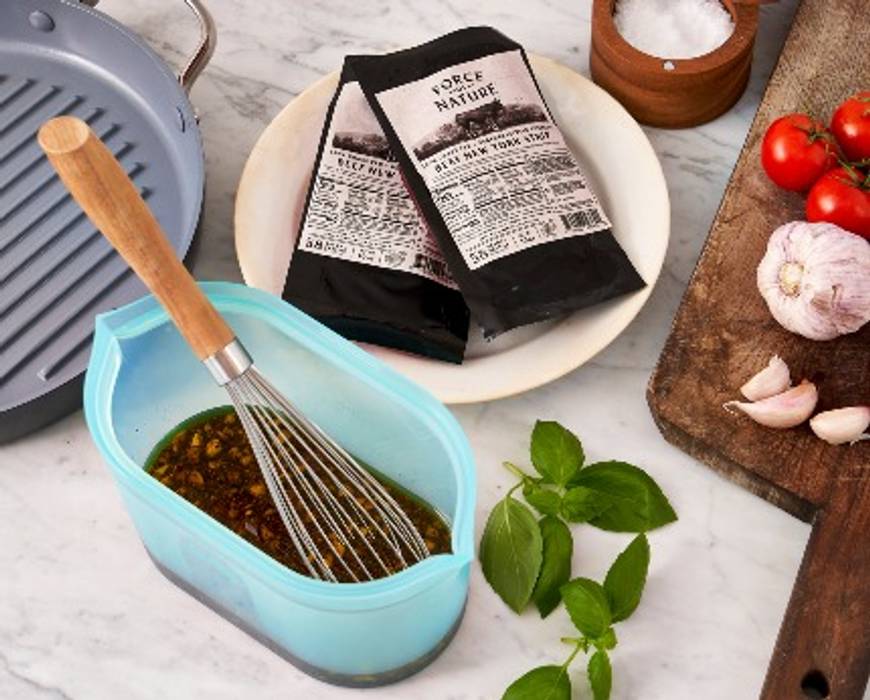 Zip Top X Force of Nature: This is the Best (And Easiest!) Grilled Steak You'll Ever Make
It's hard to beat a Caprese salad made with peak-season tomatoes. (They're just so ripe and juicy! And when you combine them with milky mozzarella, fragrant fresh basil, tangy balsamic, and a sprinkle of flaky sea salt—which draws out the sweet tomato juices—you really do end up with a salad that's greater than the sum of its parts.) But we think we've actually done it. See, we teamed up with our friends at Zip Top and Force of Nature to come up with this recipe for Caprese Salad with Grilled Steak. You read that correctly: Caprese salad plus grilled steak. 
Our recipe starts with a pound of Regenerative Beef NY Strip Steak from Force of Nature, a company on a mission to improve our environment and health through regenerative agriculture. Meaning: Their ranchers care for the soil, respect the land, and focus on natural outcomes versus synthetic inputs. There's no tilling, no synthetic chemicals, no hormones or antibiotics, and plenty of wide-open spaces for theanimals. If you haven't tried Force of Nature's meat, you should (ideally, in this recipe!) and you'll find that it tastes better than even the best organic, grass-fed meat you've ever had. We could go on and on, but let's get back to the recipe!
Next up: The marinade. You'll whisk up balsamic vinegar, olive oil, mustard, garlic, salt, and pepper. And here's the brilliant part—you'll do it in a Medium Cup from Zip Top. What's brilliant about this? Zip Top makes silicone containers that stand up on their own. This makes for easy filling, stirring, and storing. Their containers come in all sorts of shapes and sizes (we suggest the Large Dish when it's time to actually marinate the meat), and they can all go in the fridge, freezer, microwave, and dishwasher. They're way less wasteful than plastic baggies and easier to use than your mismatched collection of food storage containers. As the the name implies, they've all got a "zip" on the top—a built-in closure that seals the bag easily and securely. (Note: It's not entirely leakproof, so don't toss the marinating steak into your purse. Not like you were thinking about doing that. That'd be weird.)
Once the meat has marinated for at least 30 minutes, you'll be ready to grill. Heat a grill pan over medium high heat. For a healthier meal and super easy cleanup, reach for our Valencia Pro Grill Pan. (Like all of our cookware, it's made without PFAS, PFOA, lead, and cadmium. And the nonstick coating is so good, the pan practically wipes clean.) Add the steak, sear it, and cook it to  your desired doneness. 
Now, it's time to assemble the salad: Mixed greens go in first, then tomato slices, mozzarella, avocado, onion, and fresh basil. Slice the steak and add it to the salad. Finish things up with some salt and pepper and some of the reserved marinade. Caprese plus grilled steak. Amazing, right? 
Featured Product
Valencia Pro Ceramic Nonstick 11" Round Grill Pan
Bring the grill indoors with this 11" pan. Perfect for searing fish, grilling veggies, or whipping up restaurant-worthy burgers without worrying about the weather, it's built for healthy meal making any time of day.