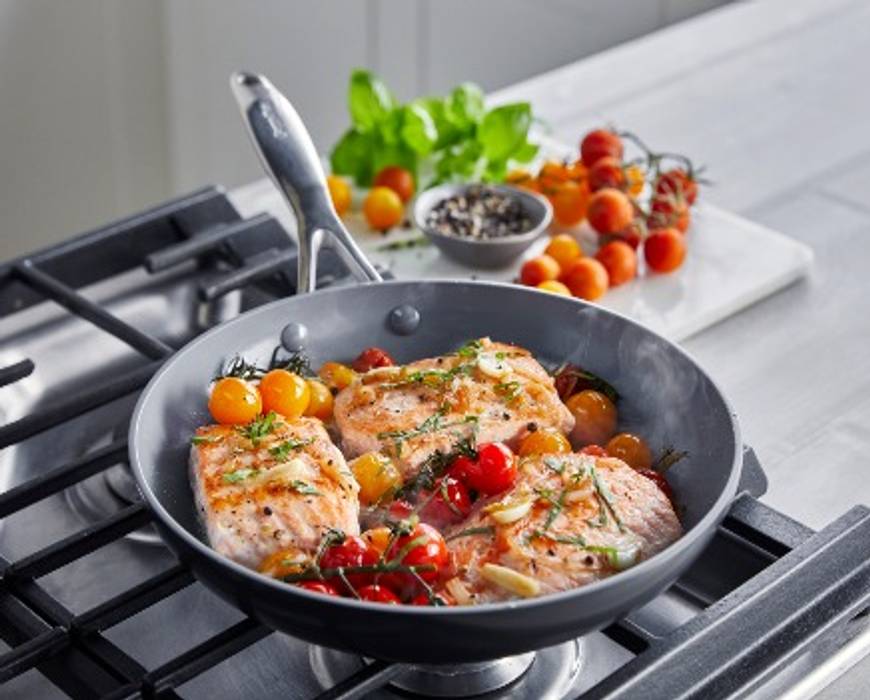 Popular Science Awarded Valencia Pro as Best Eco-Friendly Induction Cookware of 2023
GreenPan is extremely honored to be awarded Popular Science's Best Eco-Friendly Induction Cookware of 2023!  
The experts at Popular Science give readers an exclusive look at emerging technologies and scientific advances to find out which products are worth adding into your life. In order to cut through the clutter, Popular Science's team of experts set out to find the best induction cookware on the market.  
Not only were environmental impact, brand reputation, and number of active customers all key ingredients in Popular Science's decision, but the experts were determined to find highly versatile kitchen tools that make cooking easier for everyone, every step of the way.  

After testing our Valencia Pro Ceramic Nonstick 8″, 9.5″, And 11″ Frypan Set, the experts named GreenPan The Best Eco-Friendly Induction Cookware of 2023!  
The publication was impressed by our healthy ceramic nonstick coating. "GreenPan is a world leader when it comes to eco-friendly cookware," they stated. "They supply healthy ceramic nonstick pans with a toxin-free coating; all pans are free from PFAS, PFOA, lead, and cadmium."  
Valencia Pro is one of our best-selling collections and truly made for any kitchen. After reviewing this set, Popular Science loved the versatility and performance of our Magneto Induction Technology. Magneto™ is a thick base with copper-reinforced ferromagnetic particles applied to the bottom of each pan. When you experience this advanced technology – whether you're using an induction, electric, or gas stovetop – you can expect fast, even heat distribution and flawless results. Plus, since it's integrated into the base, you'll never have to worry about warping.  
Popular Science also loved these pans other incredible features like our diamond-infused ceramic nonstick that adds extra strength and ease to every meal. They also really enjoyed the fact that Valencia Pro is metal utensil safe, dishwasher safe, and oven safe up to 600°F.  
"They're attractive on your countertop, and they are exactly as advertised without any surprises," Popular Science reported. We pride ourselves on giving home cooks incredible tools that don't come with a catch, and we are ecstatic that Popular Science was able test it firsthand.  
When you cook with Valencia Pro or any of our high performance products, you can see that the proof is in the pans. Our high-quality materials and manufacturing make us the leaders in all things eco-friendly, nonstick, and worry-free cooking. From perfectly simmered soups, pan seared steaks, professional-grade pasta, and so much more, you will master everyone's favorites when you cook with Valencia Pro.  
Click here to check out Popular Science's article! 
Find GreenPan on Facebook, Instagram, and YouTube for culinary inspiration and product information and follow us on Twitter to stay up-to-date on the latest product releases and news. 
Featured Product
Valencia Pro Ceramic Nonstick 8", 9.5", and 11" Frypan Set
Crafted from hard anodized aluminum for strength and scratch resistance, these pans go the distance. In a handy 8", 9.5", and 11" set, they're ready to sear steaks, braise veggies, or whip up omelettes at a moment's notice.