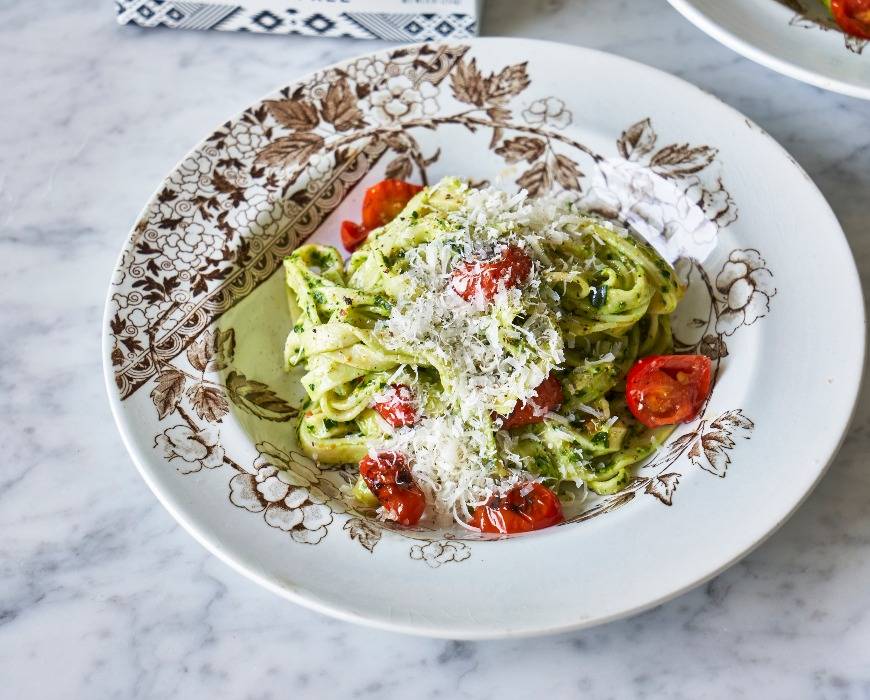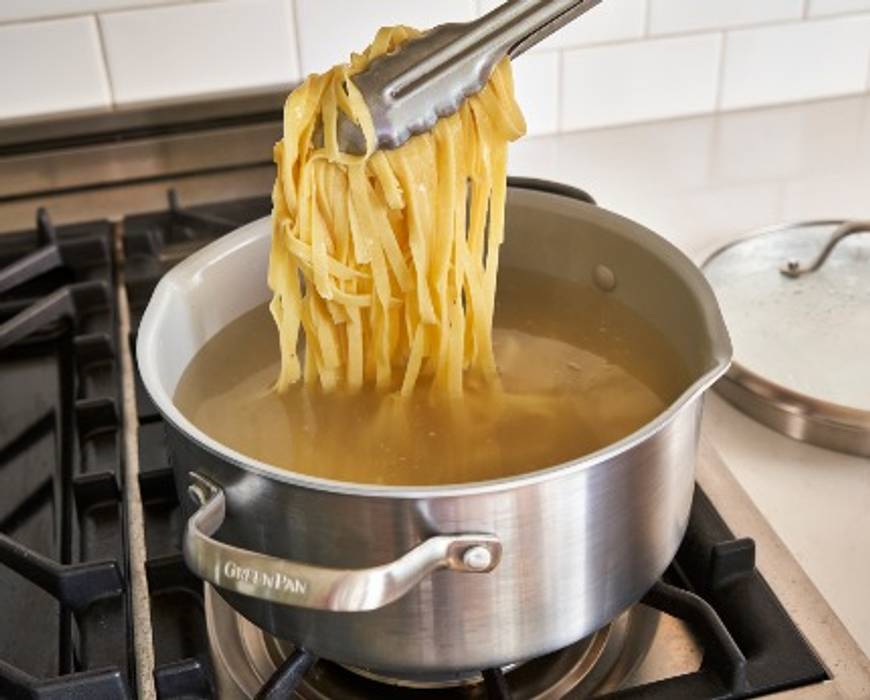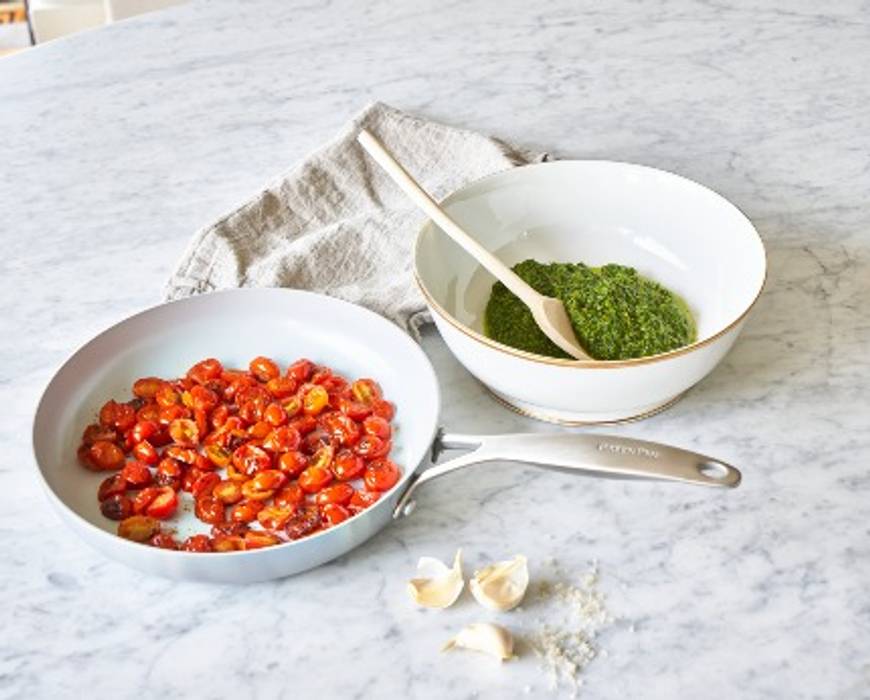 Yields: 4 servings
Time: 10 minutes prep, 15 minutes cooking, 25 minutes total
INGREDIENTS:
2 to 3 garlic cloves
1/2 cup shelled pistachios
3 packed cups chopped kale (about 1 large bunch)
2 ounces shredded Parmesan, plus more for serving
2 to 3 tablespoons lemon juice
Salt and freshly ground black pepper to taste
1/4 cup olive oil
1 package Cappello's Fettuccine
1 pint cherry tomatoes, halved
1 tablespoon olive oil
PREPARATION INSTRUCTIONS:
Make the pesto— In a food processor or blender, pulse garlic and pistachios until the nuts are ground. Add the kale, Parmesan, and 2 tablespoons lemon juice and season with salt and pepper. With food processor running, drizzle in the olive oil and continue blending till combined. Transfer pesto to a large serving bowl.
Cook the pasta—Bring a large pot of well-salted water to boil over high heat. Cook fettuccine to al dente according to package directions.
Roast the tomatoes—Heat oil in a skillet over medium-high heat. Add tomatoes and cook, stirring occasionally, until tomatoes wrinkle and release juices. Remove from heat.
Mix the pesto—Using a spaghetti spoon or tongs, transfer fettuccini to bowl with pesto. Add about 1/3 cup of the pasta water and toss until pesto coats pasta. Taste and add more lemon juice, salt, and pepper, if needed. Add roasted tomatoes and toss to distribute evenly.
Finish and serve—Divide among individual pasta bowls and top with a sprinkling of Parmesan and a few grinds of pepper.
TIPS:
Go nuts! Not a pistachio fan? Feel free to sub in walnuts, pine nuts or hazelnuts—it's all good!
Featured Product
Venice Pro Ceramic Nonstick 10-Piece Cookware Set
Built for high performance, this bestselling collection features tri-ply stainless steel bodies with our Evershine™ finish to keep them looking new long after they're not. This high-powered collection is a bestseller for a reason.