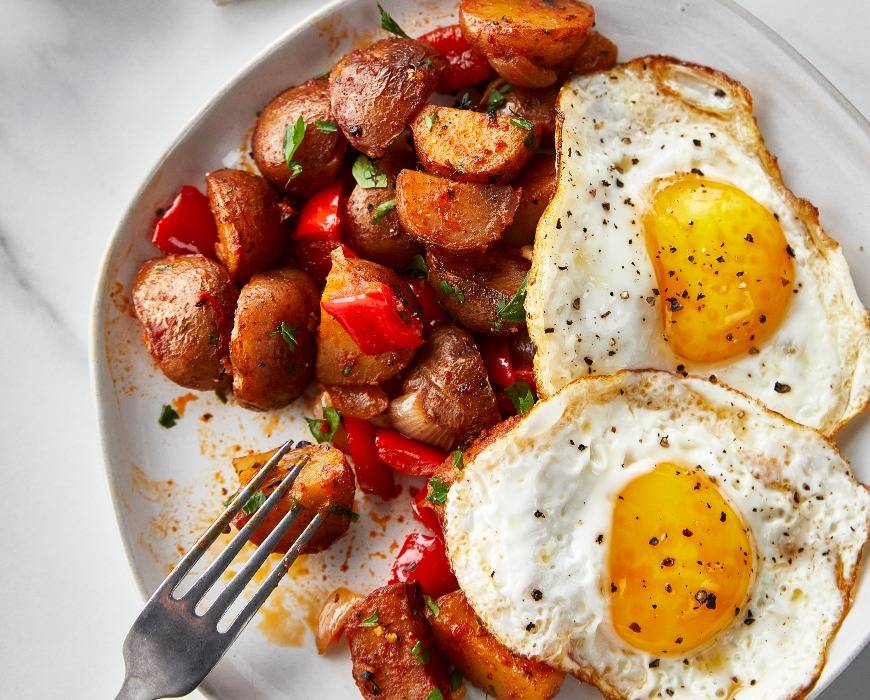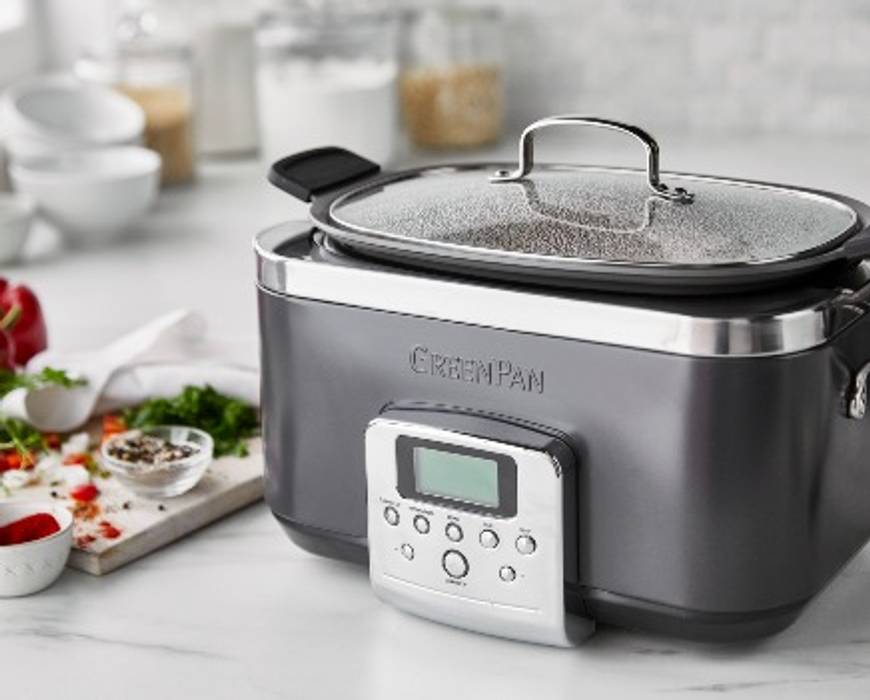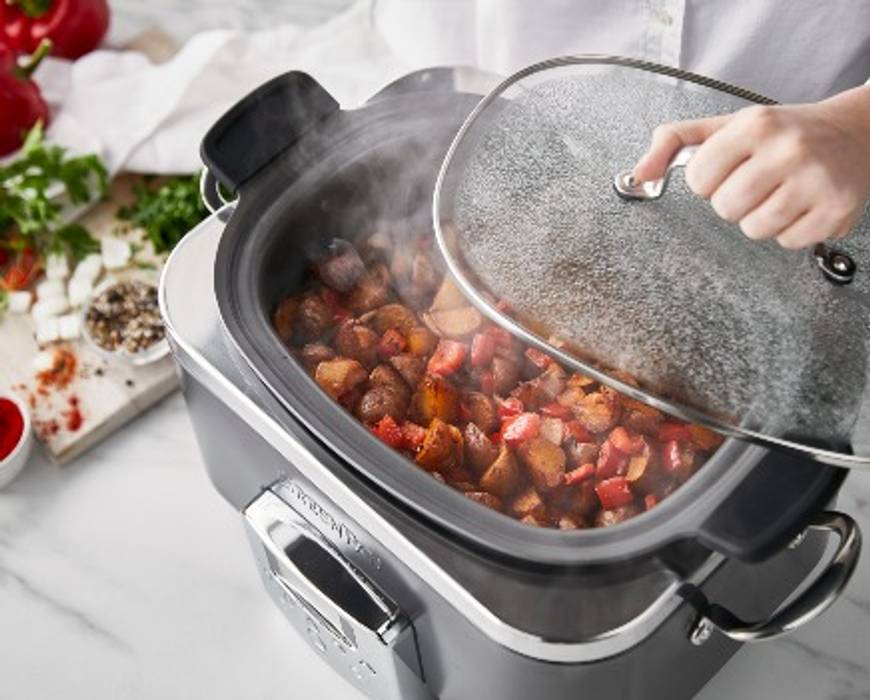 Yields: 8 servings
Time: 15 minutes prep, 3 hours cooking

INGREDIENTS:
2 tablespoon extra-virgin olive oil
3 pounds red baby potatoes, cut in1" to 1 ½" dice
2 red bell peppers, seeded and cut in ½" dice
1 small yellow onion, peeled and cut in ¼" dice 
2 cloves garlic, peeled and minced
4 sprigs fresh thyme, destemmed and finely chopped 
2 teaspoons smoked paprika
1 teaspoon cayenne 
1 1/2 teaspoons kosher salt, more to taste 
1 teaspoon freshly ground black pepper
2 teaspoons red wine vinegar 
1/4 cup fresh parsley, destemmed and roughly chopped 
PREPARATION INSTRUCTIONS:
Select the Brown/Sauté mode on the Slow Cooker, set the temperature to 350°F and the timer to 10 minutes.  Pour in the oil and allow it to come to temperature. Add in the potatoes and cook 8 to 10 minutes, stirring occasionally, or until lightly golden brown all over.


Select the High Temperature Slow Cook Mode on the Slow Cooker and set the timer for 3 hours.  Add in all the remaining ingredients and stir to combine. If the potatoes look dry, stir in a bit more olive oil until they are all lightly coated.  


Cover and cook, gently stirring occasionally, for 2 to 3 hours (depending on the size of your potatoes) until the potatoes are just cooked through and easily pierced to the center with a fork.


Stir in the vinegar and parsley. Taste and adjust as desired with more vinegar, salt and pepper.  Serve warm immediately.
TIPS:
For an extra rich version of this recipe, top the potatoes with a bit of shredded gruyere, cheddar or Monterey Jack cheese, cover and allow it to melt for 15 minutes before serving! 
This recipe is delicious with other types of potatoes like Yukon Golds and fingerlings!
Featured Product
Elite 6-Quart Slow Cooker | Graphite
With our advanced slow cooker, you can sear meat and veggies in the pot, then go low and slow to finish the job. Take your time while cooking, then clean up quickly with Thermolon™ Volt, a healthy, PFAS-free ceramic nonstick...