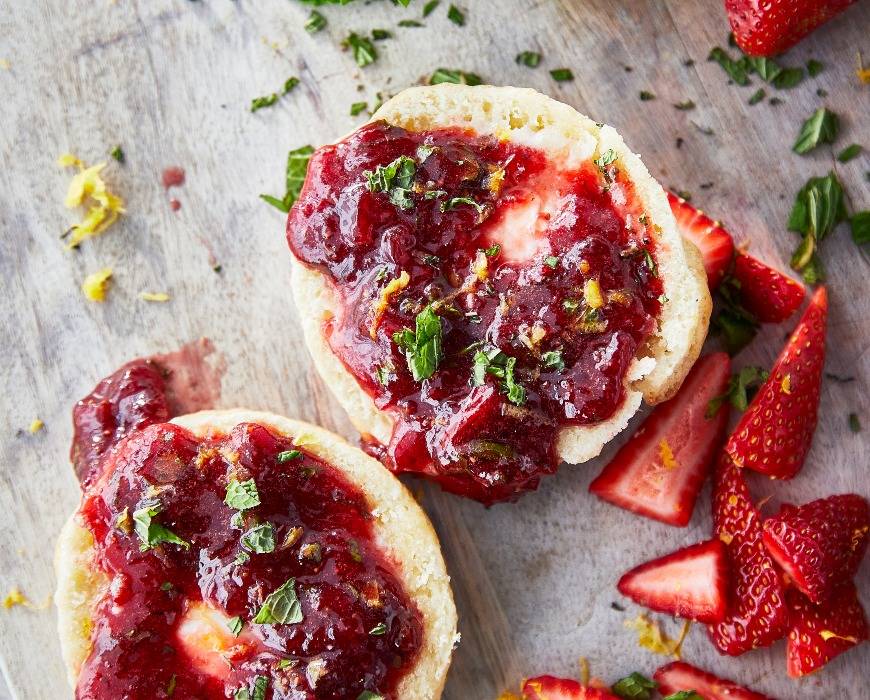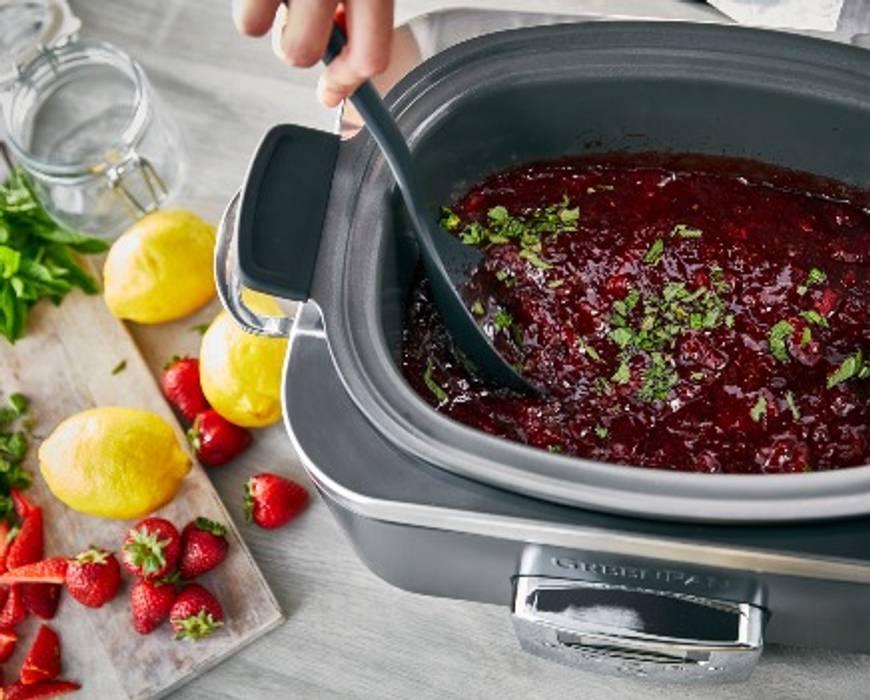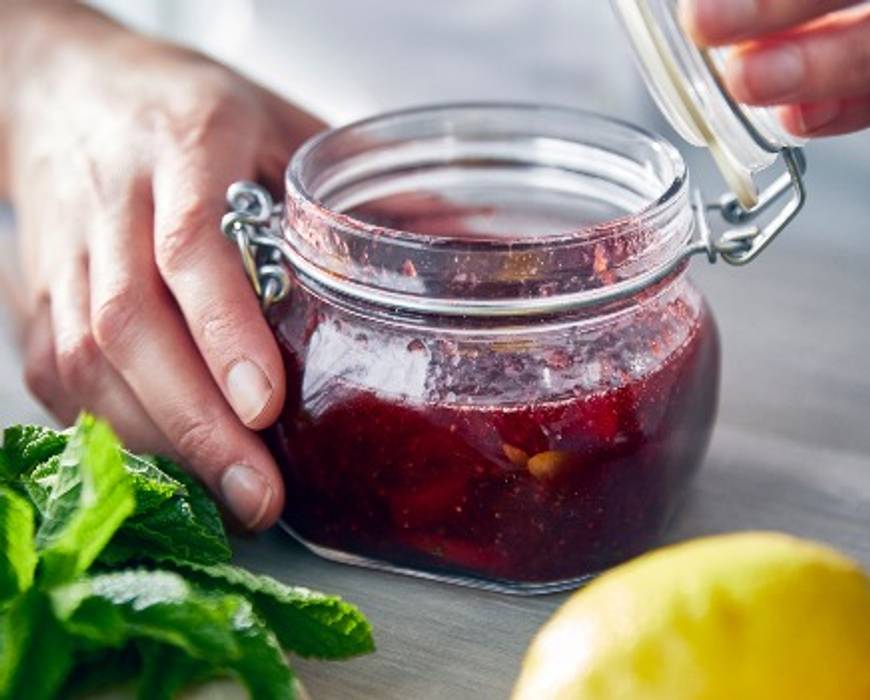 Strawberry Balsamic Mint Jam
Yields: ~ 4 cups
Time: 10 minutes prep, 4 to 5 hours cooking
INGREDIENTS:
2 pounds fresh strawberries, hulled and quartered 
2 cups granulated sugar
1 tablespoon balsamic vinegar, more to taste
2 teaspoons fresh lemon zest
2 teaspoons fresh lemon juice  
1/2 teaspoon kosher salt, more to taste
1/4 cup fresh mint, destemmed and finely chopped
PREPARATION INSTRUCTIONS:
Select the Low Temperature Slow Cook Mode on the Slow Cooker and set the timer for 5 hours.  Place all the ingredients in the slow cooker and stir to combine. Cover and cook for 2 hours, stirring occasionally.   


Remove the cover and using a wooden spoon or silicone spatula press and mash the strawberries to your desired texture.  (If desired, this step can be done in a food processor and then the jam returned to the slow cooker.)  Cook the jam another 2 to 3 hours uncovered, stirring occasionally, until it has thickened to a loose jam consistency. Taste and adjust as desired.   


Transfer the jam to the refrigerator and allow to cool completely. Store the cooled jam in an airtight container in the refrigerator for up to 10 days.  
TIPS:
Substituting some of the strawberries for blackberries and blueberries makes for an equally delicious mixed berry jam! 
A tablespoon or two of fresh honey stirred in the finished jam is a great way to add another layer of complex sweetness to pair with the balsamic vinegar and strawberries!  
Featured Product
Elite 6-Quart Slow Cooker | Graphite
With our advanced slow cooker, you can sear meat and veggies in the pot, then go low and slow to finish the job. Take your time while cooking, then clean up quickly with Thermolon™ Volt, a healthy, PFAS-free ceramic nonstick...