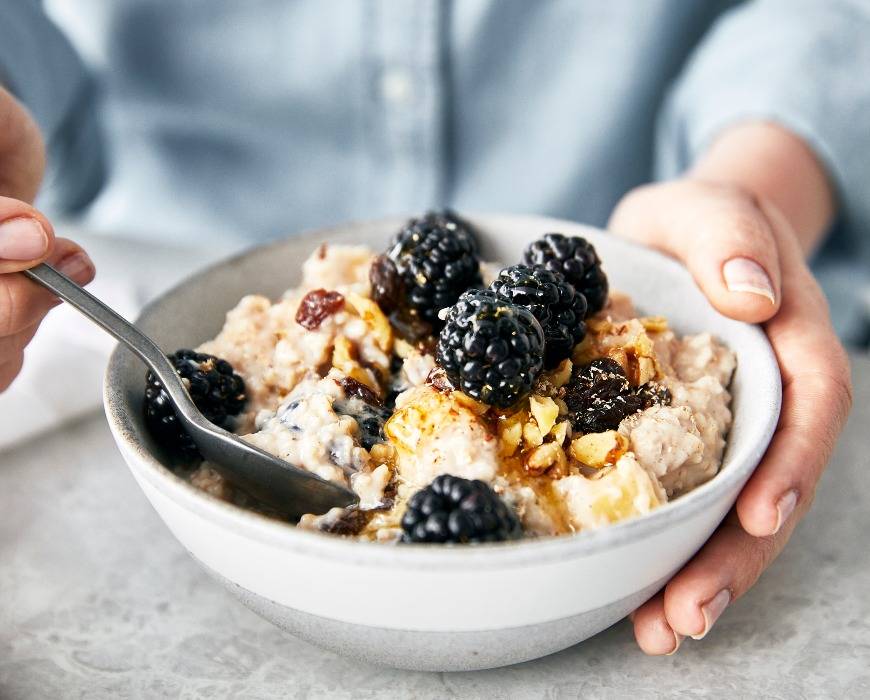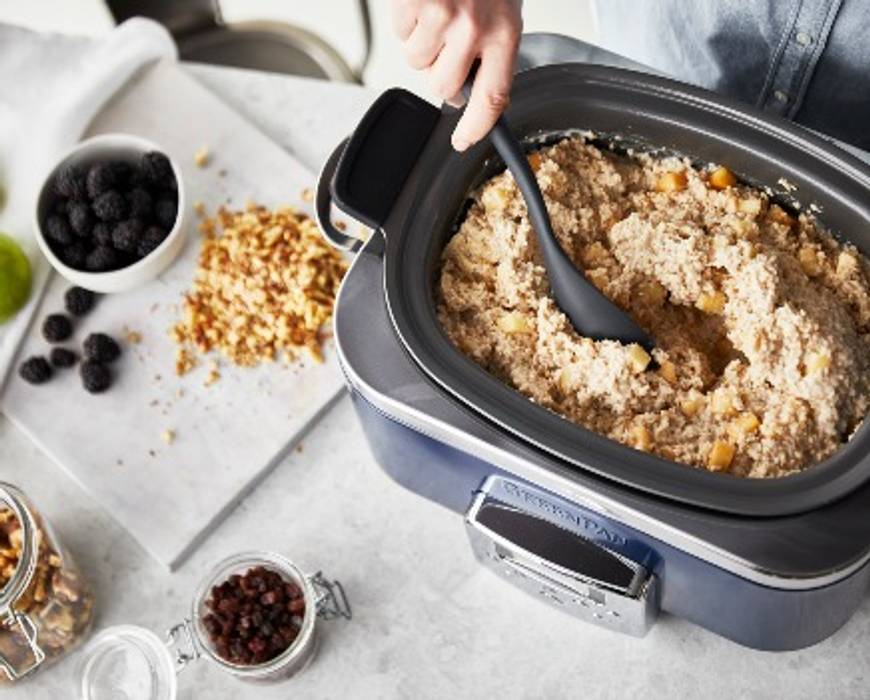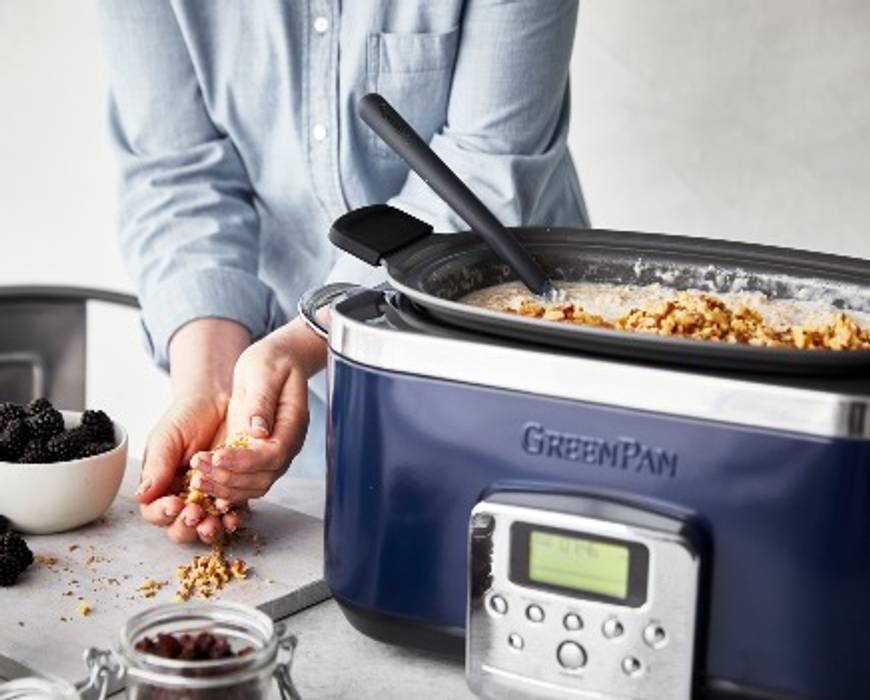 Maple Brown Sugar Oatmeal
Yields: 6 to 8 servings
Time: 15 minutes prep, 7 hours cooking
INGREDIENTS:
1 tablespoon unsalted butter
2 cups steel cut oats 
3 cups whole milk 
3 cups water 
1/4 cup maple syrup 
1/4 cup packed light brown sugar
2 teaspoons cinnamon
2 teaspoons vanilla extract
1/2 teaspoon freshly grated nutmeg
1/2 teaspoon kosher salt 
2 medium apples, peeled, cored, cut in 1/2" dice
1 cup raisins  
1 cup fresh blackberries  
1 cup walnuts, toasted and roughly chopped  
Honey, for serving

PREPARATION INSTRUCTIONS:
Select the Low Temperature Slow Cook Mode on the Slow Cooker and set the timer for 7 hours. Lightly coat the bottom of the slow cooker insert with butter. Add in the steel cut oats, milk, water, maple syrup, brown sugar, cinnamon, vanilla, nutmeg, salt and apples and stir to combine. Cover and cook 6 to 7 hours or until the oatmeal is tender and the apples are cooked through.  The oatmeal can also be cooked in 3 to 4 hours on high temperature, stirring occasionally to ensure the oats don't get overcooked on the bottom.  


Uncover and if desired stir in a bit more milk or water for a thinner oatmeal. Add the raisins, blackberries and walnuts to the slow cooker and stir gently to incorporate, taking care not to break the blackberries too much. Serve warm immediately with a drizzle of honey on top.  
TIPS:
Make this oatmeal your own by serving with a bit of toasted coconut, chocolate chips, peanut butter or sliced bananas!  
For a dairy free version, substitute the whole milk with an equal amount of unsweetened almond milk or non-dairy milk of your choice!  
Featured Product
Elite 6-Quart Slow Cooker | Oxford Blue
With our advanced slow cooker, you can sear meat and veggies in the pot, then go low and slow to finish the job. Take your time while cooking, then clean up quickly with Thermolon™ Volt, a healthy, PFAS-free ceramic nonstick...