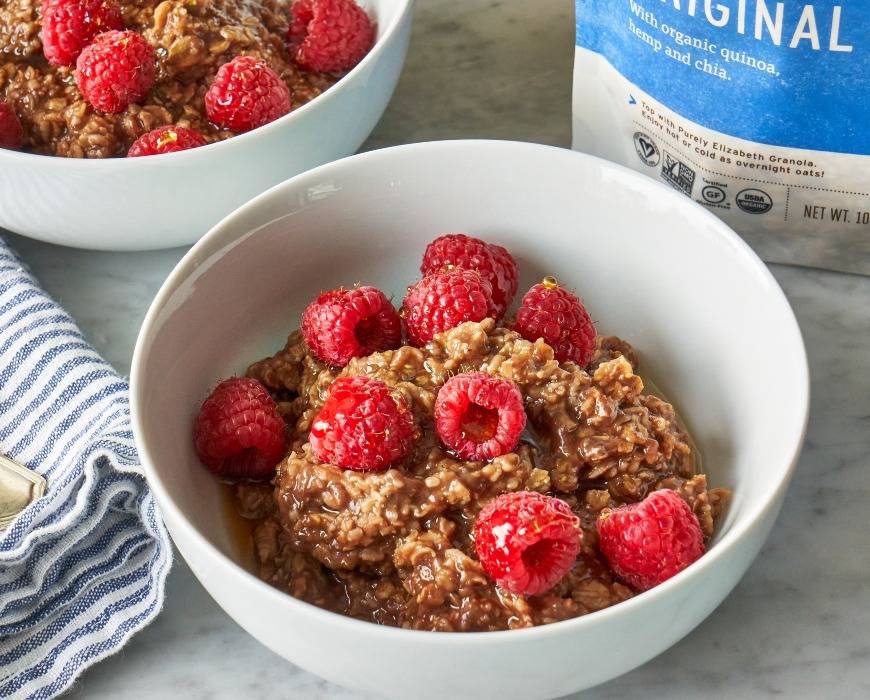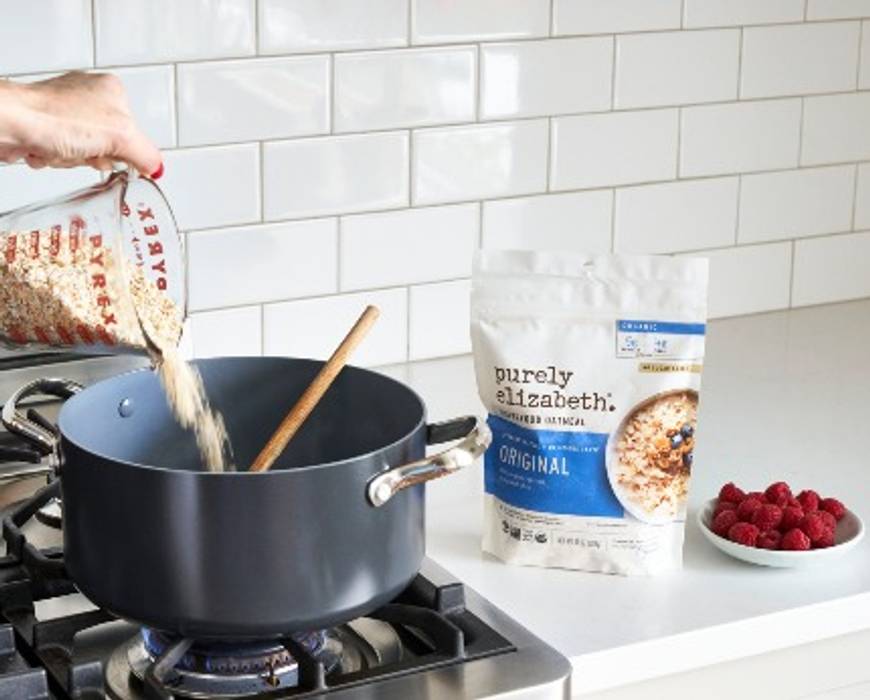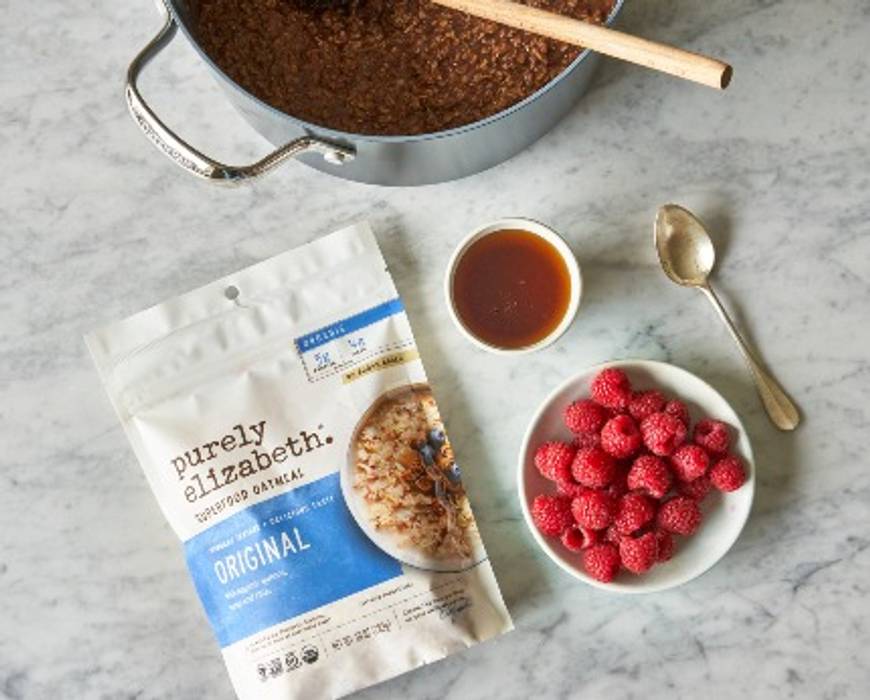 Chocolate Raspberry Oatmeal
Yields: 4 servings
Time: 5 minutes prep, 10 minutes cooking, 15 minutes total
INGREDIENTS:
3 cups unsweetened almond milk or water
1 1/2 cups Purely Elizabeth Original Superfood Oats
2 tablespoons unsweetened cocoa powder
1/4 teaspoon kosher salt
1 cup fresh raspberries
4 tablespoons honey or maple syrup
PREPARATION INSTRUCTIONS:
Boil the liquid—In a medium saucepan, bring almond milk or water to a boil over medium heat.
Make the oatmeal—Stir in oats, cocoa powder, and salt, then reduce heat to low. Cook, stirring frequently, until thickened and creamy—about 2 minutes.
Garnish and serve—Divide oatmeal between 4 individual bowls. Sprinkle each bowl with raspberries and drizzle with honey or maple syrup. Serve immediately.
TIPS:
Berry Delicious—Make your own syrup by sprinkling raspberries with a tablespoon or two of granulated sugar. Stir and let sit for 30 minutes or cover and stash in the fridge overnight.
Power Breakfast—With 5g of protein and 4g of fiber, Purely Elizabeth Superfood Oatmeal is packed with wholesome ingredients like quinoa, flax, hemp, and chia to keep you full longer.
Featured Product
Valencia Pro Ceramic Nonstick 11-Piece Cookware Set
Our bestselling collection, Valencia Pro is crafted from hard anodized aluminum for maximum strength and scratch resistance while the Magneto™ base delivers fantastic performance on any stovetop.