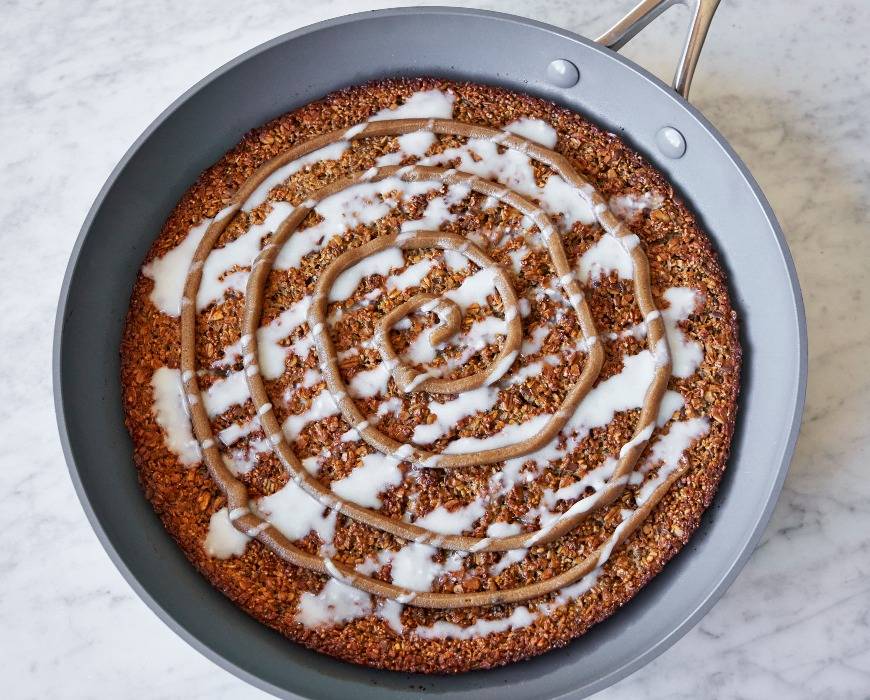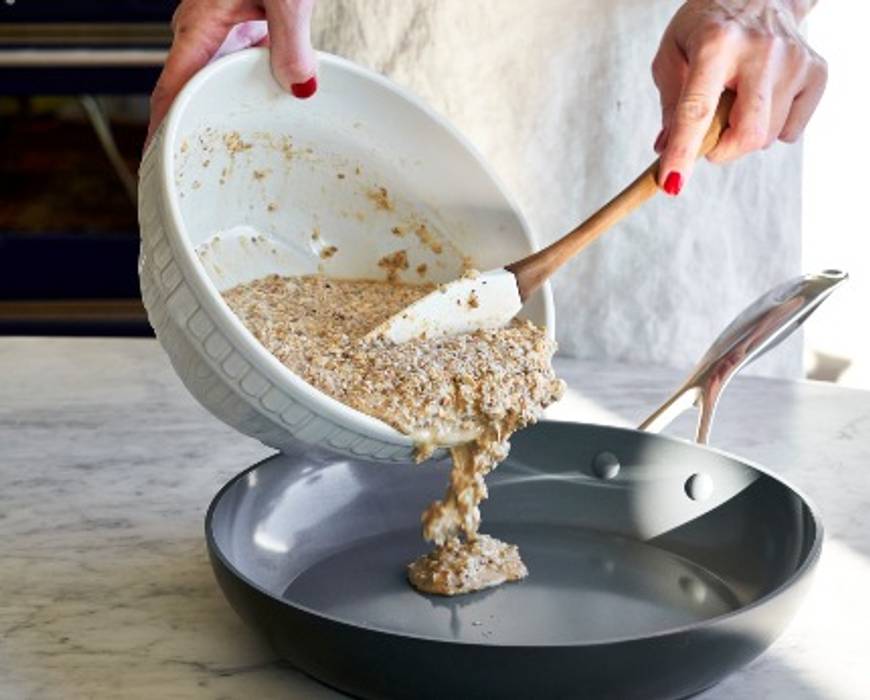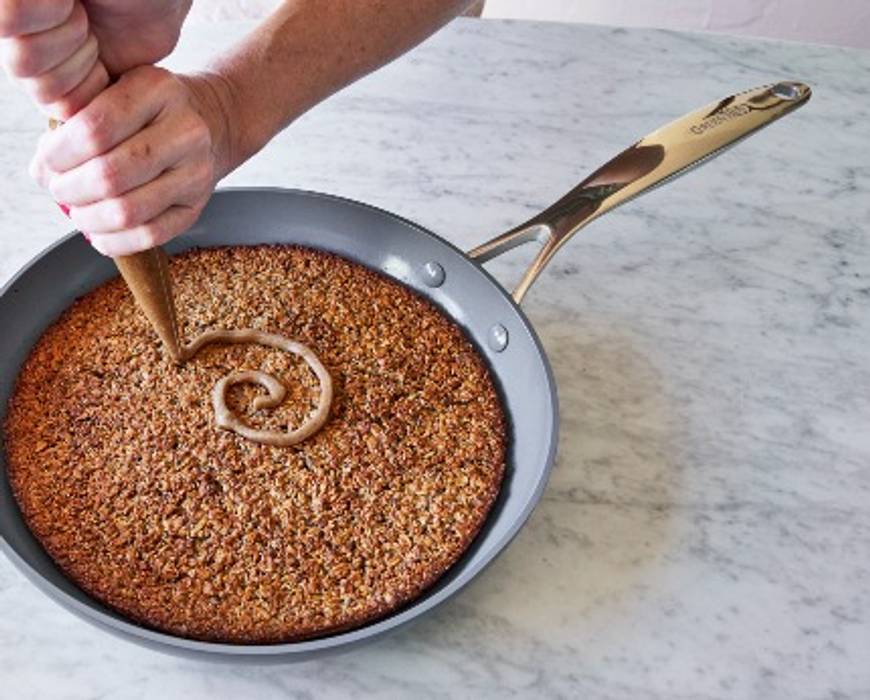 Cinnamon Roll Baked Oatmeal
Yields: 6 servings
Time: 20 minutes prep, 25 minutes cooking, 45 minutes total
INGREDIENTS:
For the oatmeal
2 cups Purely Elizabeth Original Superfood Oats
1/4 cup coconut sugar
1 1/2 teaspoons ground cinnamon
1 teaspoon baking powder
1/2 teaspoon salt
2 cups milk
1 large egg, at room temperature
1 teaspoon vanilla extract
3 tablespoons butter, melted
For the cinnamon swirl
5 tablespoons butter, melted
1/2 cup brown sugar
1 tablespoon ground cinnamon
For the glaze
3 ounces cream cheese, softened
2 tablespoons butter, softened
3/4 cup powdered sugar
1 teaspoon vanilla extract
2 to 3 tablespoons milk
PREPARATION INSTRUCTIONS:
Prepare to bake—Preheat oven to 350°F.
Start mixing the oatmeal—In a medium bowl, stir together oats, brown sugar, cinnamon, baking powder, and salt. In a large bowl, whisk milk, egg, and vanilla together until combined. Slowly drizzle melted butter into milk mixture, whisking constantly.
Finish mixing the oatmeal—Add oat mixture to bowl with wet ingredients and stir until oats are moistened and mixture is evenly combined.
Bake the oatmeal—Transfer oatmeal mixture into a medium, ovenproof skillet and bake in preheated oven until slightly browned on top—about 25 to 30 minutes.
Meanwhile, make the toppings—In a small bowl, stir together butter, brown sugar, and cinnamon. Place in refrigerator. In another small bowl, use a hand-held electric mixer to beat together cream cheese, butter, powdered sugar, vanilla, and milk until smooth. Place in refrigerator.
Finish and serve—Allow oatmeal to cool for about 5 minutes before adding toppings. Transfer cinnamon mixture to a piping bag and create a swirl pattern on oatmeal (start from the center and go outwards). Transfer glaze to a piping bag and drizzle over cinnamon swirl. Enjoy!
TIPS:
Through Thick and Thin—To get the desired consistency for drizzling, add more powdered sugar to a thin glaze or add a splash of milk if it's too thick.
No Piping Bag? No Problem—Simply snip off the corner of a plastic zip-top bag and start swirling or skip the refrigeration and drizzle toppings with a spoon.
Very Fulfilling—With 5g of protein and 4g of fiber, Purely Elizabeth Superfood Oatmeal is packed with wholesome ingredients like quinoa, flax, hemp, and chia to keep you full longer.
Featured Product
Valencia Pro Ceramic Nonstick 8", 9.5", and 11" Frypan Set
Crafted from hard anodized aluminum for strength and scratch resistance, these pans go the distance. In a handy 8", 9.5", and 11" set, they're ready to sear steaks, braise veggies, or whip up omelettes at a moment's notice.