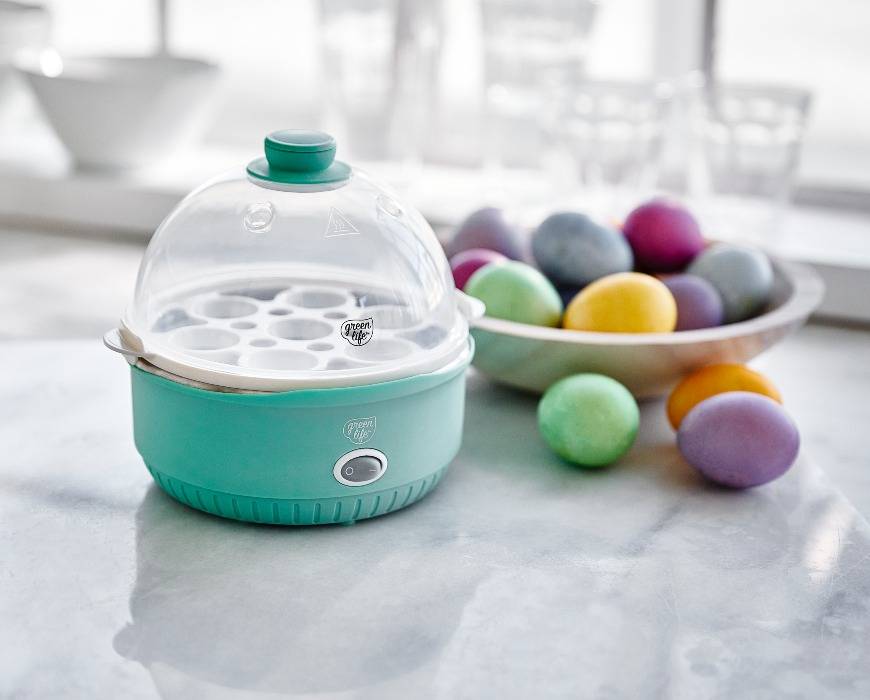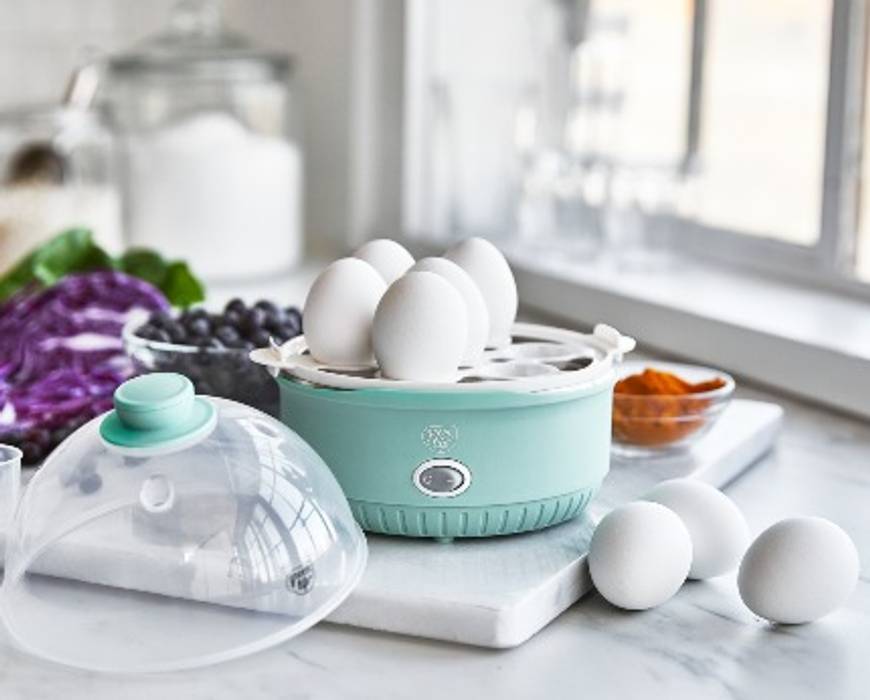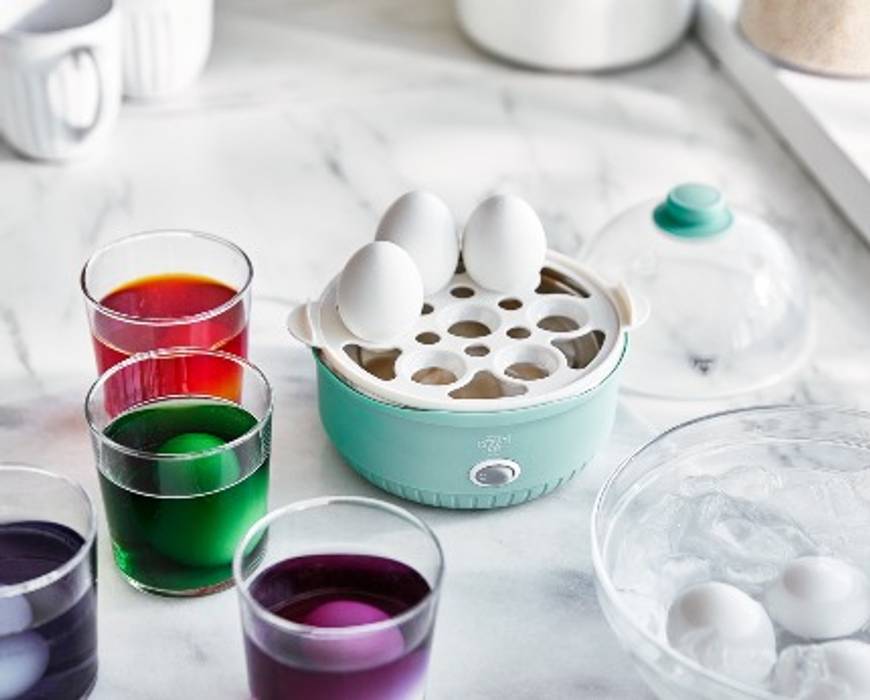 Yields: 7 eggs
Time: 30 minutes prep, 15 minutes cooking, 45 minutes total
INGREDIENTS:
7 eggs
Ice water
Hot water
Vinegar
Food coloring
PREPARATION INSTRUCTIONS:
1. Boil the eggs—Pierce the top of each egg with the pin on the bottom of the Qwik Egg measuring cup. Place eggs hole-side-up on tray. Fill measuring cup with water to the desired line and pour onto the heating plate. Place egg tray on heating plate and cover with lid. Plug in your Qwik Egg, press power button, and cook for 16 minutes.
2. Cool the eggs—Submerge eggs in a large bowl filled with ice water until completely cooled.
3. Prepare the dyes—For each color, pour 1/2 cup of hot water in a heat-proof glass or bowl. Stir in 1 teaspoon vinegar along with 10 to 20 drops of food coloring to achieve the desired hue.
4. Dye the eggs—Dip eggs in dye for 5 minutes. Remove with tongs and transfer to a cooling rack set over paper towels to catch any drips. Allow eggs to dry completely.
TIPS:
Fruits, vegetables, and spices can be boiled in water for 20 minutes and strained to create natural dyes. Try red cabbage, kale, blueberries, beets, turmeric, or paprika.
Don't skip the vinegar—dyes need the acidity to adhere to eggs. To brighten colors, try adding extra vinegar, up to 1 tablespoon.
Create fun patterns by wrapping eggs with rubber bands before dyeing. Remove bands once eggs have dried, and feel free to double dip using a contrasting color.
Featured Product
GreenLife Egg Maker
Tired of the early morning scramble? Make fast, healthy eggs easy with our sister brand's egg cooker. We're talking soft and hard boiled, perfectly poached, superfast omelets, and even egg bites!