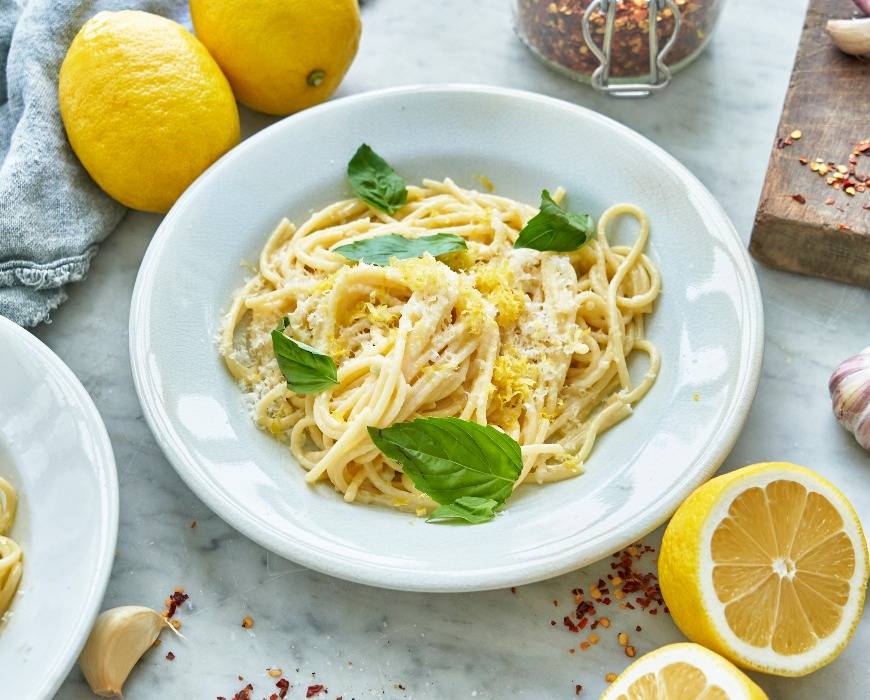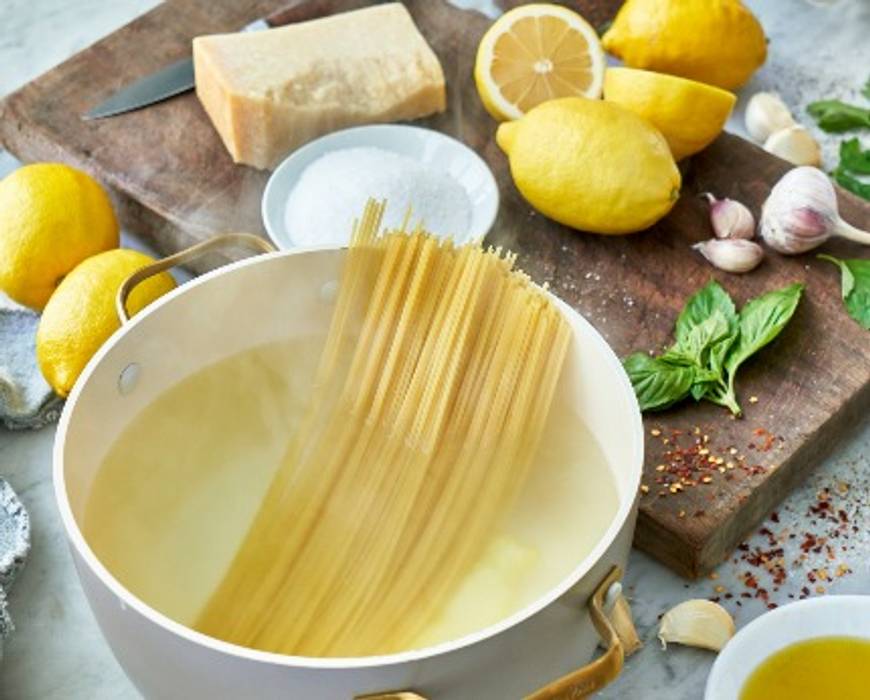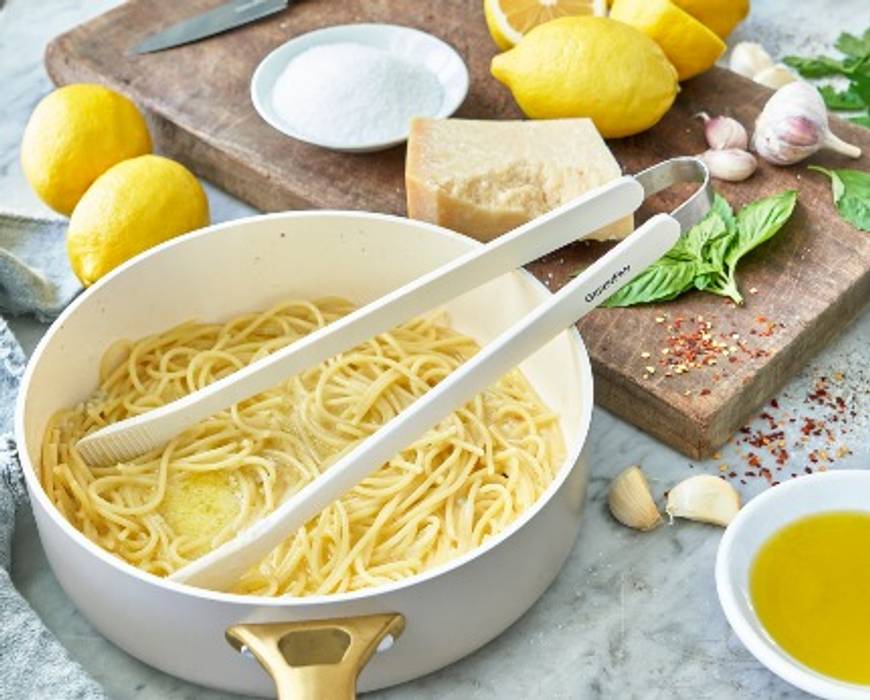 Yields: 2 servings
Time: 10 minutes prep, 20 minutes cooking, 30 minutes total
INGREDIENTS:
4 tbsp Butter
200g Spaghetti
1 tsp Pepper Flakes
4 tbsp Heavy Cream
2 Crushed Garlic Cloves
3 tbsp Extra Virgin Olive Oil
1 Lemon for Zest and Lemon Juice
Diamond Crystal 2 tbsp Kosher Salt
Diamond Crystal 1 tsp Sea Salt
2-3 Stems of Parsley
Fresh Basil for Garnish
PREPARATION INSTRUCTIONS:
In a GreenPan pot, add water and Diamond Crystal Kosher Salt along with a small lemon peel. Bring it to a boil.


Add Spaghetti and cook until al dante. Tip: Don't forget to save about 1/2 cup of pasta water just in case the sauce becomes too thick.


In a separate GreenPan pot, add olive oil and butter. Once hot, add chopped garlic and cook it for less than a minute. As the garlic is sizzling, add the parsley stem and chili flakes. Twist in some Diamond Crystal Sea Salt.


Now pour in the juice of a small lemon and let it cook for a few seconds. Then add in the heavy cream. Discard the parsley stems. Now let it simmer on a low heat.


Add the pasta into the sauce with some freshly grated Parmesan cheese and chopped basil. Mix until your pasta is creamy and glistening.


Finally, plate the spaghetti al limone and add some freshly grated Parmesan cheese with lemon zest and basil leaves for garnish. Enjoy!
Featured Product
Reserve Ceramic Nonstick 10-Piece Cookware Set | Taupe with Gold-Tone Handles
World-class performance meets eye-catching contrast in GreenPan Reserve. But it's more than good looks: the duoforged hard anodized construction makes this set extra tough. This set makes it simple to find your style at home.