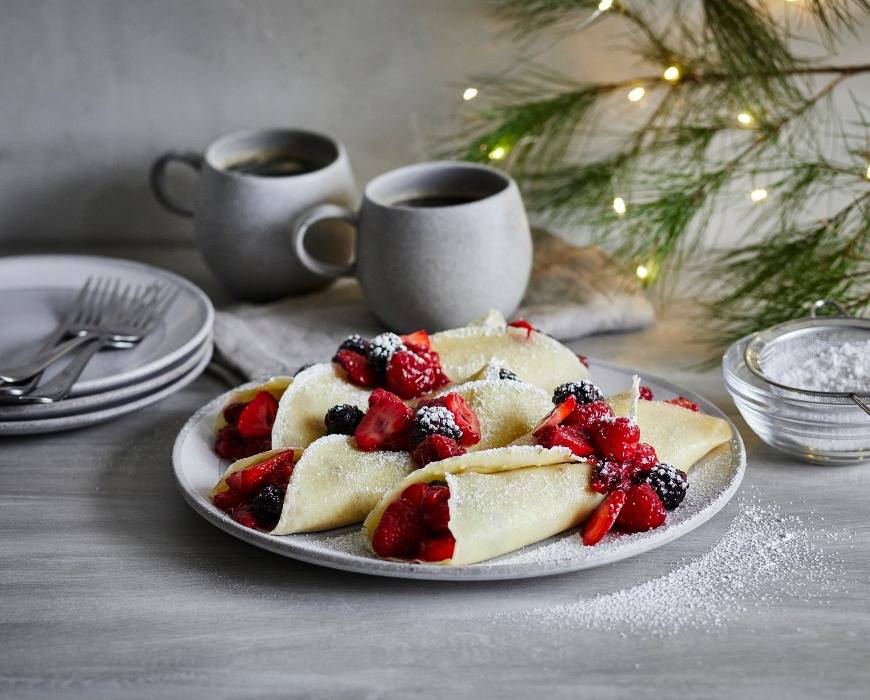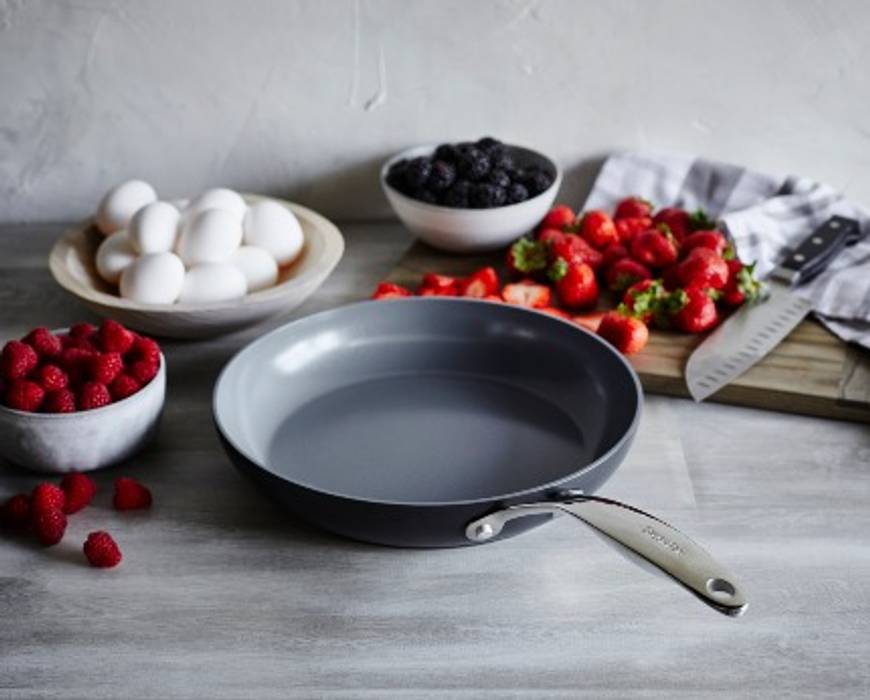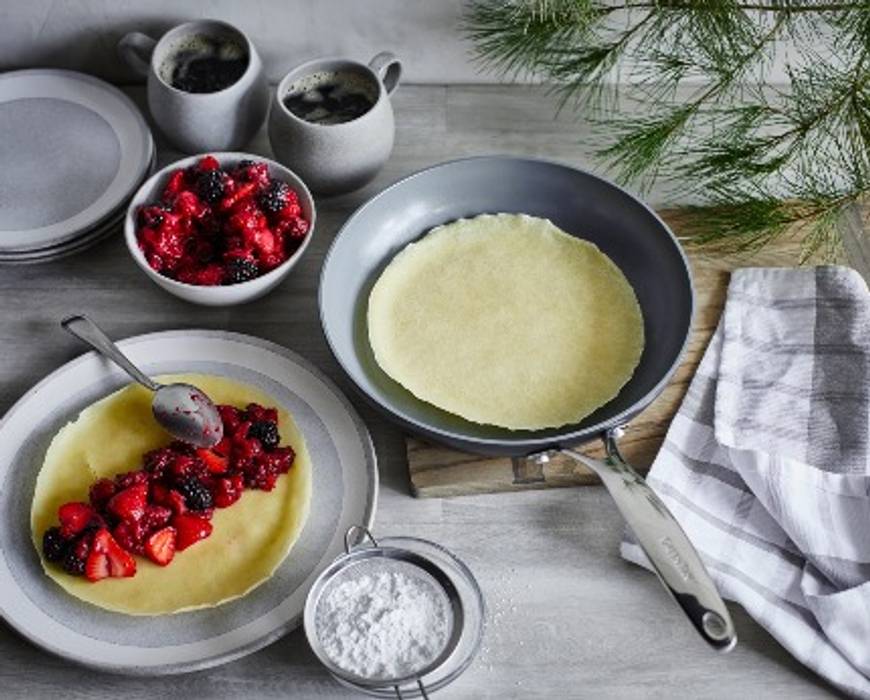 Easy Crêpes with Berry Compote
Yields: 3 to 4 servings
Time: 10 min prep, 20 min cooking, 30 min total
INGREDIENTS:
For the crepes:
2 large eggs
3/4 cup milk
1/2 cup water
1 cup all-purpose flour
3 tablespoons butter, melted and cooled
2 tablespoons granulated sugar
1 teaspoon vanilla extract
1/4 teaspoon kosher salt

For the triple berry filling:
1 cup strawberries
1 cup blackberries
1 cup raspberries
2 to 3 tablespoons granulated sugar

For garnish:

PREPARATION INSTRUCTIONS:
Mix the crepe batter - Place all crepe ingredients in a medium bowl and whisk vigorously to create a smooth batter with no lumps. Place batter in refrigerator
Prep the berries—Place berries in a medium bowl. Sprinkle with sugar and stir to distribute evenly. Set aside, stirring occasionally for about 30 minutes.
Make the crepes—Preheat oven to 200 degrees F. Melt a little butter in a 10-inch nonstick pan over medium heat until it starts to sizzle. Remove skillet from heat, pour about 1/4 cup of crepe batter in pan in center of pan, then swirl pan to spread batter evenly. Return pan to heat and cook until edges of crepe start to brown and turn up, about 2 minutes. Flip with a spatula and cook for another minute. Transfer crepe to baking sheet and place in oven to keep warm. Repeat with rest of batter
Assemble and serve—Fill the center of each crepe with berry mix and fold over. Top with additional berries and a generous sprinkling of powdered sugar. Enjoy!

TIPS:

Make Ahead – Transfer crepe batter and berry mixture to airtight containers and refrigerate overnight. Bring berries to room temperature before serving.
Featured Product
Valencia Pro Ceramic Nonstick 11" Frypan
Built for daily demands, this 11" frypan is our goldilocks size—not too big, not too small, and perfect for just about any meal. Plus, it's crafted from hard anodized aluminum for maximum strength and scratch resistance.