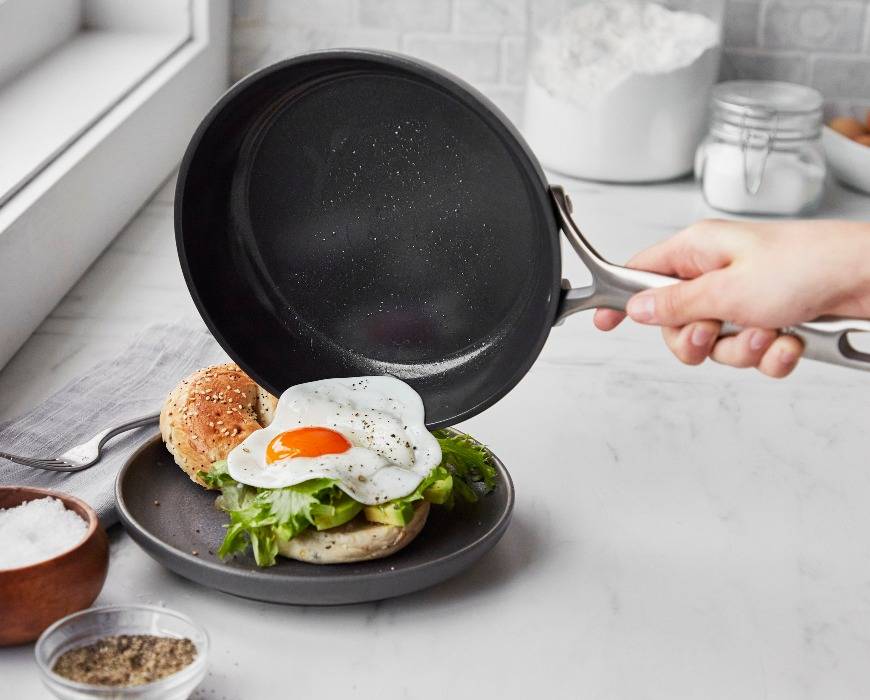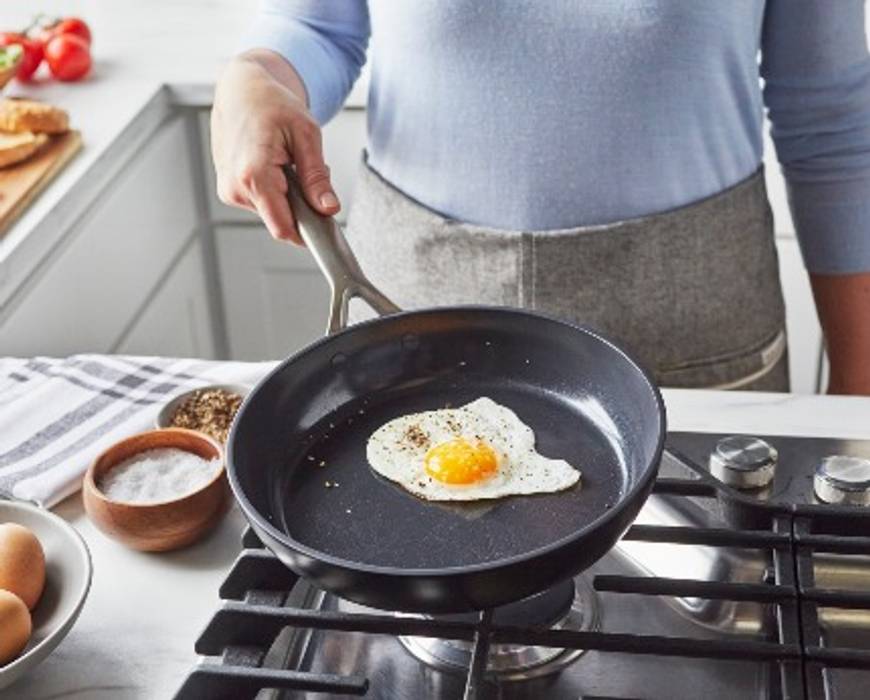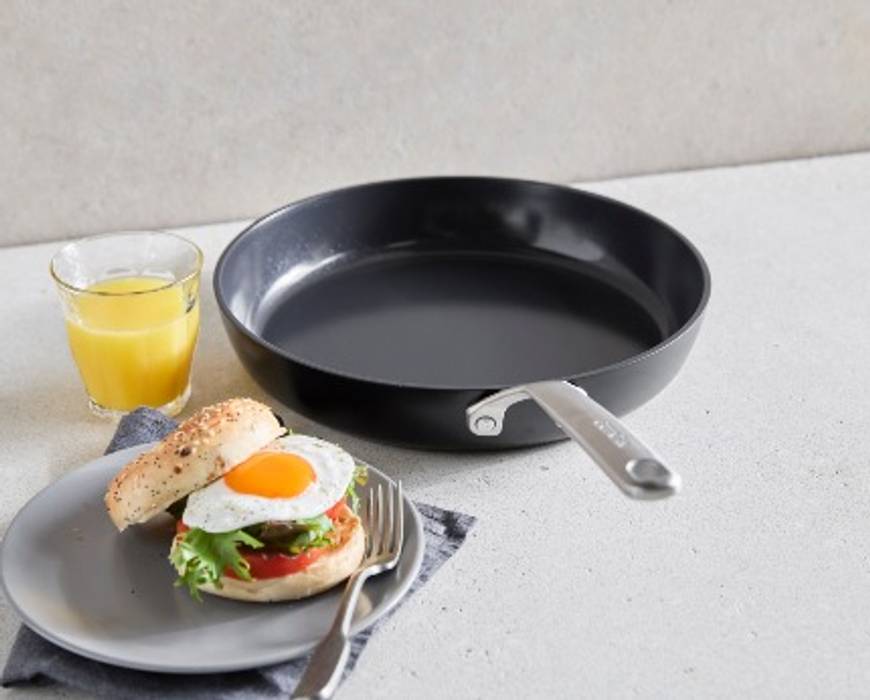 Everything Bagel Breakfast Sandwich
Yields: 1 serving
Time: 5 minutes prep, 5 minutes cooking, 10 minutes total
INGREDIENTS:
1 everything bagel, cut in half
1 egg
1 teaspoon butter
2 tomato slices
Handful of mixed greens
2 tablespoons cream cheese
Salt and freshly ground black pepper to taste
PREPARATION INSTRUCTIONS:
Toast the bagel—Toast bagel to your preferred level of crispness in toaster, toaster oven, or oven. Set aside.
Prep the skillet—Place an 8-inch nonstick skillet over medium heat. Add butter and swirl to coat skillet evenly. Heat until butter starts bubbling.
Prep the egg—Crack egg into a ramekin.
Fry the egg—Gently pour egg into hot skillet. Cook until whites are completely set, about 3 minutes.  
Assemble the sandwich—Spread each bagel half with 1 tablespoon cream cheese. To the bottom half, add tomato slices, greens, and fried egg. Sprinkle egg with salt and pepper to taste and top with the other bagel slice.
TIPS:
Fresh Idea—When frying eggs, use the freshest you can find. They'll have firmer yolks that aren't likely to break and whites that won't spread as much.
Get Creative—Use our recipe as a guide to design your own signature breakfast bagel. Trade tomatoes for avocado or mixed greens for arugula. Scramble eggs if you like, add cheese or crispy bacon, and opt for your favorite bagel.