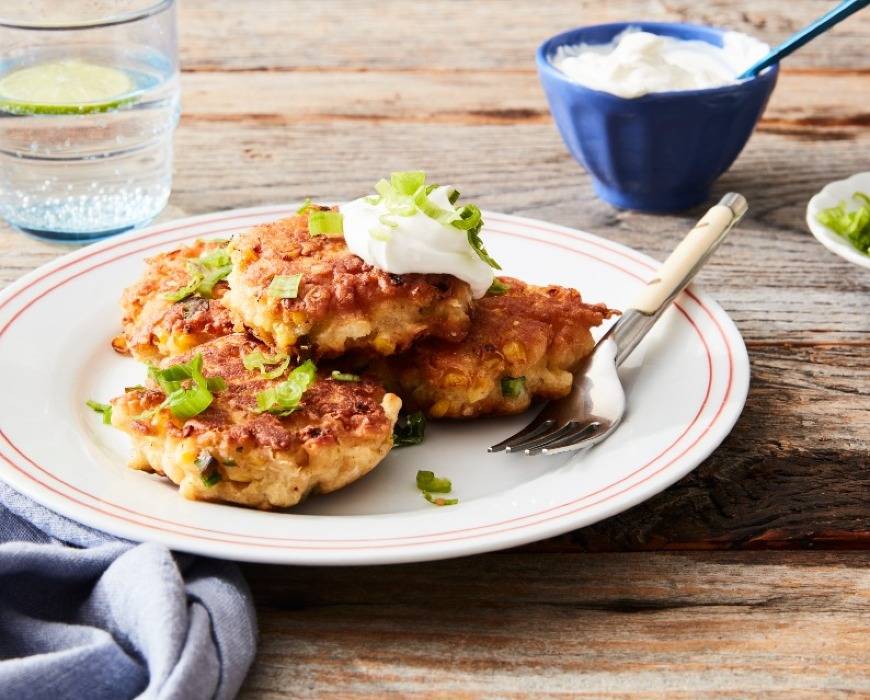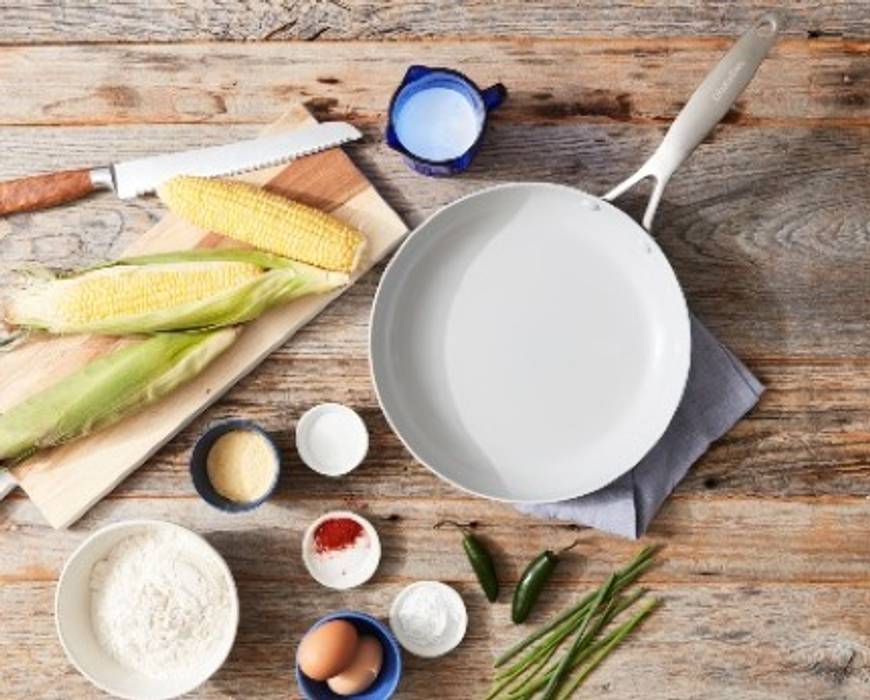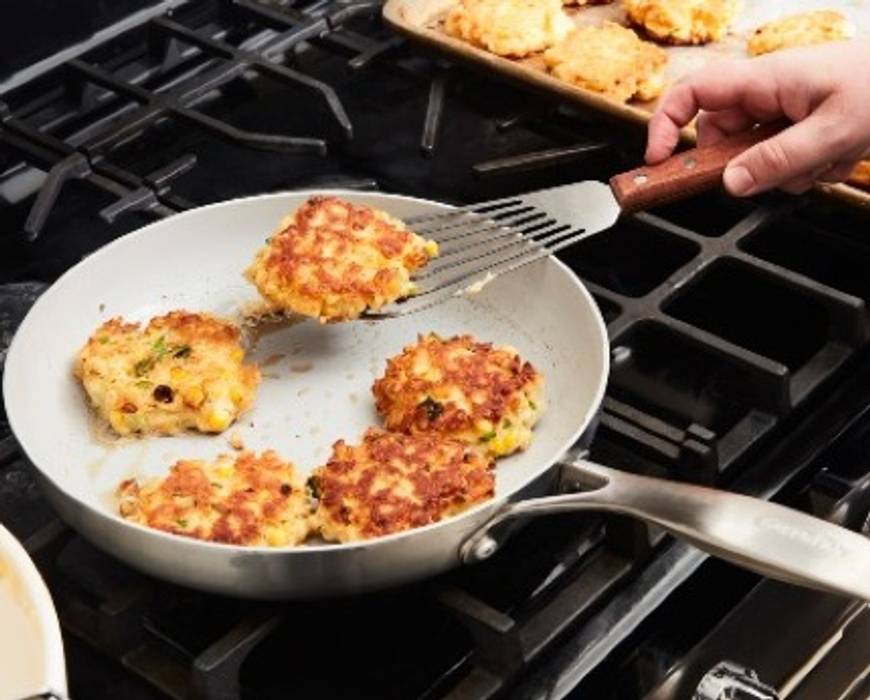 Yields: 4 servings
Time: 10 minutes prep, 20 minutes cooking, 30 minutes total
INGREDIENTS:
3 cups fresh or frozen corn kernels (about 3 ears)
1/2 medium jalapeño pepper, seeded and minced
2 large eggs
1/2 cup whole milk
1/2 cup vegetable oil
1/4 cup chopped green onions
2 tbsp fresh chives, finely chopped
1 1/2 cups all-purpose flour
1 tbsp granulated sugar
2 tbsp fine white cornmeal
1 tsp kosher salt
1/2 tsp cayenne pepper
2 tsp baking powder
PREPARATION INSTRUCTIONS:
Whisk the flour, cornmeal, sugar, baking powder, salt, and cayenne pepper together in a large bowl.
Add the corn, jalapeño, green onions, and chives. Toss until the vegetables are coated.
Mix the milk and eggs together in a measuring cup until incorporated, then pour into the flour and corn mixture. Stir with a spatula until the flour is gently mixed thoroughly. The batter will be thick, but you shouldn't overmix it. Set aside while you heat the oil.
In a large frying pan, heat oil over medium heat until shimmering. Drop 4 large spoonfuls of the batter evenly around the pan and flatten each slightly with the back of a spoon or a spatula. Cook until edges begin to set and bottom is golden brown, 2 to 3 minutes. Flip with a spatula and cook until puffed, brown and cooked through, 2 to 3 minutes more. If using frozen corn kernels, they may need an additional 1 to 2 minutes per side. Transfer the fritters to paper towels with a spatula. Finish making fritters with the remaining batter.
Transfer finished fritters to a plate and serve warm.
Featured Product
Venice Pro Ceramic Nonstick 10" Frypan
Crafted from ultra-tough, multilayer stainless steel, this 10" pan will be your everyday go-to—from sautés to bakes, fluffy scrambled eggs to fall-apart tender salmon, it will make everything simple.