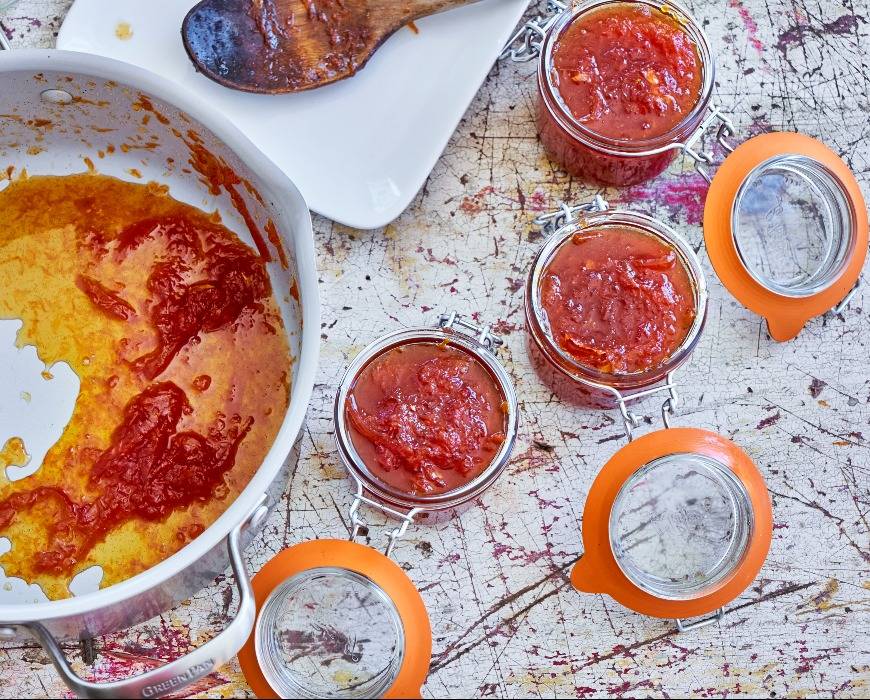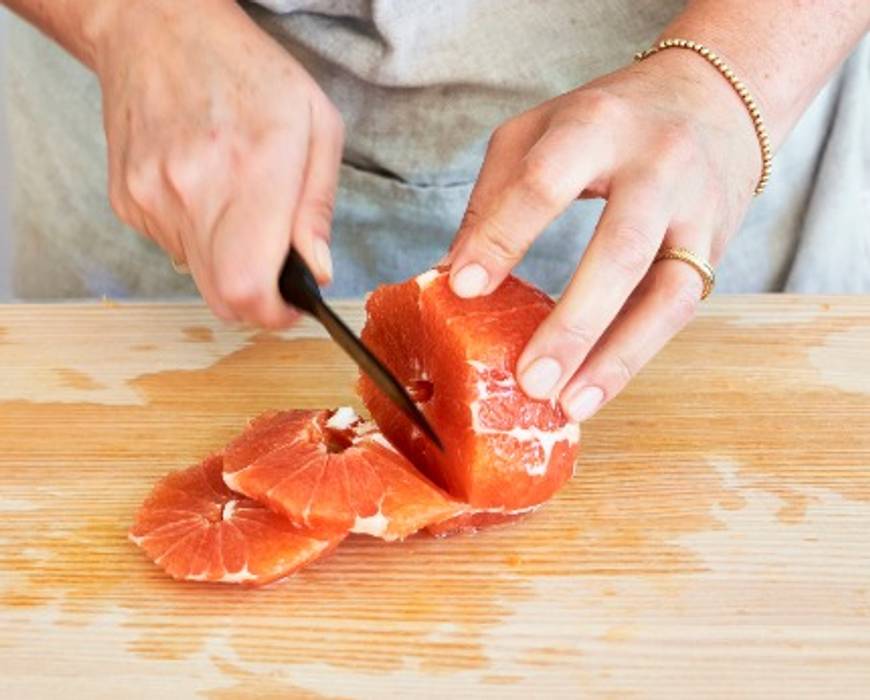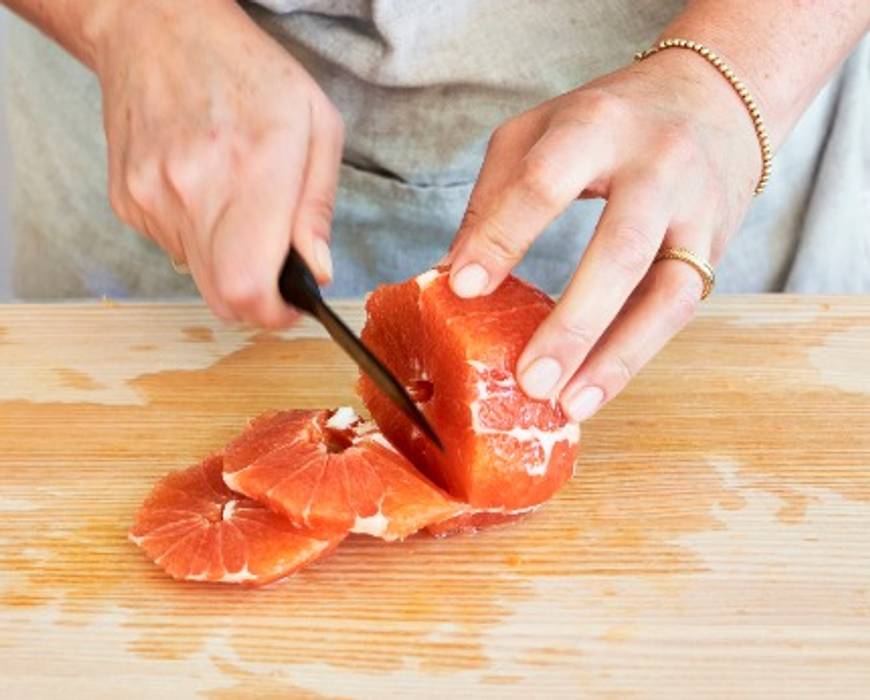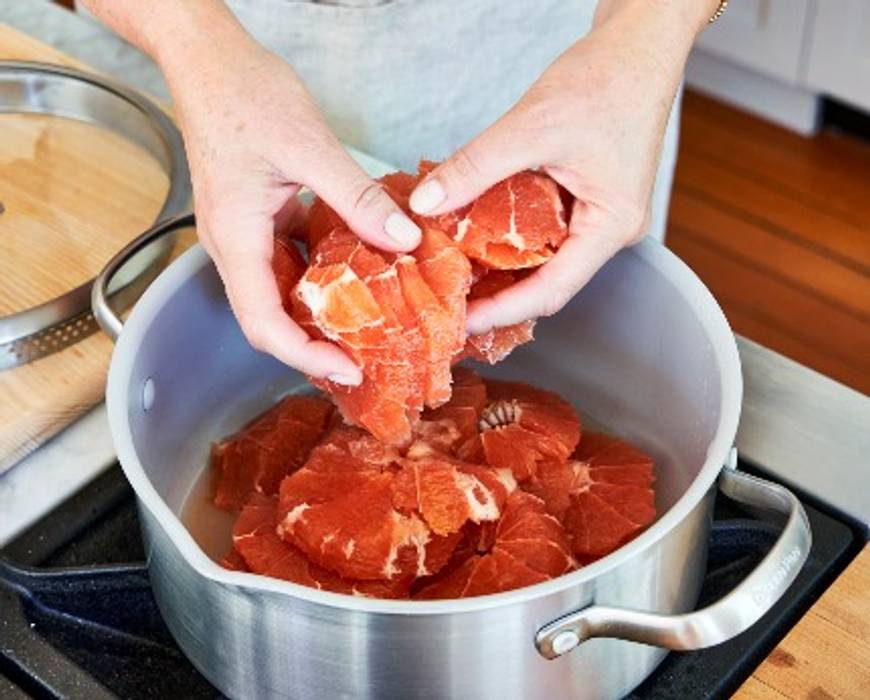 Yields: Four 8-Ounce Jars
Time: 20 minutes prep, 35 minutes cooking, 55 minutes total
INGREDIENTS:
4 ruby red grapefruit
3 cups granulated sugar
Juice of 1 lemon
1 vanilla bean or 1 teaspoon vanilla bean paste
PREPARATION INSTRUCTIONS:
Prep the grapefruit—Wash grapefruits well and dry with towel. Zest 2 grapefruits and use a sharp paring knife to cut thin strips of peel (with a bit of pith attached) from the other 2 grapefruits. Set zest and peel strips aside. Cut away remaining pith from grapefruit and slice into thin rounds. Remove any seeds.
Mix the marmalade—Place grapefruit slices and peel strips in a large, non-reactive saucepan or stock pot along with sugar and lemon juice. Stir well. Slice vanilla bean in half lengthwise and remove seeds. Stir in vanilla beans and pod.
Cook the marmalade—Place saucepan with marmalade mixture over medium-high heat and cook, stirring and smashing fruit constantly, until liquid and bubbling. Reduce heat to low and continue boiling, stirring often, until mixture starts to coat the back of a spoon—about 10 to 15 minutes. Remove vanilla bean pod and stir in grapefruit zest. Continue cooking until mixture is thick and syrupy—about 5 minutes.
Test consistency—Remove pan from heat and place a small bit of marmalade on a plate. Place plate in freezer for 3 to 5 minutes. Press marmalade with finger to test thickness. If it wrinkles a bit and holds shape, it's done. If not, continue cooking and repeat test until marmalade reaches your desired consistency. (We err on the side of thinner versus too-thick marmalade.)
Finish and enjoy—Spoon marmalade into clean jars, cover, and cool. Store cooled jam in refrigerator.
TIPS:
How To Pick Grapefruit:
Choose grapefruit that seem heavy for their size (more juice!) and feel firm, yet springy, when gently squeezed.
Featured Product
Venice Pro Ceramic Nonstick 10-Piece Cookware Set
Built for high performance, this bestselling collection features tri-ply stainless steel bodies with our Evershine™ finish to keep them looking new long after they're not. This high-powered collection is a bestseller for a reason.