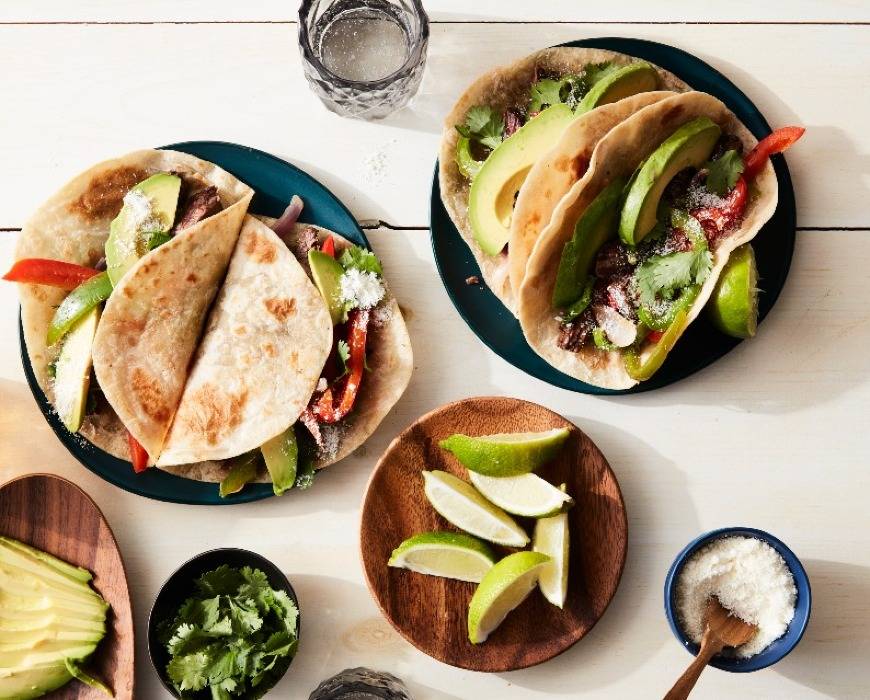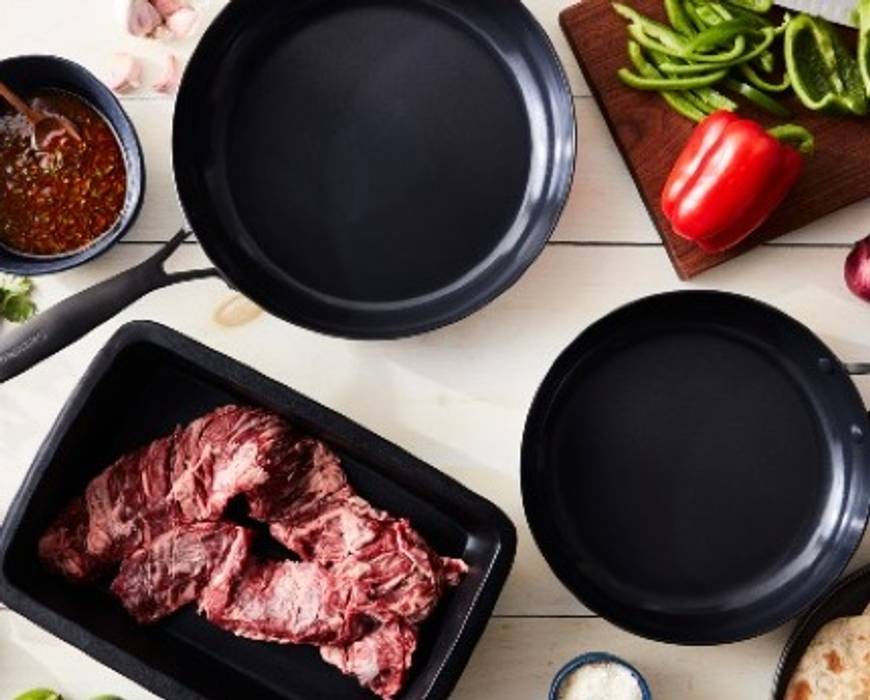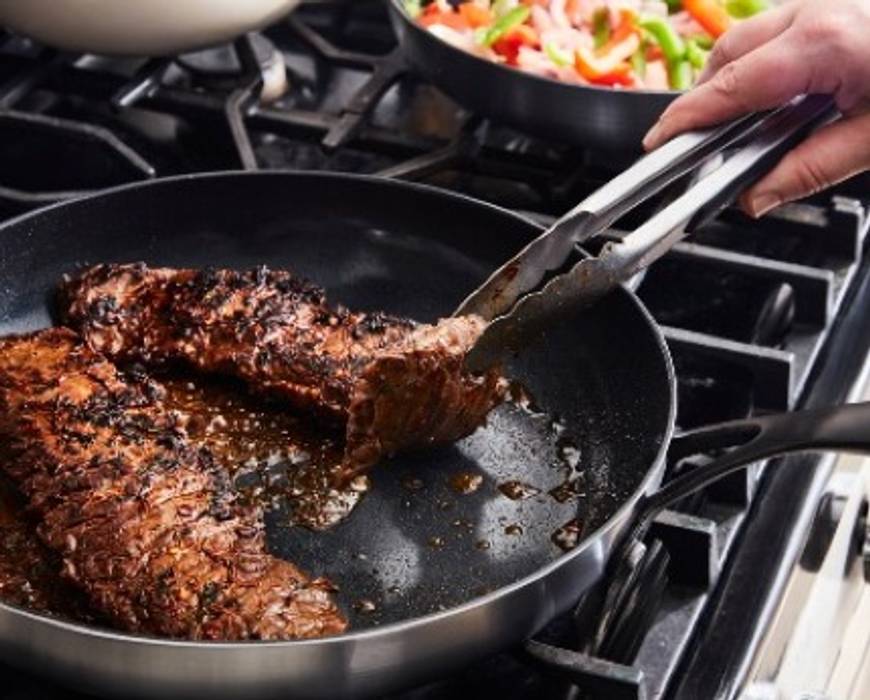 Yields: 4 servings 
Time: 10 minutes prep, 1 hour marinating, 20 minutes cooking, 1 hour 30 minutes total 
INGREDIENTS: 
For the marinade  
Juice of 2 small limes 

 

1/4 cup olive oil 

 

4 garlic cloves 

 

1/3 cup cilantro leaves and stems, minced 

 

1 teaspoon ground cumin 

 

1 teaspoon freshly ground black pepper 

 

1 teaspoon onion powder 

 

1 teaspoon red chili powder 

 

1/2 teaspoon crushed red pepper flakes (optional) 

 

1/2 teaspoon paprika 

 

2 teaspoons sea salt

 

For the fajitas
2 lbs skirt steak 

 

1 red bell pepper, sliced 

 

1 green bell pepper, sliced 

 

1/2 yellow onion, sliced 

 

8 6-inch flour tortillas 

 

Sliced avocado 

 

Fresh cilantro leaves 

 

Manchego cheese crumbles (or any other flavorful hard cheese)

 
PREPARATION INSTRUCTIONS: 
Place the skirt steak and all ingredients for the marinade in a large Ziploc Bag. Shake to coat the meat. Chill for at least 1 hour and up to 4 hours.

 

Heat 2 tablespoons of avocado oil in a large frying pan over medium high heat. Add the marinated steak and cook for 4 minutes on each side for medium rare, longer if you prefer your steak more well done. If steak begins to burn, turn heat down to medium. When the steak is done, let it rest for 10 minutes.

 

While steak is resting, scrape off and remove any burned bits on the bottom of the pan. Add another tablespoon of avocado oil if necessary and cook bell peppers and onion over medium high heat for 6-8 minutes, until somewhat softened. Remove from heat and set aside in a warm place.

 

When the steak is done resting, thinly slice it against the grain for optimum tenderness.

 

Bring it to the table. Assembling your fajitas at the table is half the fun! Add a few steak slices, peppers, and onions to your tortillas and top with cilantro, avocado, Manchego cheese, and your favorite hot sauce.

 
Featured Product
Venice Pro Noir Ceramic Nonstick 10" and 12" Frypan Set
For extra durability and unstoppable stovetop performance, look no further than this multitasking 3-ply pair. In 10" and 12" sizes, they're an essential duo for chefs and home cooks alike.