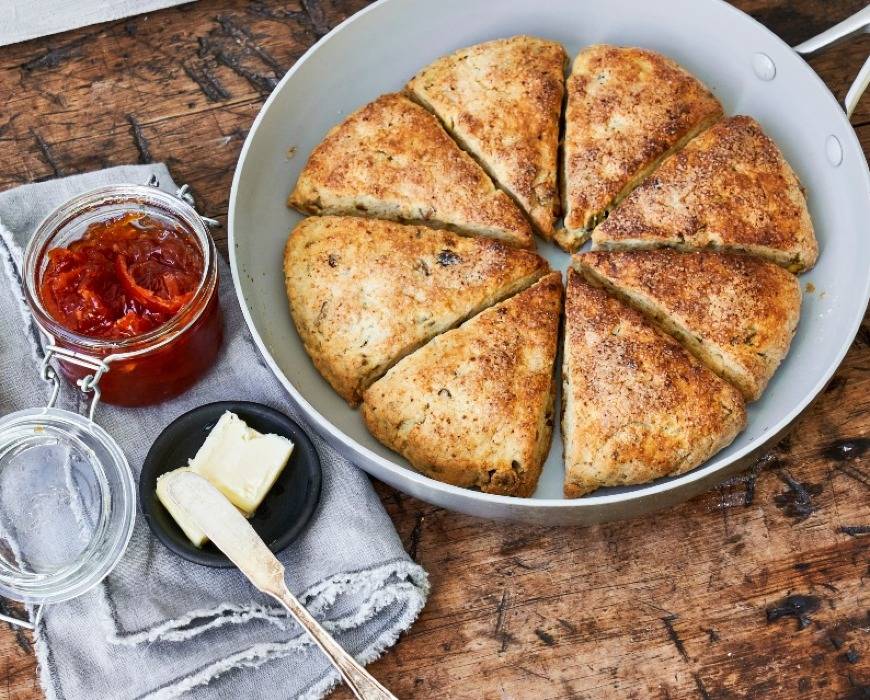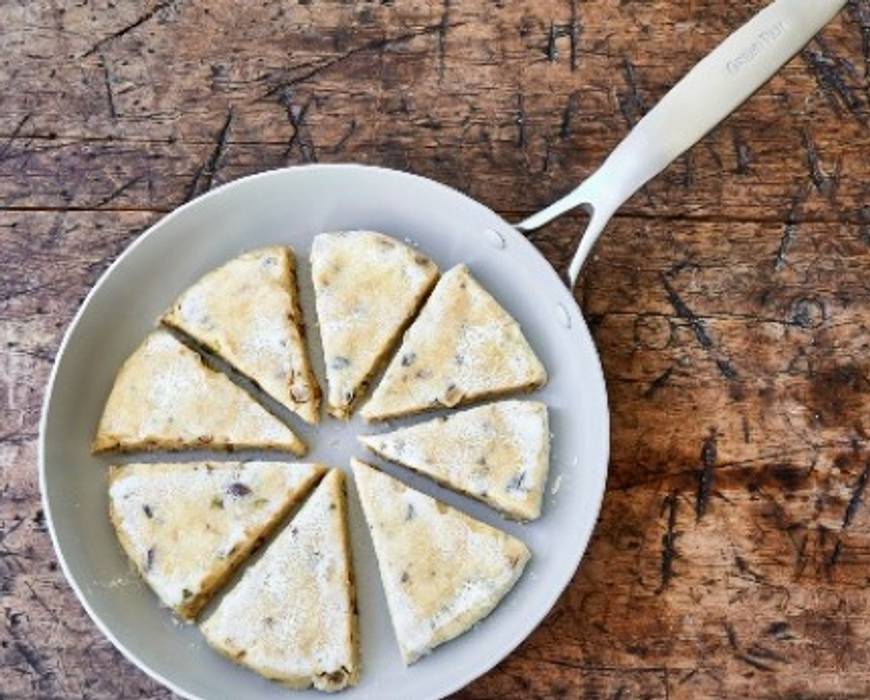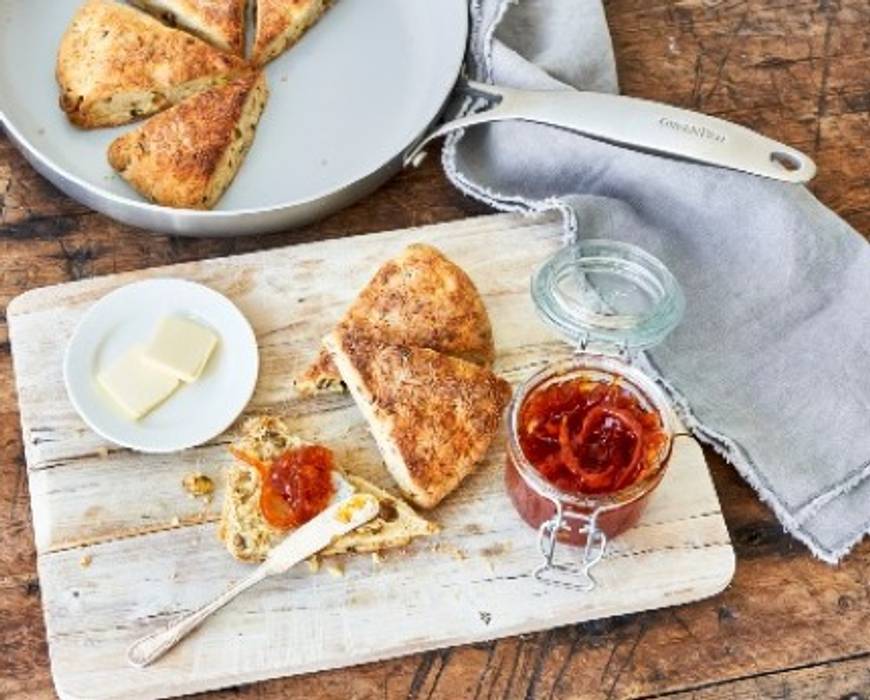 Spectacular Skillet Scones
Yields: 8 scones
Time: 15 minutes prep, 15 minutes cooking, 30 minutes total
INGREDIENTS:
2 cups all-purpose flour
1 tablespoon baking powder
3 tablespoons sugar
1/2 teaspoon kosher salt
5 tablespoons cold butter, cut into small pieces
1/2 cup chopped dried fruit or toasted nuts
1 cup heavy cream
1-2 teaspoons milk or cream, for brushing
Coarse sugar, for sprinkling
PREPARATION INSTRUCTIONS:
Prepare for baking—Preheat oven to 425°F.
Mix the dough—In a large bowl, whisk together flour, baking powder, sugar, and salt. Add butter to bowl and cut into dry ingredients using a pastry blender or your fingertips until mixture looks like course crumbs. Stir in dried fruit or nuts. Add heavy cream and stir with wooden spoon or rubber spatula until liquid is absorbed and dough starts to come together.
Shape the scones—Turn dough out onto work surface and mix by hand to incorporate all the floury bits. When dough comes together into a sticky ball, press into an 8" circle. Slice circle into 8 even wedges and place about 1/2-inch apart in a large, oven-safe skillet. Brush tops of scones with milk or cream and sprinkle with coarse sugar.
Bake the scones—Place scones in preheated oven and bake until light golden brown on top, about 13 to 15 minutes. Transfer to a wire rack to cool. Enjoy warm or at room temperature.
TIPS:
Mix It Up – Create your own signature scones with whatever mix-ins you like: currants or cranberries, candied ginger or chocolate chips, it's all good!
Featured Product
Venice Pro Ceramic Nonstick 10" Frypan
Crafted from ultra-tough, multilayer stainless steel, this 10" pan will be your everyday go-to—from sautés to bakes, fluffy scrambled eggs to fall-apart tender salmon, it will make everything simple.