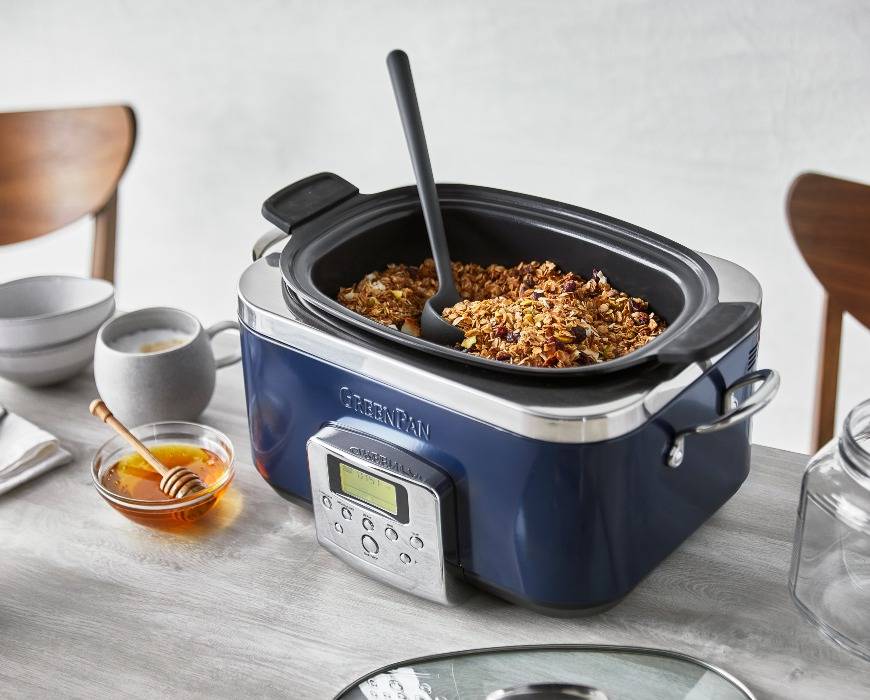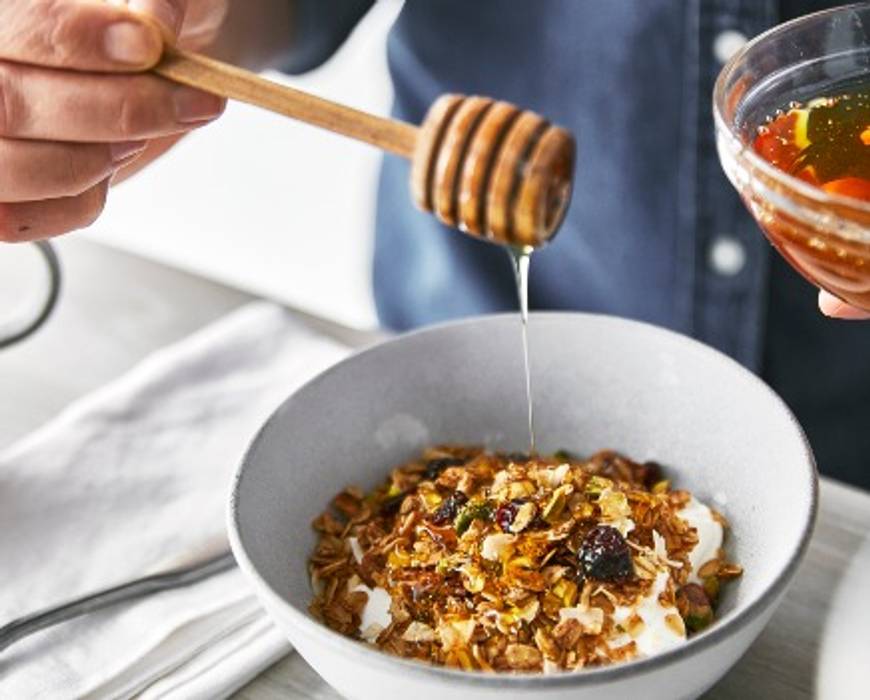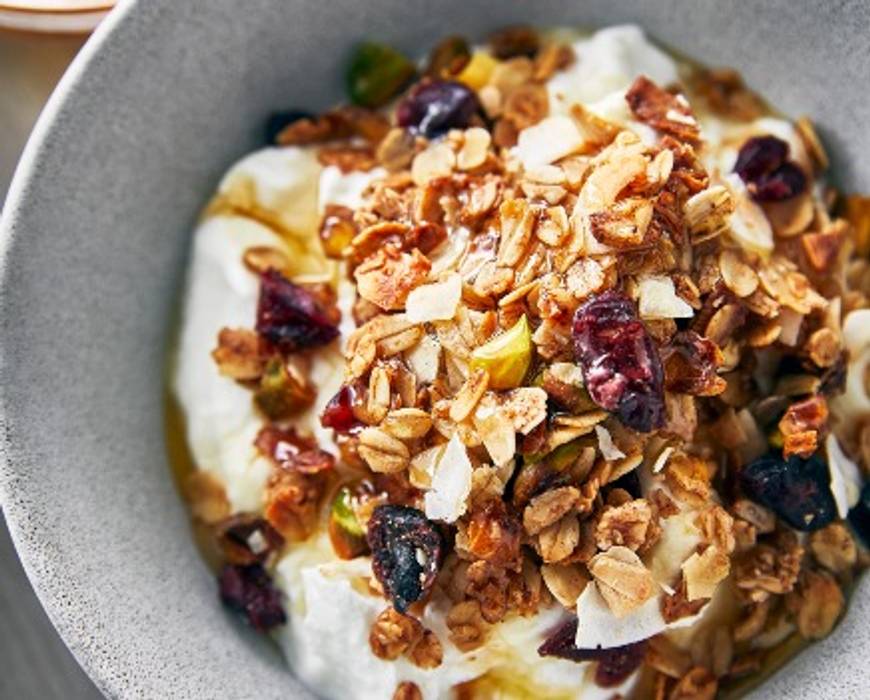 Yields: 9 cups
Time: 15 minutes prep, 4 hours cooking 
INGREDIENTS:
3/4 cup coconut oil
6 cups old-fashioned rolled oats
1 1/2 cups pistachios, roughly chopped
1 1/2 cups unsweetened coconut flakes
1 1/2 teaspoons ground cinnamon
1 teaspoon ground cardamom
1 teaspoon kosher salt
1 teaspoon vanilla extract 
1/2 cup orange blossom honey
1/4 cup brown sugar
1 1/2 cup dried cranberries 

PREPARATION INSTRUCTIONS:
Select the Low Temperature Slow Cook Mode on the Slow Cooker and set the timer for 4 hours.  Add the coconut oil to the slow cooker and allow it to melt. Stir in all the other ingredients, except for the cranberries, until everything is very evenly mixed. Cover and cook, stirring every 30 minutes, for 4 hours or until nicely golden brown and toasted. (The granola can also be cooked on high heat for approximately 2 hours, but it will need to be stirred more frequently.)  
Stir in the dried cranberries then transfer the granola to a large, rimmed baking sheet (or two if needed so the granola is in an even layer) to cool and crisp. Once cool, transfer to air-tight containers and store at room temperature. 
TIPS:
Any nut, or combination of nuts, can be used.  Pumpkin seeds also make a great addition to this granola recipe!  
For a great trail mix or snack on the go, mix in more dried fruit and some chocolate chips!
Featured Product
Elite 6-Quart Slow Cooker | Oxford Blue
With our advanced slow cooker, you can sear meat and veggies in the pot, then go low and slow to finish the job. Take your time while cooking, then clean up quickly with Thermolon™ Volt, a healthy, PFAS-free ceramic nonstick...