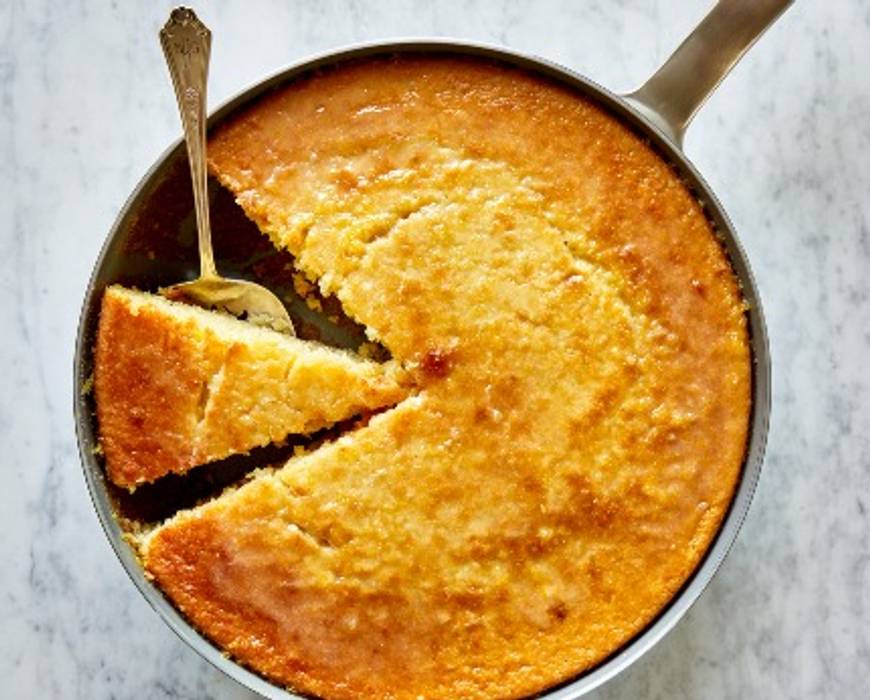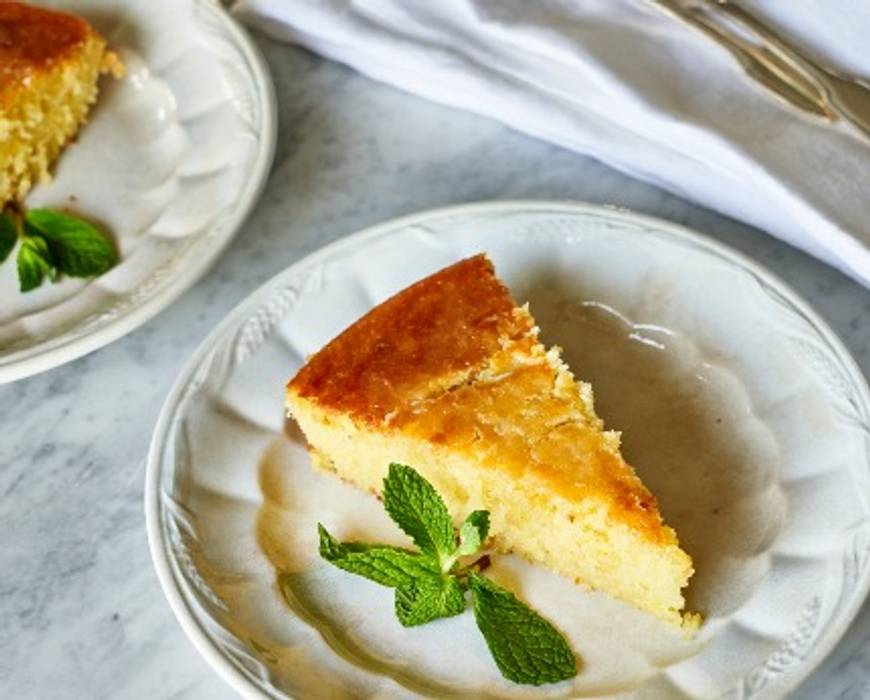 Lemon Olive Oil Skillet Cake
Yields: ~8 servings
Time: 10 minutes prep, 35 minutes baking, 45 minutes total
INGREDIENTS:
For the cake
1 1/3 cups Oleamea Premium Everyday Organic Extra Virgin Olive Oil
1 1/2 cups granulated sugar
3 large eggs
1 1/4 cups milk
Zest and juice of 2 lemons
2 teaspoons vanilla extract
2 cups all-purpose flour
1 teaspoon salt
1/2 teaspoon baking powder
1/2 teaspoon baking soda
For the glaze
1 cup powdered sugar
1 teaspoon lemon zest
3 tablespoons lemon juice, plus more if needed
PREPARATION INSTRUCTIONS:
Prepare to bake—Preheat oven to 350 degrees F.
Mix the wet ingredients—In a medium bowl, add Oleamea Olive Oil, sugar, and eggs, then whisk until smooth. Add in milk, lemon juice, zest, and vanilla extract, then whisk until everything's evenly incorporated. Set aside.
Mix the dry ingredients —In a large bowl, whisk together flour, salt, baking powder, and baking soda.
Mix the batter—Make a well in the flour mixture and pour egg mixture into the center. Whisk in a circular motion to slowly incorporate wet ingredients into dry until batter is smooth-ish—don't worry about leaving a few lumps. If you want to use a stand mixer, start with the wet ingredients in the bowl, then add dry. Resist the urge to over mix or cake may become dense.
Bake the cake—Transfer batter into a 10" oven-safe nonstick skillet. Bake in preheated oven until cake is beautifully golden brown on top and toothpick inserted in top comes out clean, about 35 to 40 minutes.
Cool and glaze—While the cake is resting in skillet, whisk together the powdered sugar, lemon zest, and lemon juice, adding more if the glaze seems too thick. Let the cake cool for about 5 to 10 minutes, drizzle glaze evenly over warm cake.
TIPS:
Why We Love Oleamea Extra Virgin Olive Oils—They're sustainably made in Turkey, relying on the traditions of the land and the artisanship of the local masters. But the main reason? They're exceptionally delicious!
Zest for Life! Keep zest in a freezer-safe container and scoop up a tablespoon to equal the zest of one lemon when baking—or add a pinch or two to brighten all kinds or sweet or savory dishes.
Featured Product
Chatham Stainless 11" Frypan with Lid
Designed for daily life, we call our 11" pans the "goldilocks size" because it's just right for everything. It's not so big that it will crowd your stove, but it still has plenty of room for big cuts of meat,...