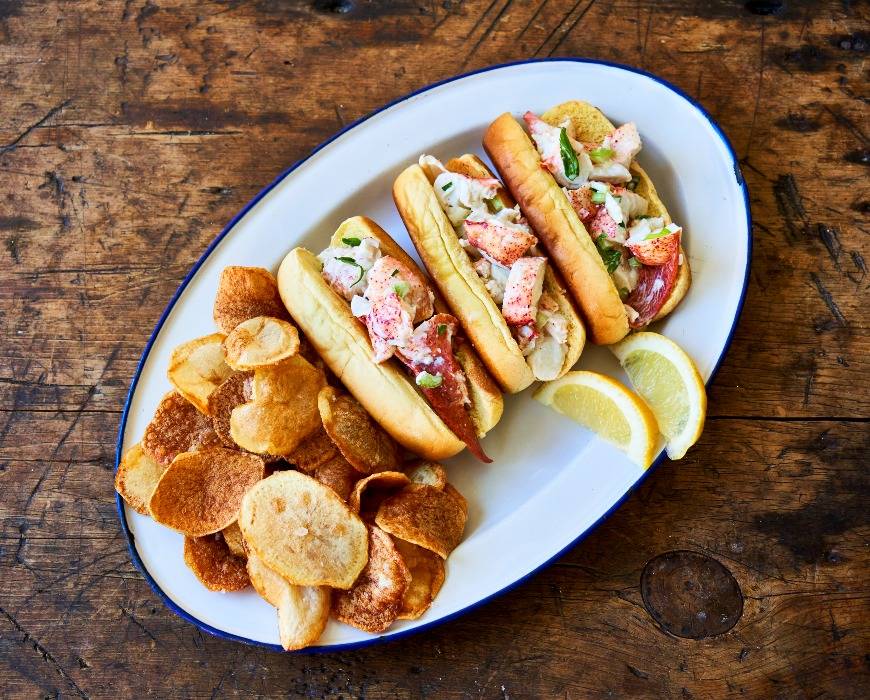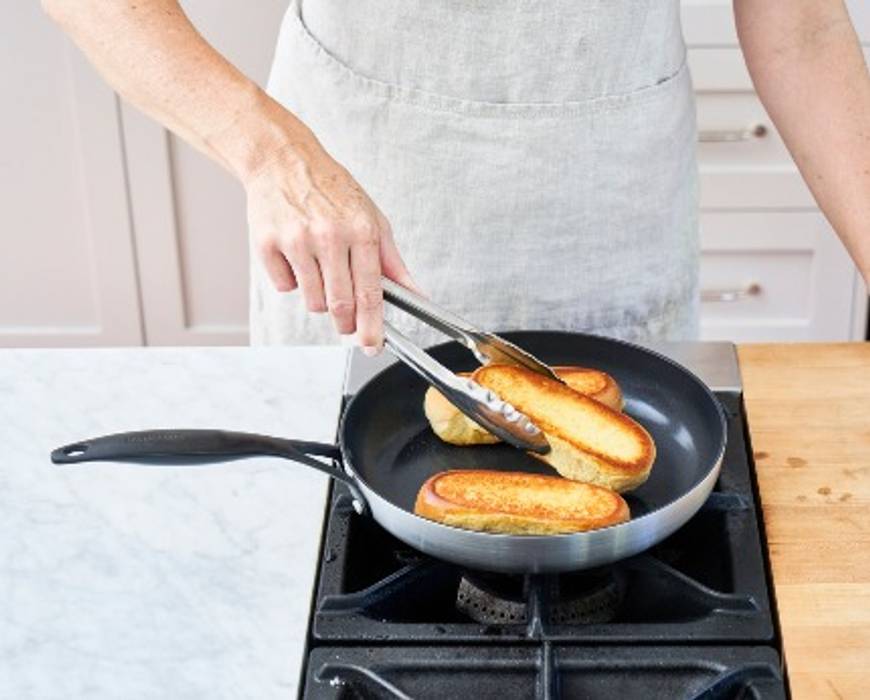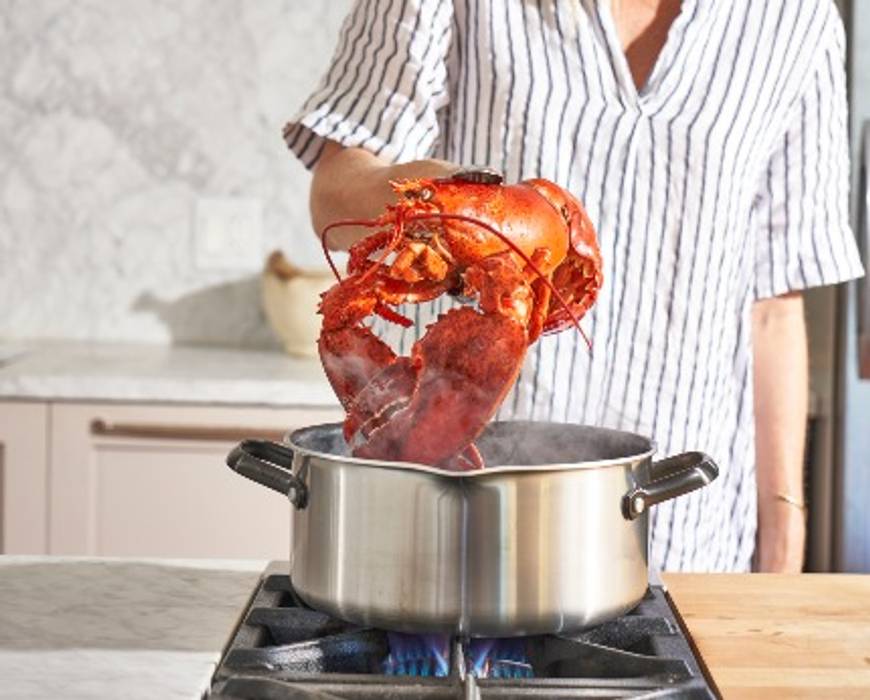 Lobster Rolls with Homemade Potato Chips
Yields: 3 servings
Time: 40 minutes prep, 45 minutes cooking, 85 minutes total
INGREDIENTS:
For the lobster rolls
2-3 pounds lobster
1/2 cup mayonnaise
2 celery stalks, finely diced
Juice of 1/2 lemon (2-3 tablespoons)
1/4 teaspoon salt
1/8 teaspoon freshly ground black pepper
3 brioche hot dog buns
2-3 tablespoons softened butter
Lemon wedges, for serving

For the potato chips
3 russet potatoes, peeled
1 quart vegetable oil
Kosher or sea salt
PREPARATION INSTRUCTIONS:
1. Cook the lobster— Fill a large pot 3/4 full with well-salted water. Bring to a boil over high heat. Grasp lobster with tongs and lower into boiling water. Cover pot and boil lobster for about 20 minutes—lobster will be a vivid red color when done. Remove lobster from pot and set on a plate to drain. When cool, crack lobster, remove meat and break into pieces.
2. Prep the lobster mix— Add lobster meat, mayo, celery, lemon juice, salt, and pepper to a medium bowl. Stir to combine evenly, then cover and chill.
3. Prep the potatoes—Slice potatoes about 1/8" thick with mandoline or food processor. Place in large bowl, cover with water, and stir to release starch. Drain and repeat rinsing until water runs clear. Return potatoes to bowl and add enough water to cover by an inch or two. Let potatoes soak for at least half an hour. Drain and pat dry.
4. Prepare to fry—Pour about 3 inches of oil in a heavy saucepan and heat over medium high until oil reaches 350°F.
5. Fry the chips—Fry potatoes in small batches (a few handfuls), turning occasionally, until evenly brown and crispy—about 2 to 3 minutes per batch. Return oil to 350°F between batches, adding additional oil, as needed. Use a slotted spoon or spider to transfer cooked chips to a paper towel-lined plate to drain. Season generously with salt. Allow chips to cool for 30 minutes before eating.
6. Toast the buns—Spread butter on the outsides of buns. Heat a large skillet over medium-high heat and toast buns, butter side down, until golden brown—about 5 minutes per side.
 7. Assemble the lobster rolls—Place buns, toasted side up, on individual serving plates and fill each with 1/3 of the chilled lobster mix. Serve with a side of homemade potato chips and a lemon wedge.
TIPS:
For the crispiest chips—rinse and soak sliced potatoes to remove starch, then get them as dry as possible before frying.
Feeling crabby? These rolls also work great with lump crab meat—or take them over the top with a mix of both!
Featured Product
Venice Pro Noir Ceramic Nonstick 13-Piece Cookware Set
Created for demanding home cooks, Venice Pro Noir is the perfect blend of 3-ply responsiveness and effortless ceramic nonstick ease. It's ideal for tender braises, colorful stir-fries, bisques, and more.