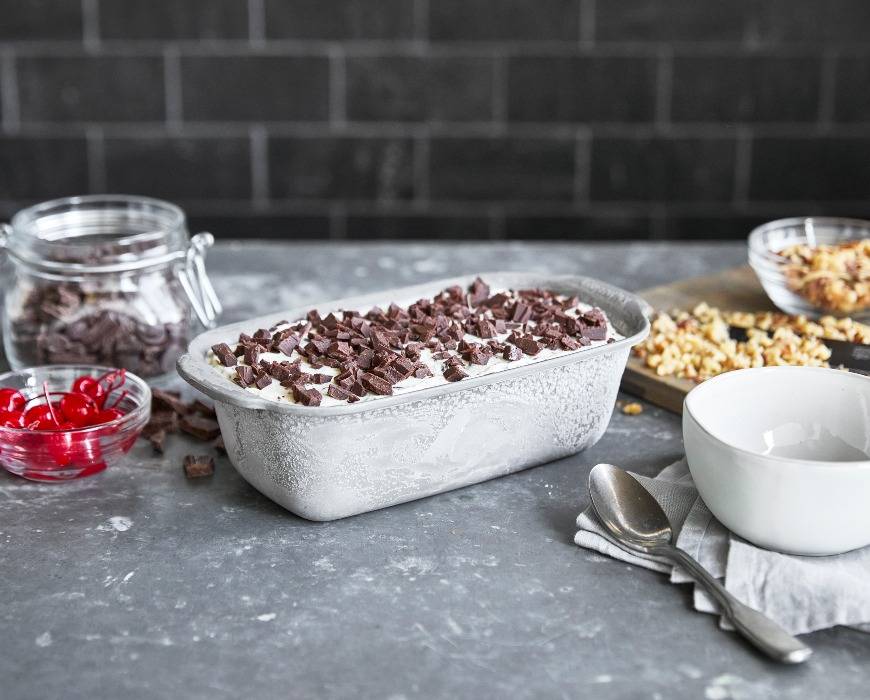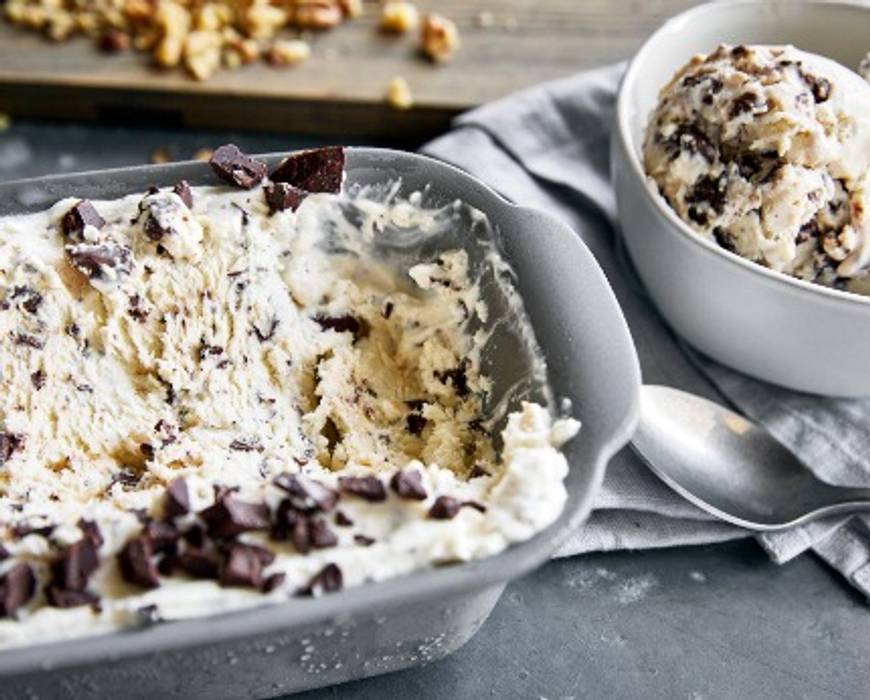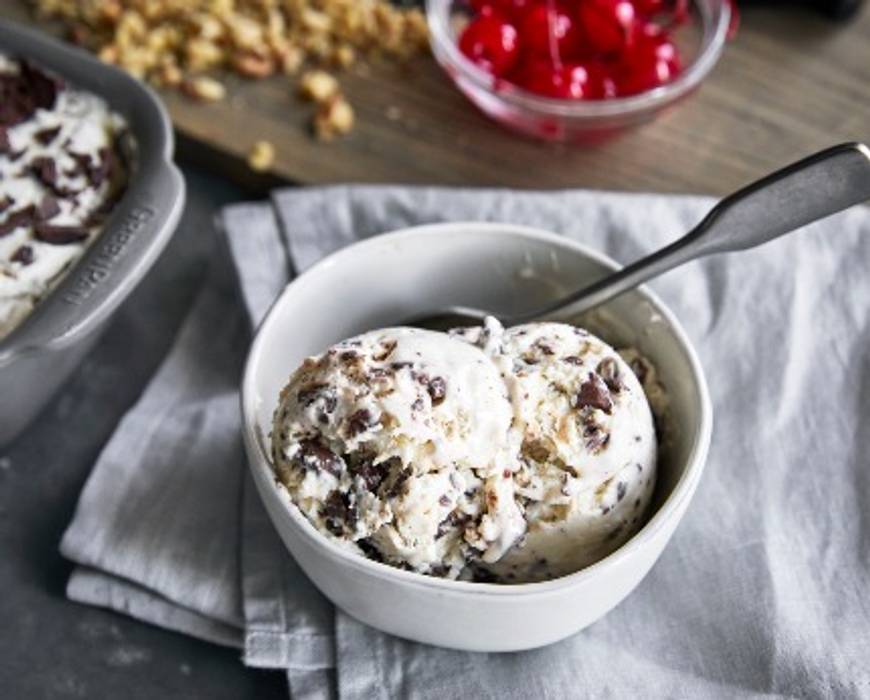 No-Churn Mint Chocolate Chip Ice Cream
Yields: 5 cups
Time: 10 minutes prep, 6 hours freezing, 6 hours 10 minutes total
INGREDIENTS:
2 cups heavy whipping cream
1 can sweetened condensed milk (14 ounces)
3/4 teaspoon peppermint extract, more or less to taste
6 ounces chopped dark chocolate
PREPARATION INSTRUCTIONS:
Whip the cream—Whip cream to stiff peaks with an electric mixer.
Mix the ice cream—In a large bowl, stir together sweetened condensed milk and peppermint extract. Fold half the whipped cream into condensed milk until evenly combined, then fold in the rest. Reserve a couple of tablespoons of chopped chocolate and stir the rest into ice cream mixture.
Freeze the ice cream—Transfer ice cream mix into a loaf pan. Smooth out the top and sprinkle with reserved chocolate. Cover pan tightly and place in freezer to set overnight, or at least 6 hours.
TIPS:
Go Green—Want to create the classic shade you remember from childhood? Add a few drops of green food coloring when folding in the whipped cream.
Feeling Chipper? Sub in chips for the chopped chocolate (we like the mini version in ice cream) or stir in a cup of crushed chocolate sandwich cookies instead.